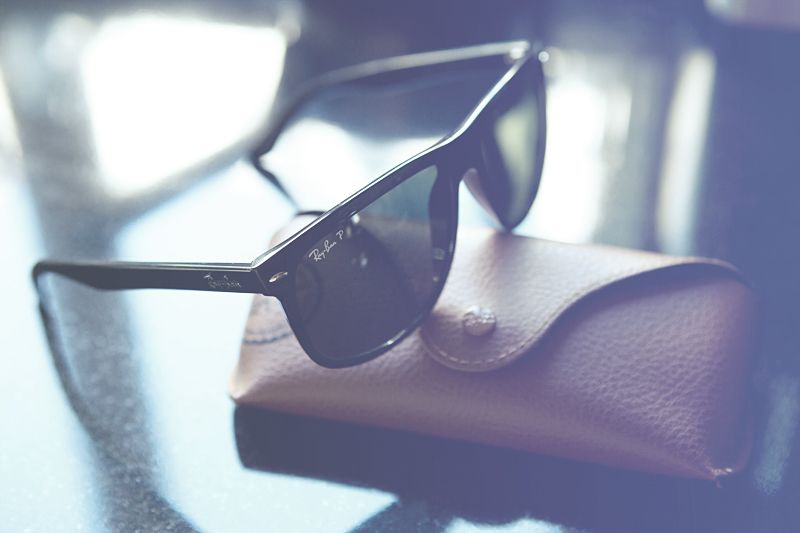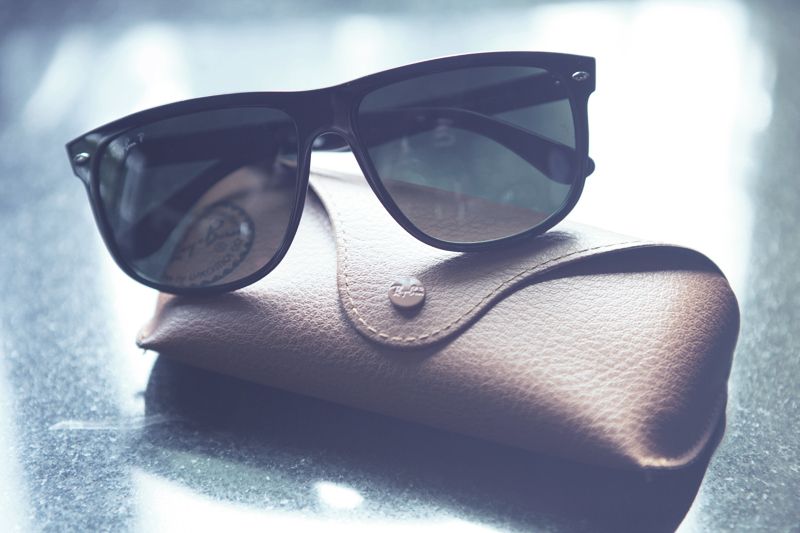 Ray Bans 4147s c/o Sunglasses Shop
I must admit, I have not always embraced Ray Bans. When I was younger I used to think my dad's classic old pair were just about the ugliest things ever. For the life of me, I couldn't understand why he would wear such a boring, dated looking pair. The irony, of course, is I must now acknowledge a complete reversal of opinion after all those years. The plainness of their design turns out to be exactly the contributing factor which makes them so cool and timeless, and I would like to think of this revised assessment as a sign of my maturing tastes. (Or alternatively, the very real possibility that I am just getting old and dull - also an explanation which must be considered.)
Anyhow, it seems my affinity for Ray Bans has spread to Jared. We were out Christmas shopping last month, and he thought he would give a pair of Ray Bans a casual try-on in the mall. Just spur-of-the-moment type of thing. Naturally, this culminated in the prognosis that he simply couldn't live without them (
re: The dangers of changing rooms.
). It took no small amount of cajoling from me, and the repeated assertion that paying the hyper-marked up store price would surmount to foolishness, and that yes, you can definitely get them for a fairer price on the internet, to convince him to leave without them. But as promised, I got down to research once home and sure enough, came across a store which had our desired pair in stock for a fraction the price - even after factoring in shipping costs. Moral of the story is it definitely pays to do your research. So long as you know precisely what brand and model number you're after, buying online really is the way to go. For those interested, the store I used (aptly called
Sunglasses Shop
) do also stock bigger brands like Chanel, Prada and Chloé.
Here is the end result. There are perks to being on Team BB* after all.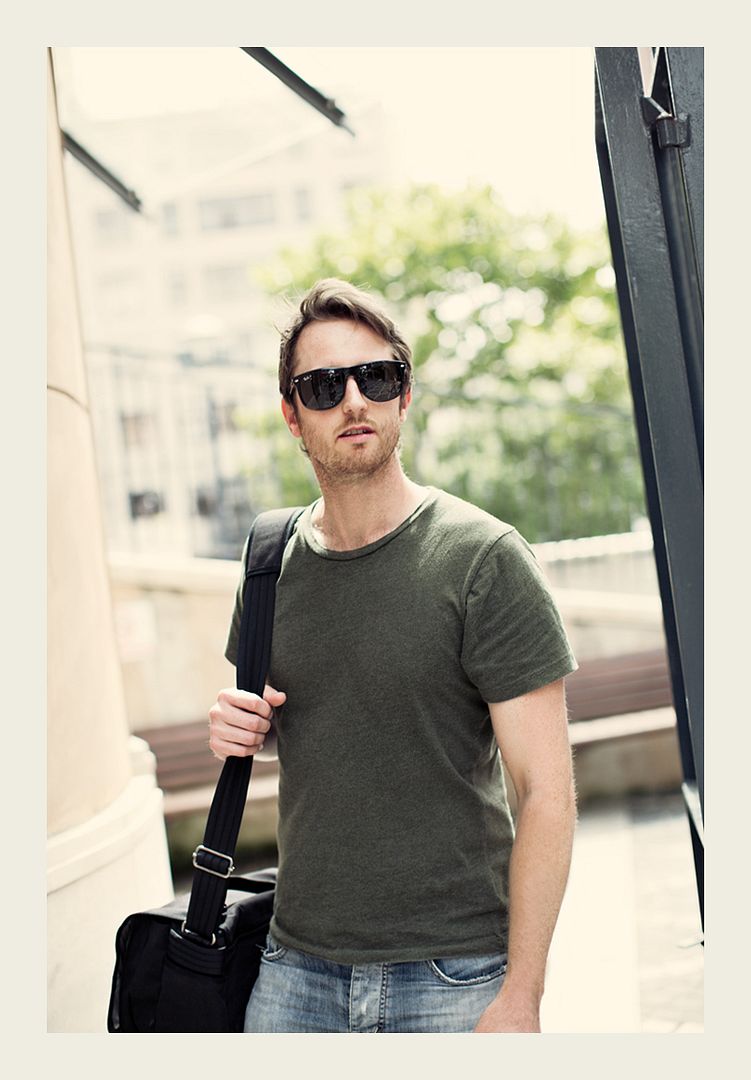 *Blogger Boyfriends