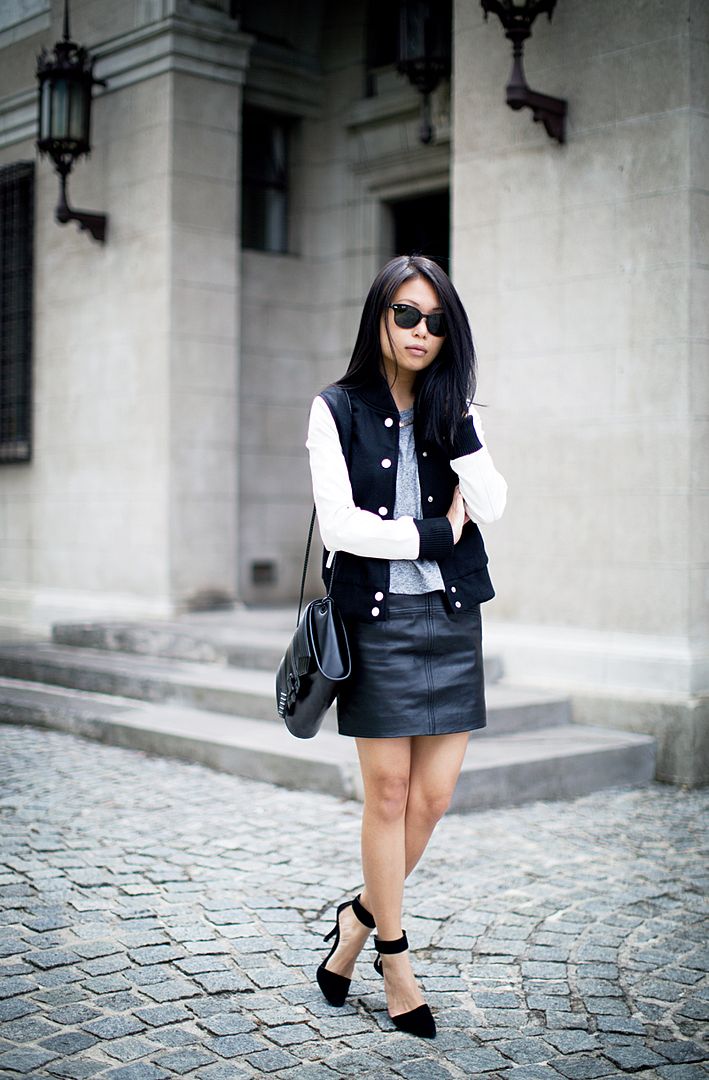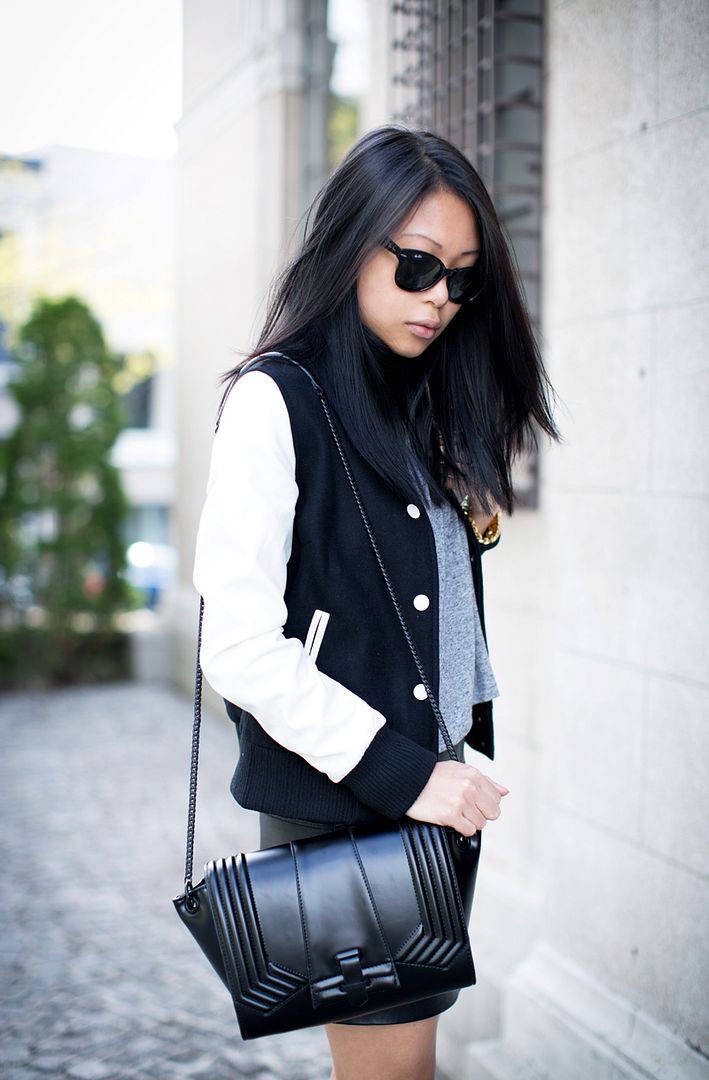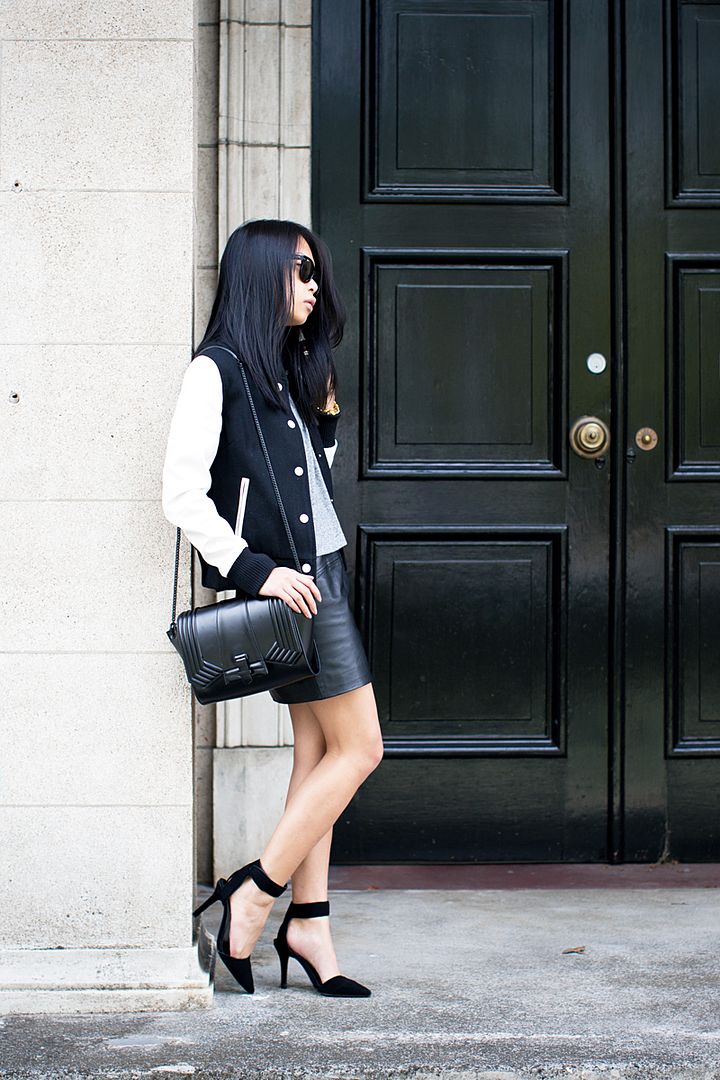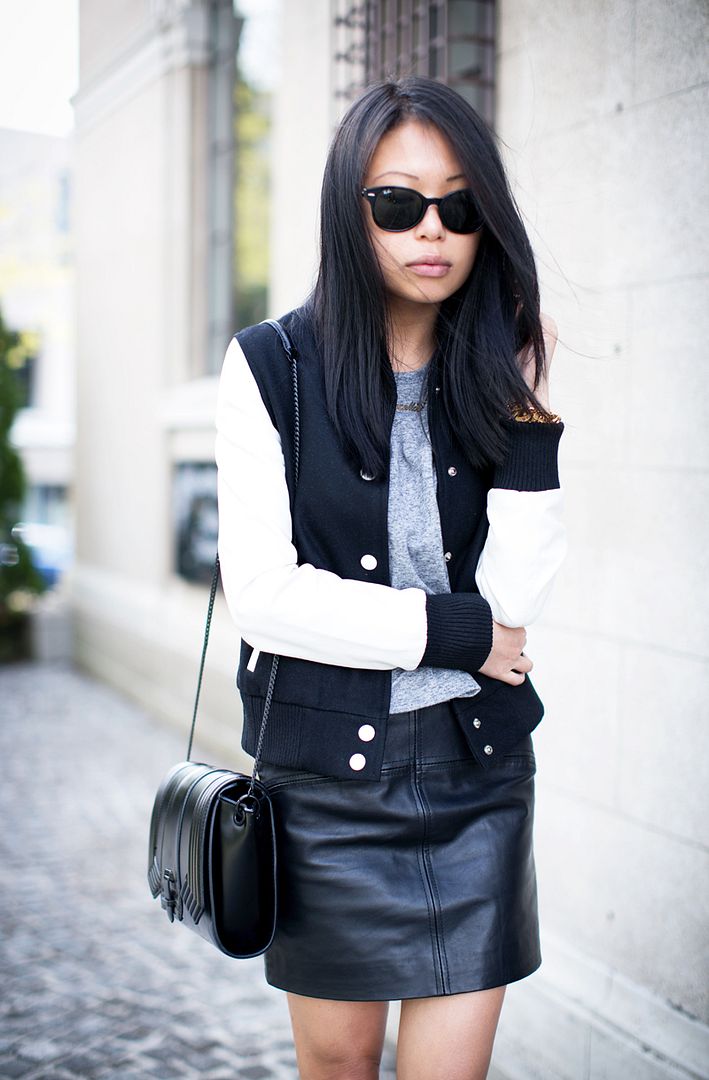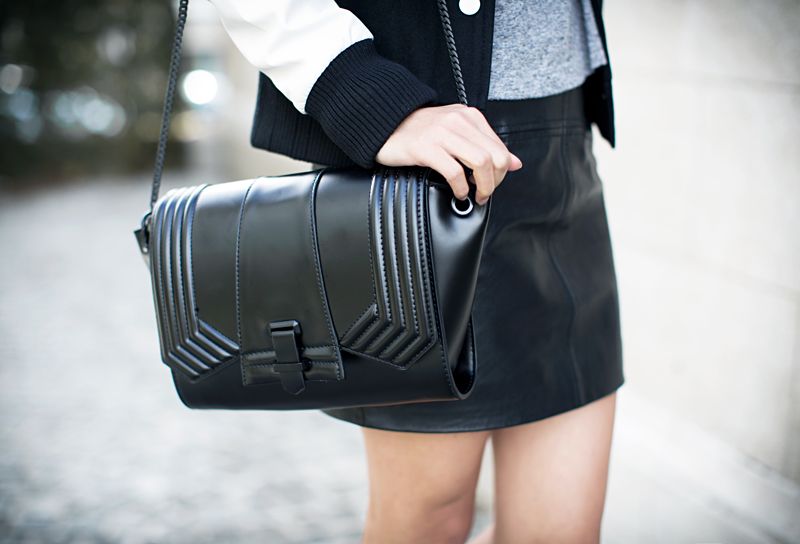 WEARING: Varsity jacket c/o Romwe - Topshop tee - ASOS leather skirt - Ray Ban wayfarers - Zara bag
Officially done and dusted with tertiary education. Didn't think I would make it out the other side with my sanity (there were certainly some moments there over the past month...) but apparently I've done it. Still hasn't sunk in yet.
On that topic, if you were thinking I should've been looking way more excited than I do in these pictures, you'd be right. These are actually old now but I thought I'd include the proper outfit from my last post. I have quite a few other shoots stored up actually, so time to catch up on some blogging this coming week!