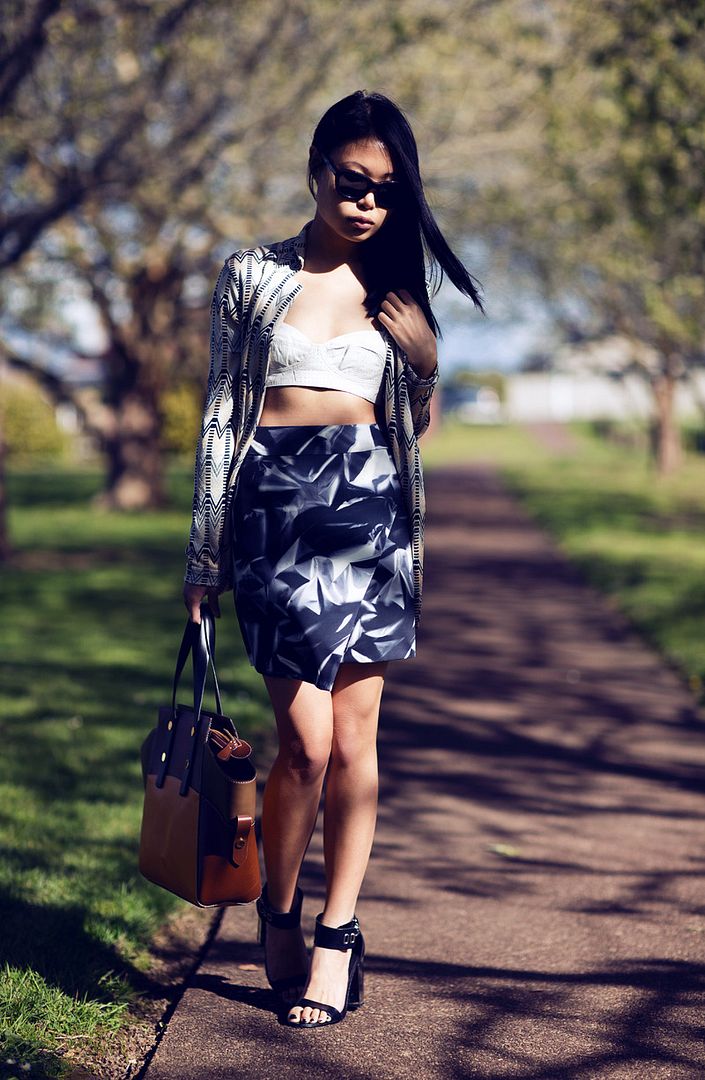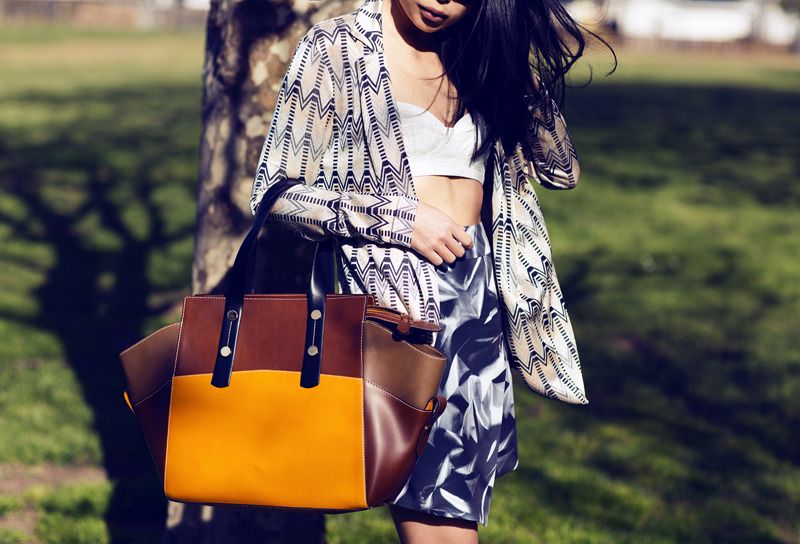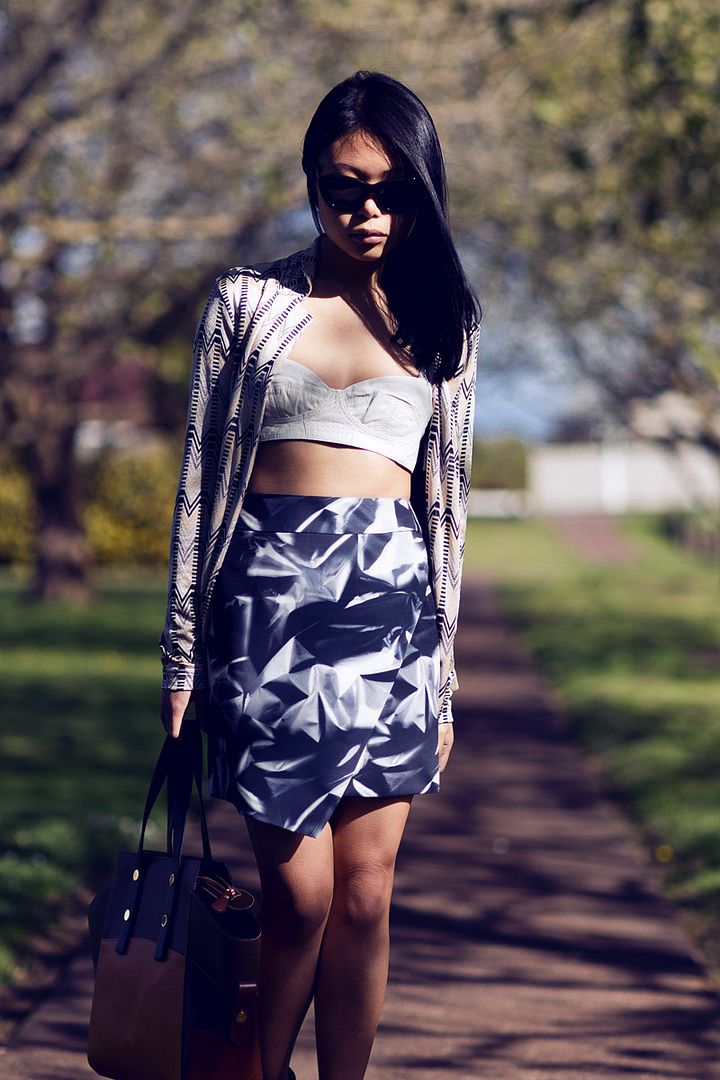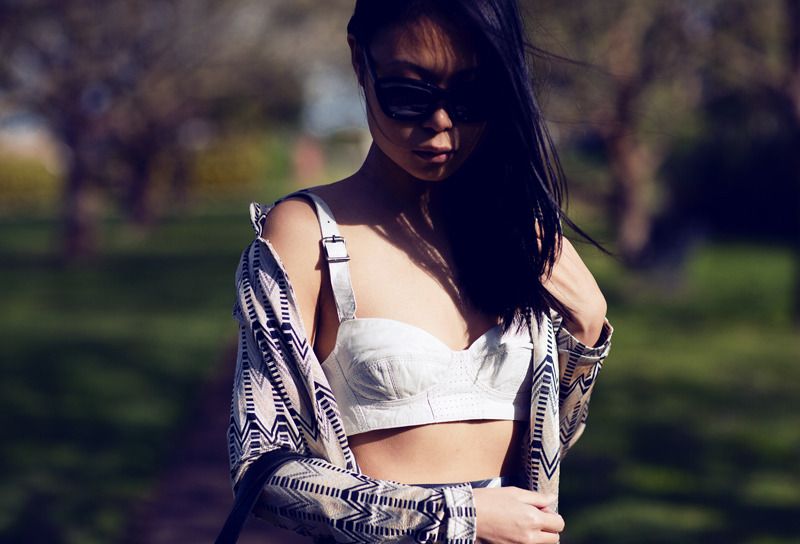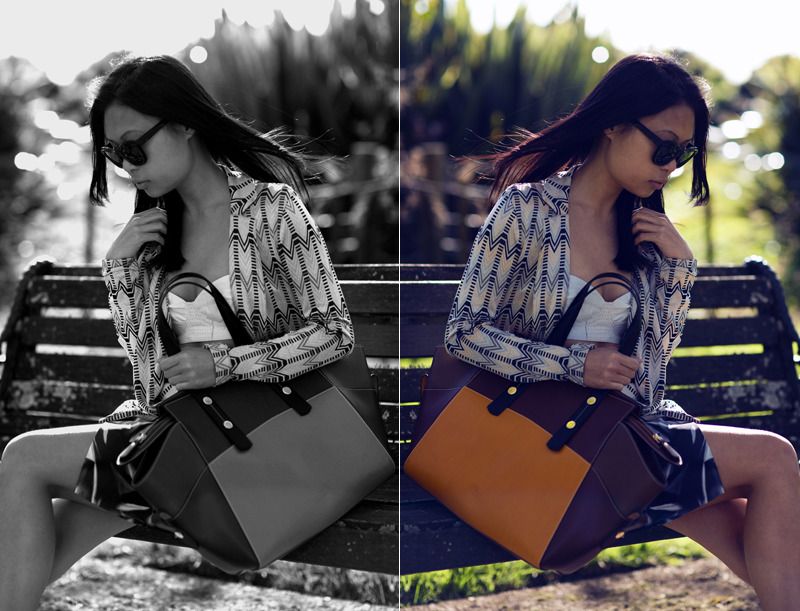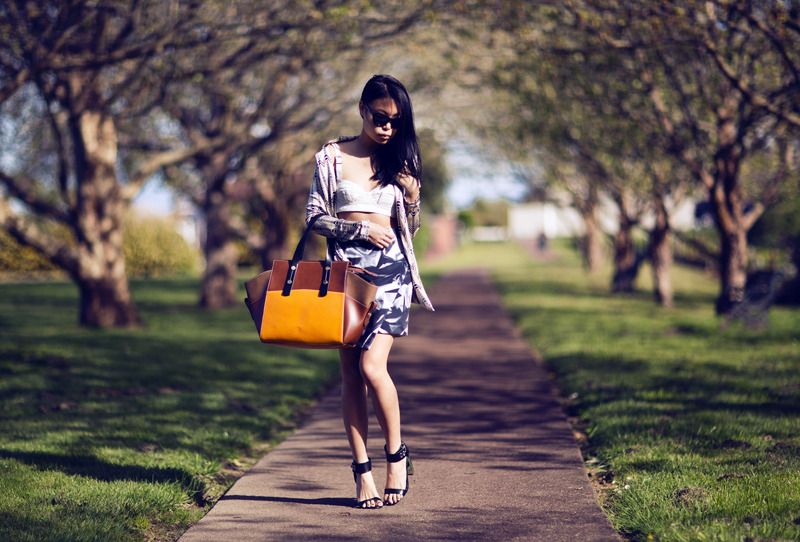 (ASOS blazer & leather bra - Skirt c/o Romwe - Nick Campbell sunglasses - Bag c/o Mi Piaci - Topshop sandals)
Sorry for the lack of posts, my photographer boyfriend has been over in Sydney (so jel) so I've been flying solo for a while.
I loved this leather bra when I first saw it on ASOS a long time ago but I was doubtful of how practical a piece it would be, so I ended up passing up on it. When it went on sale for less than half price, I figured I had nothing to lose so I decided to just place an order anyway. I knew I had to pair it with something high-waisted to compensate somewhat for the lack of cover, and I added the soft blazer and the ladylike bag for a classier touch. Quite happy with how it worked out, but I am struggling to come up with more ideas for different ways to wear it. Would hate for this to get relegated to the back of my closet like so many other unique pieces!
How would you wear the leather bra?