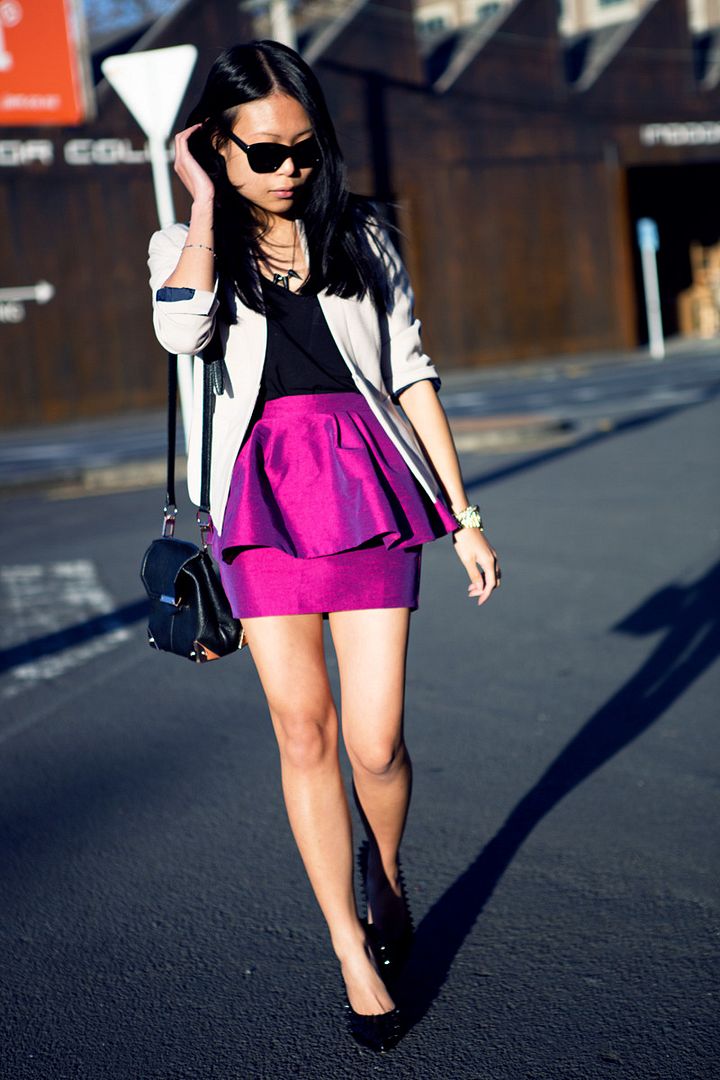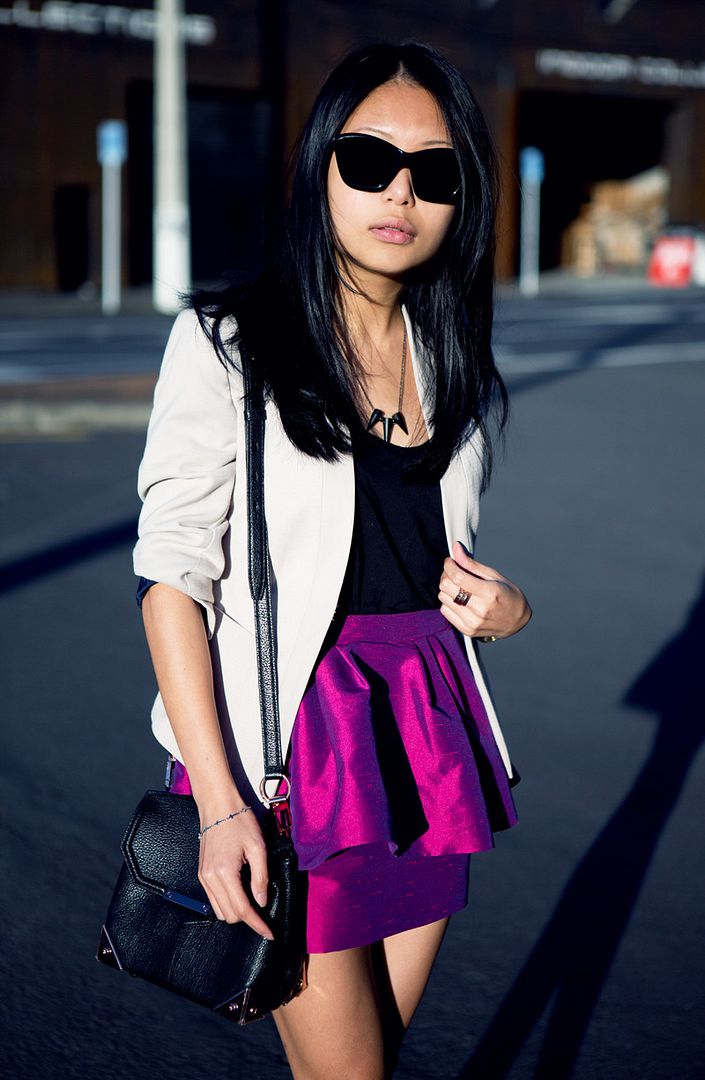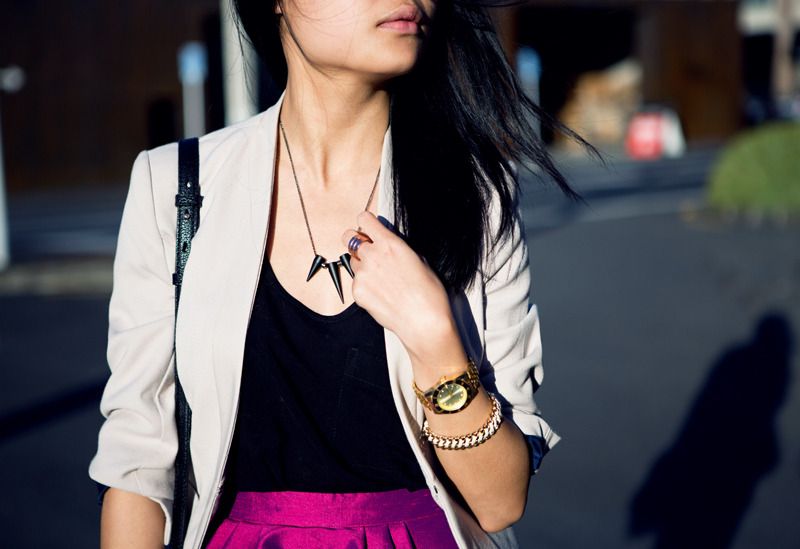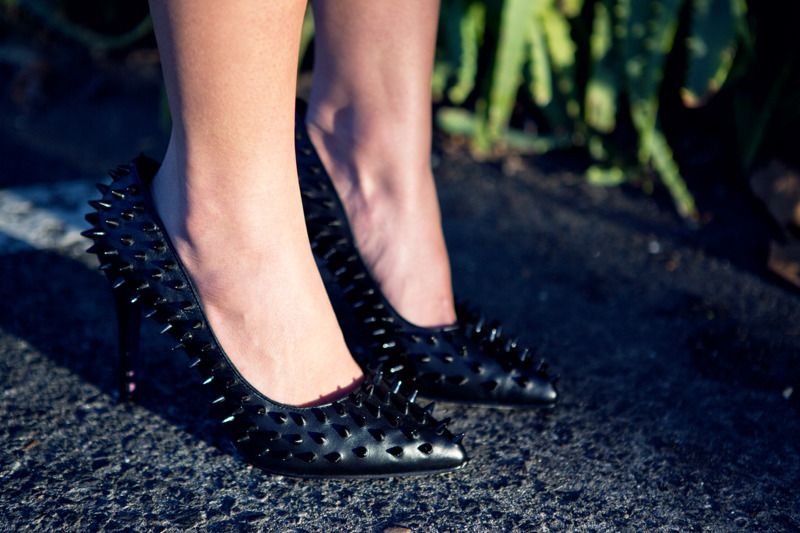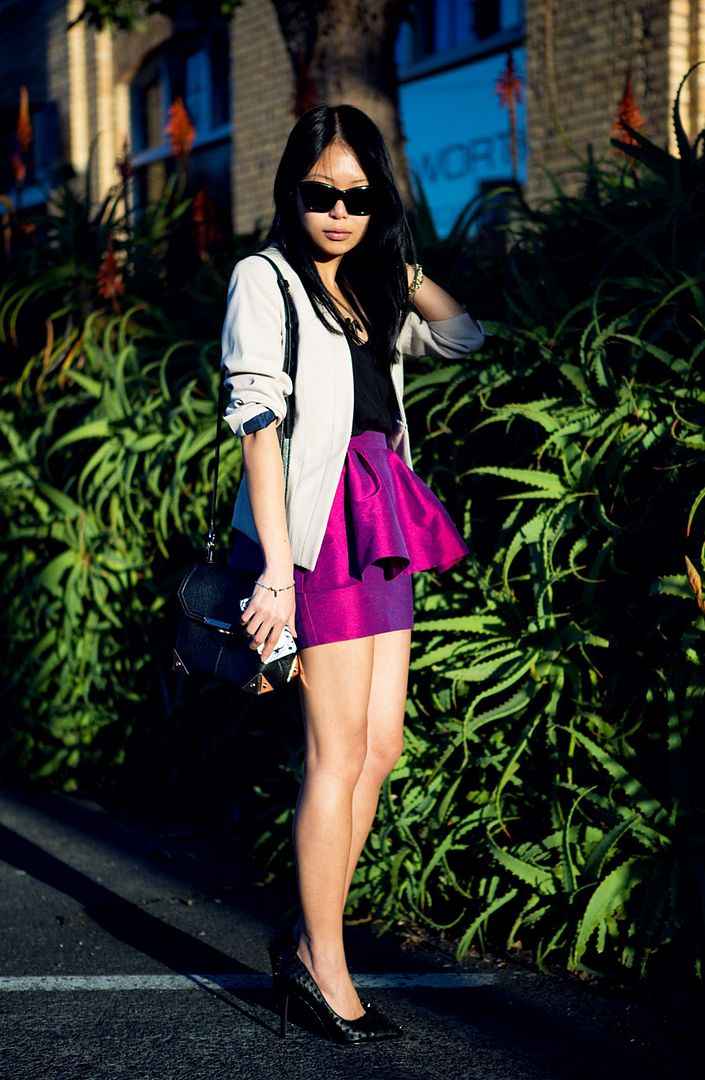 (H&M blazer - ASOS top & peplum skirt - Necklace & bracelet c/o Alimonada - Nick Campbell sunglasses - Spiked heels c/o Mi Piaci - Alexander Wang Marion bag)


I always thought taffeta was a no-go, and should be confined to the realm of 80's prom dresses. How wrong I was.

Waiting to hear back from myLeather in regards to the giveaway results, hope they get back to me soon so I can announce the winner!