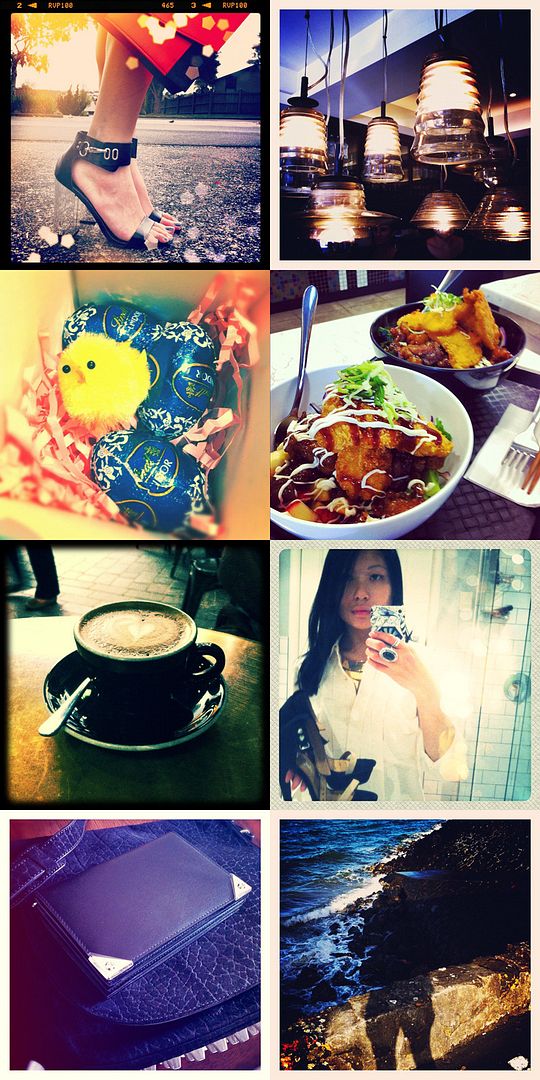 Taken from my rapidly growing Instagram feed. (Find me under @fashiondistraction!)

1. Invisible heel effect.
2. Mood lighting.
3. Easter treats.
4. My favourite Jap eatery on High St.
5. Obligatory coffee shot of the week.
6. Bathroom mirror camwhoring.
7. Developing an obsession with metal accents.
8. Scenery on location.