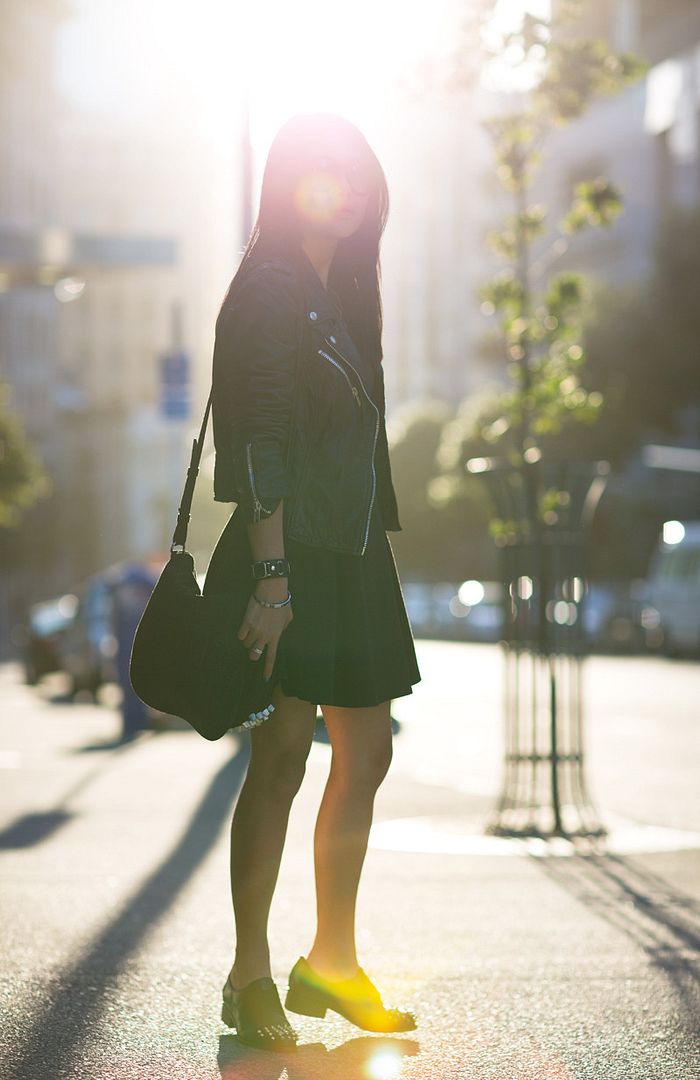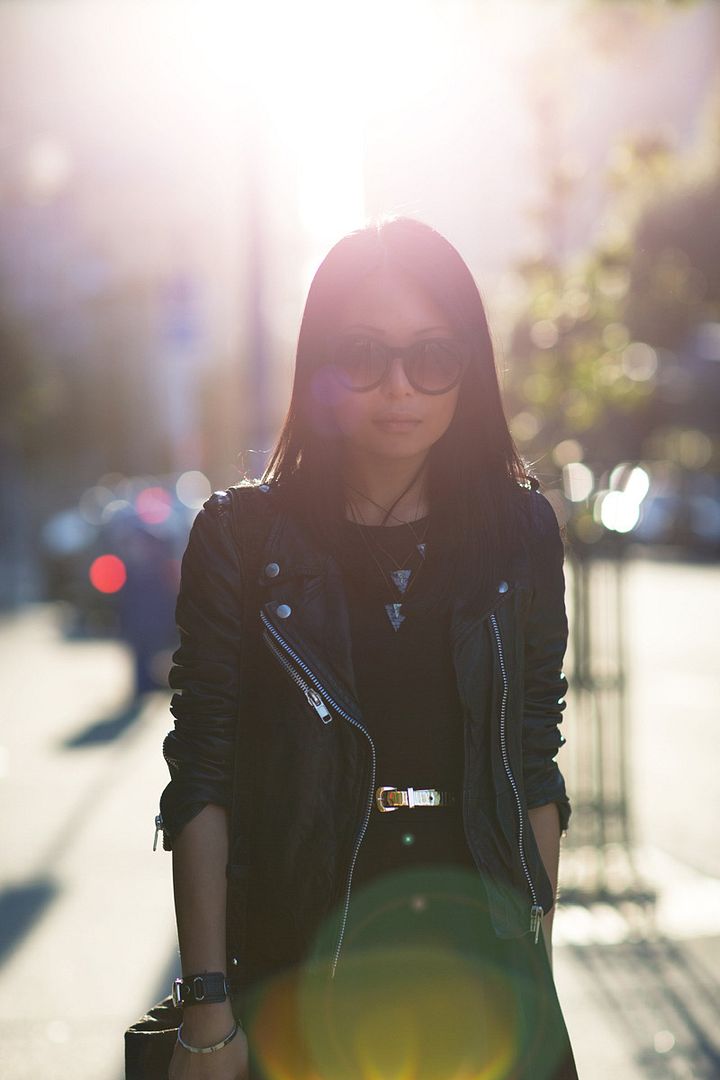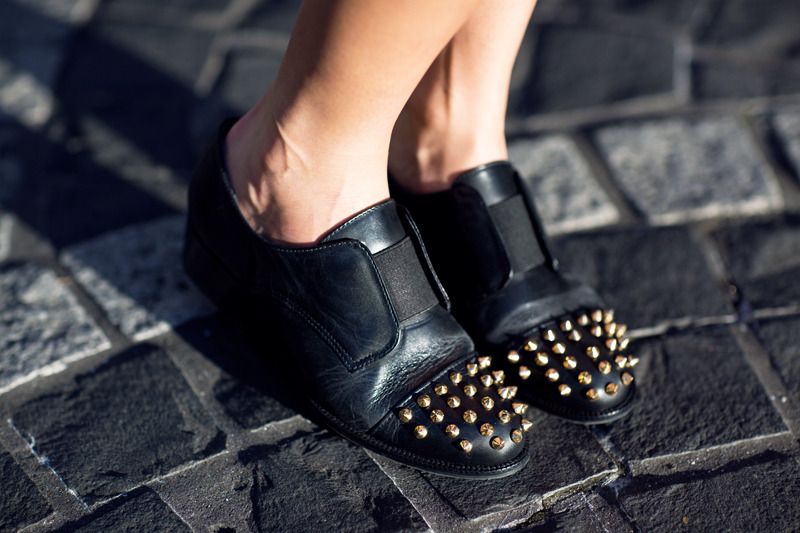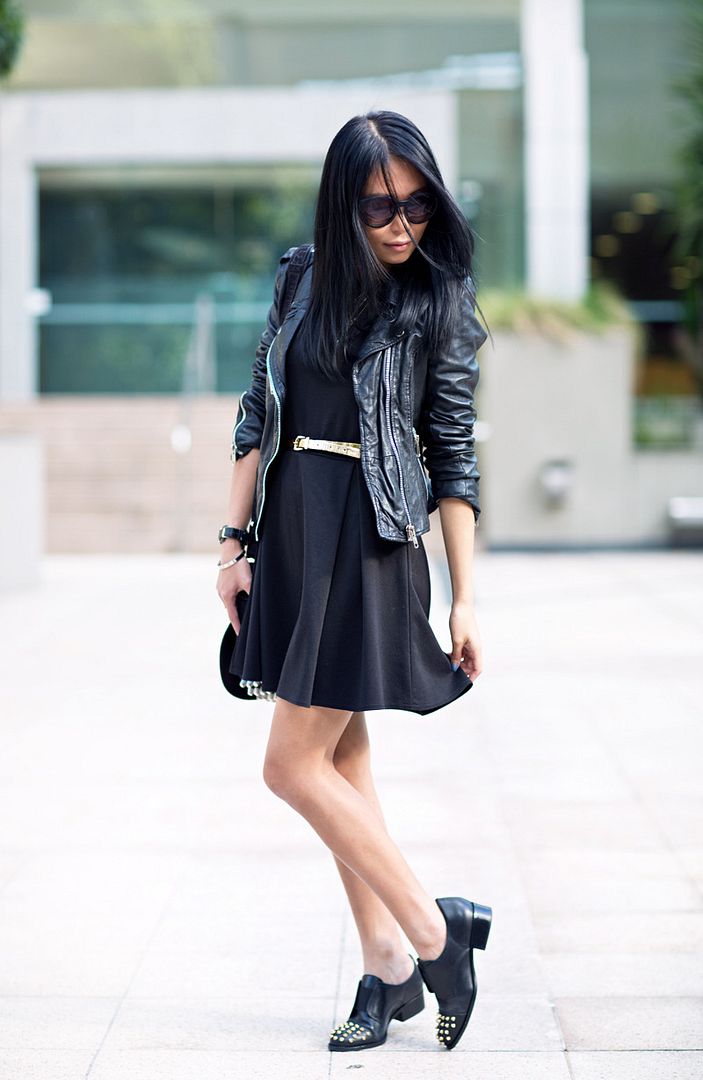 (Zara leather jacket - Dress c/o Factorie - Alexander Wang Lia bag - ASOS spiked oxfords)


Probably the most mismatched bunch of photos I've ever done for a post. We ended up taking three sets of photos of the same outfit in one day because we kept finding new locations each better than the last. Then of course, I had trouble choosing between everything because I liked different shots from different sets. Yeah, I know, real #fashionbloggerpains huh...

Looking at these now, I wasn't actually going for a 'biker chick' look but I unintentionally picked black everything, and then added studded accessories too so I guess it was inevitable. I should really start abiding by the rule - take one thing off before I leave the house.