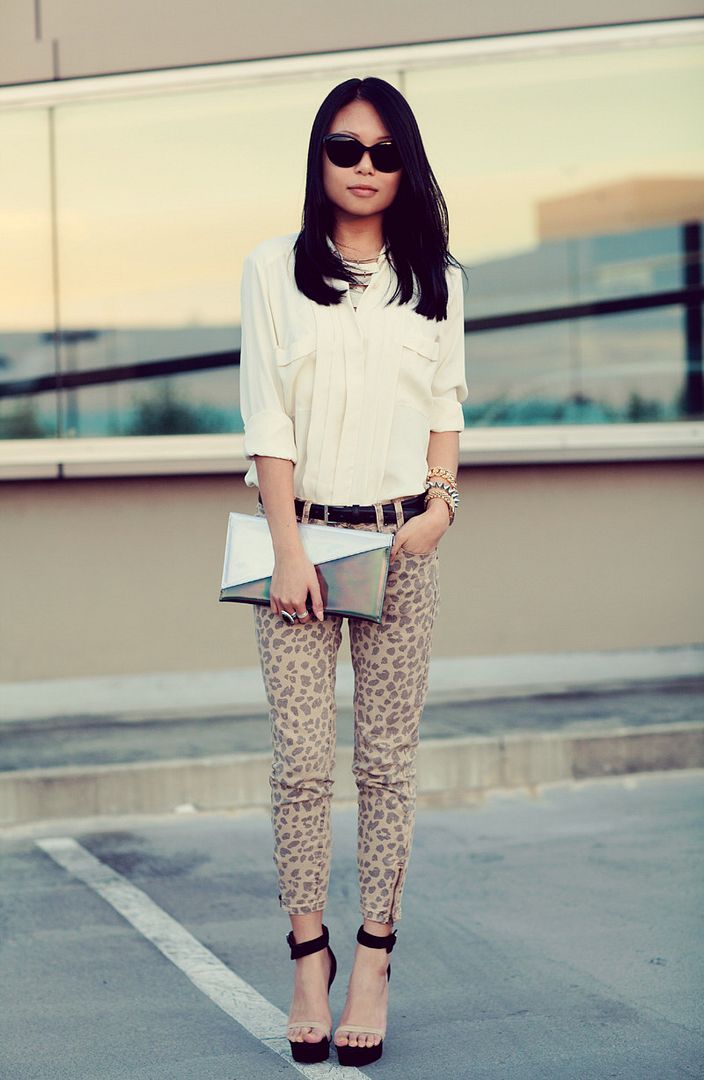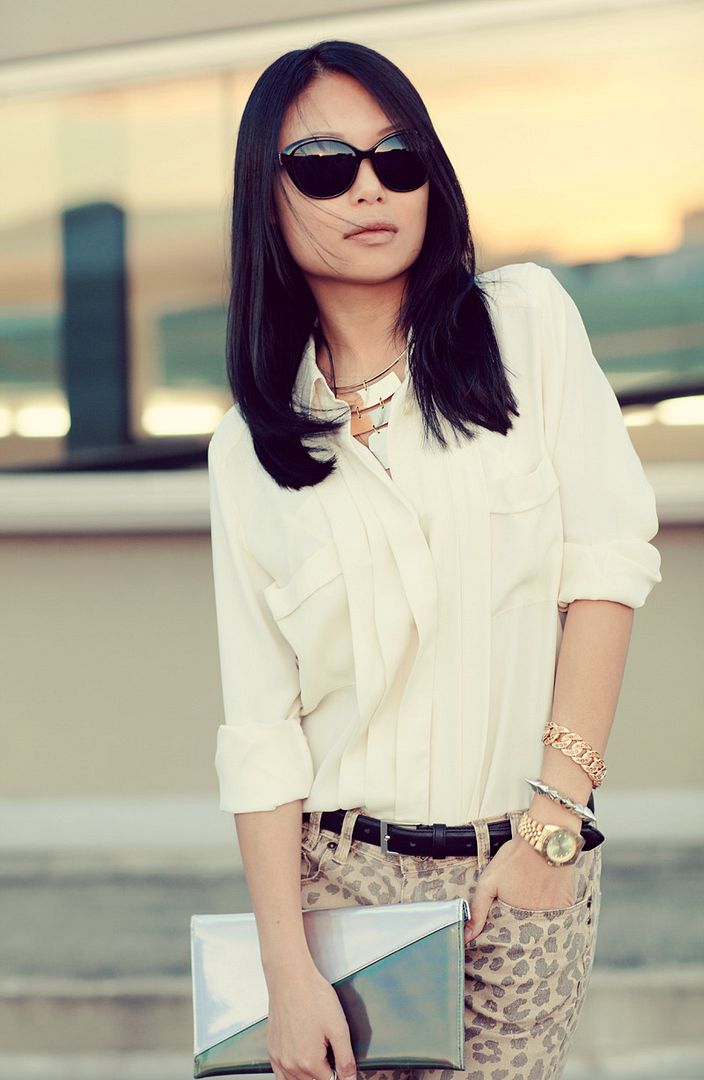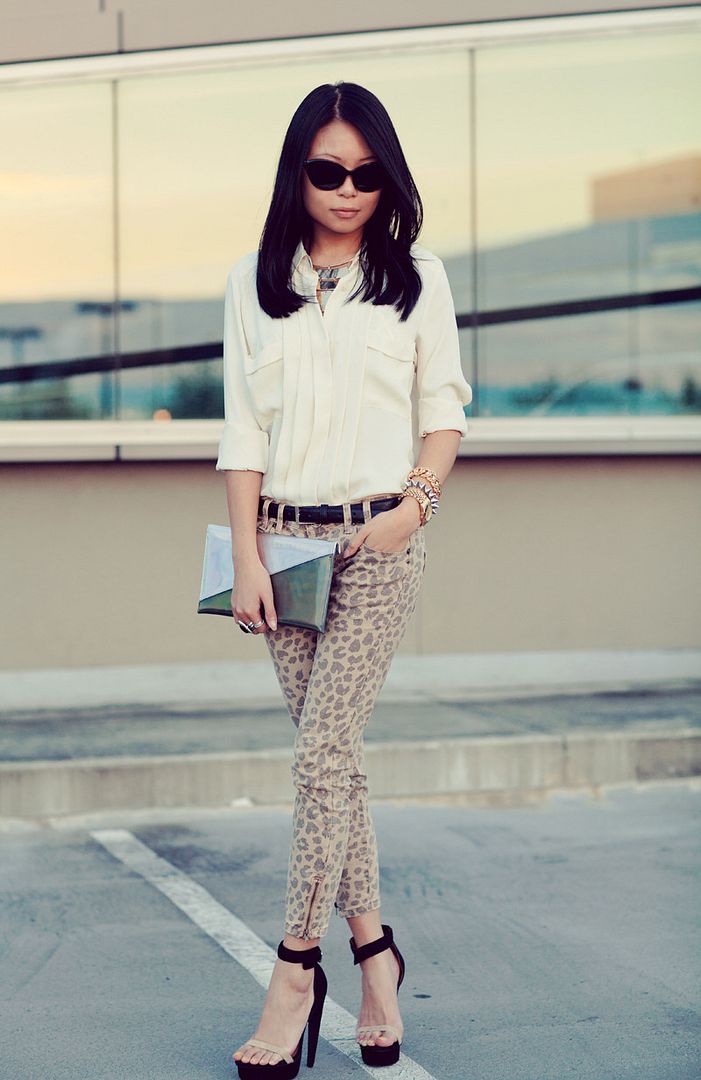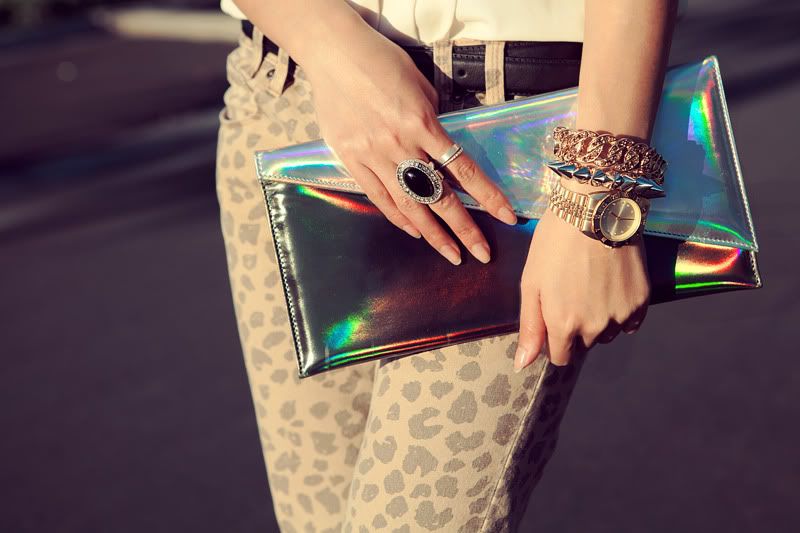 (ASOS blouse - Cropped jeans, available here - Holographic clutch c/o Boticca - Jeffrey Campbell sandals)


The sharp lines and the holographic finish do all the talking for this clutch - no embellishments necessary. An original piece by London designer, Kzeniya, who has worked for the Royal Opera House, Scottish Ballet and even Alexander McQueen! No surprises there then as to why her designs are so striking. This clutch also comes in an even louder gold/bronze version by the way, which would seriously make the penultimate evening accessory.

Eagerly counting down the minutes til the weekend, even if it's sole function now is just recovery mode from uni workload. I'll take it.