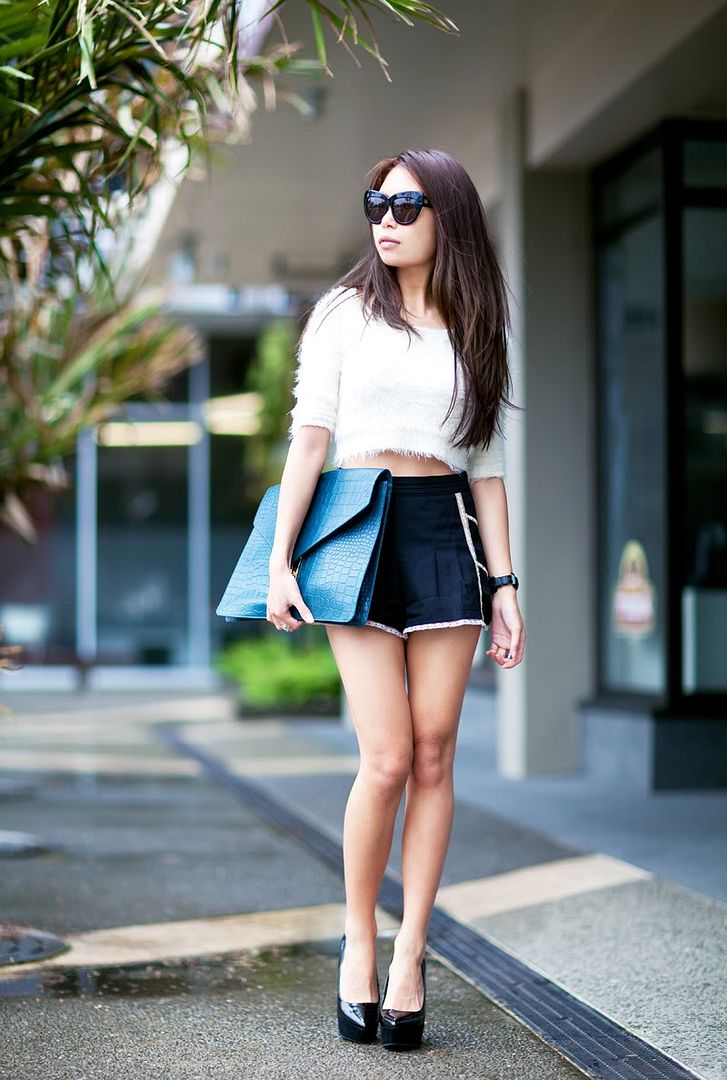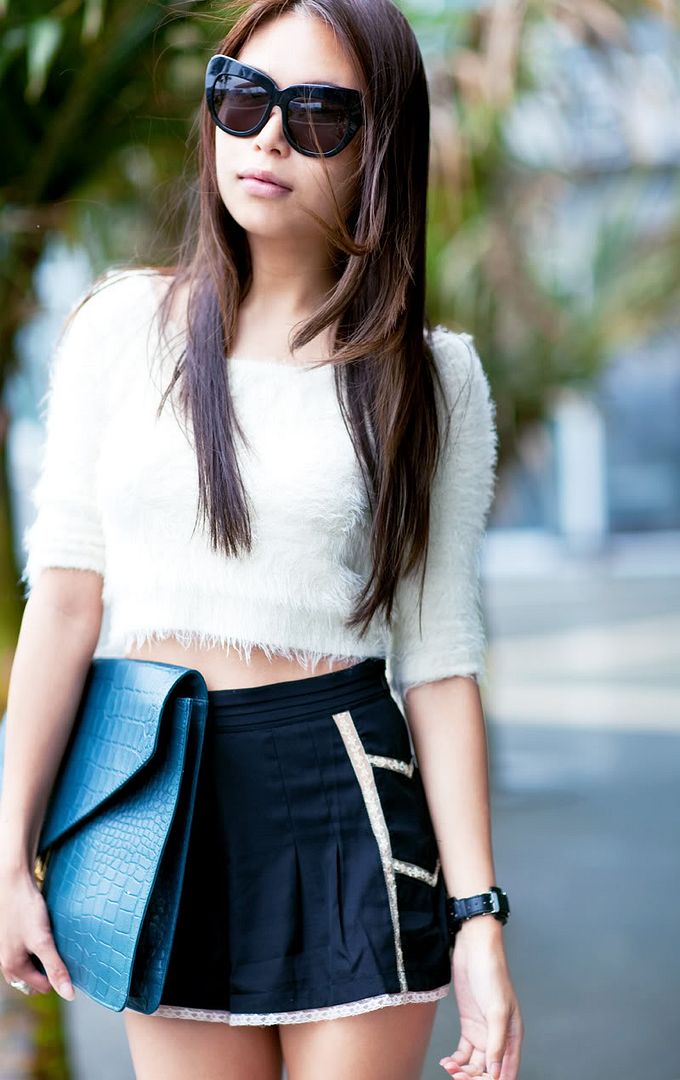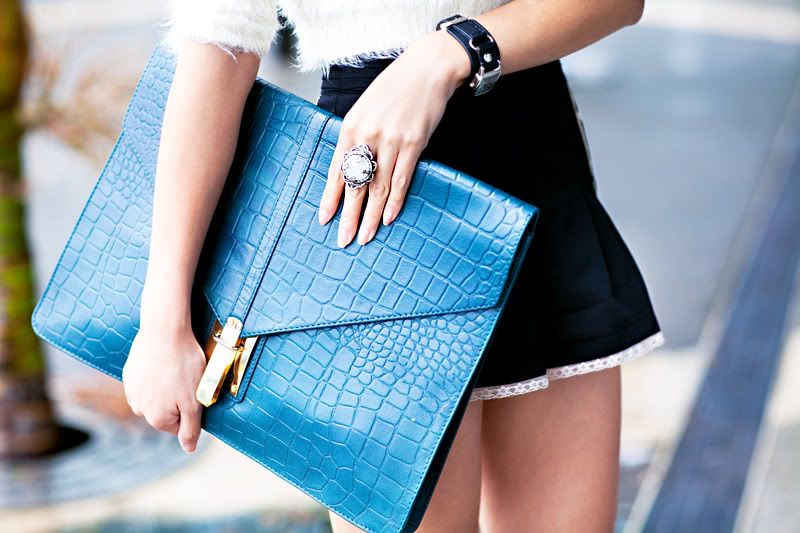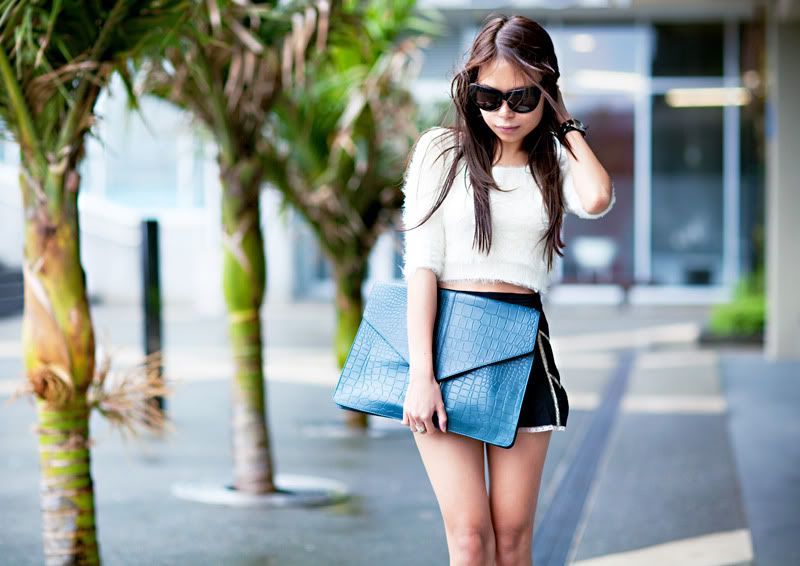 (Motel crop jumper - Topshop shorts - ASOS portfolio clutch - House of Harlow 1960 sunglasses - Aldo wedges)


When I was younger I remember there used to be a vest type of thing that my mum used to put on me, it's the same material as this top except it was a super bright grass green. I used to like it because it was so soft and cosy. Then I got a bit older and gradually realised that the colour made me look like a walking piece of lawn. I stopped wearing it soon after that and cringe a little now whenever I think of things like that that I used to wear!

Btw, don't forget to vote in the favourite post of the month poll I'm running. The results have surprised me so far.