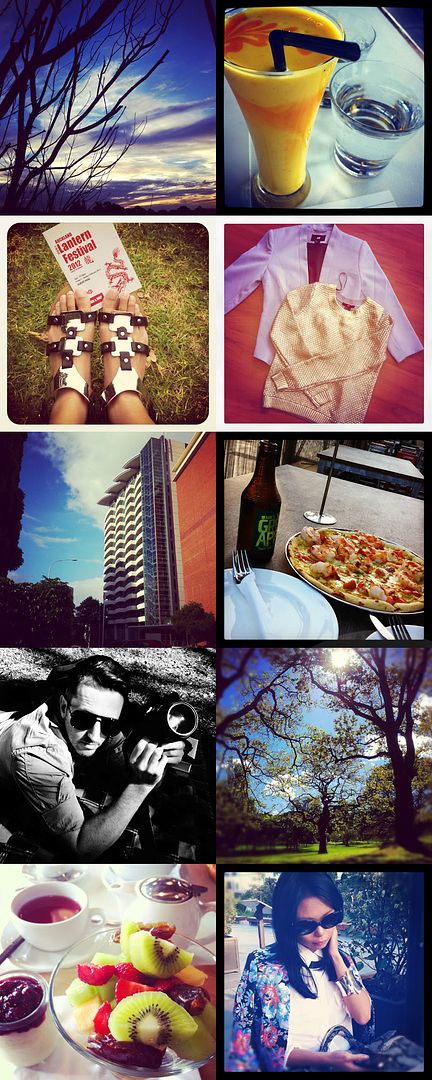 Snippets of what I've been up to this month. Food, it would appear, is a very prominent part of my life...

1. Been some amazing sunsets lately.
2. Mango lassi.
3. Chilling at Albert Park.
4. H&M goodies.
5. Reminiscing about our old antics here (formerly the Hyatt hotel).
6. Chilli prawn & avocado oil pizza. As good as it sounds.
7. Jared doing his thing.
8. Magical forest scene.
9. The healthiest thing I've eaten in a while.
10. Dinner date (where I ate said pizza).


If you want to follow me on Instagram, I'm under @fashiondistraction.