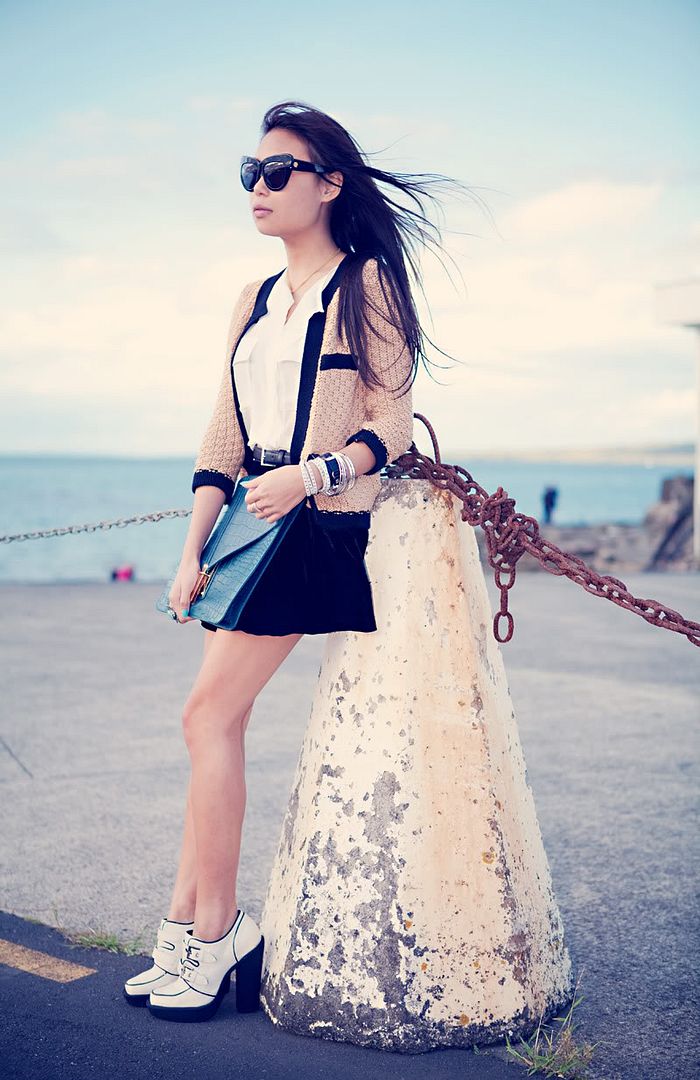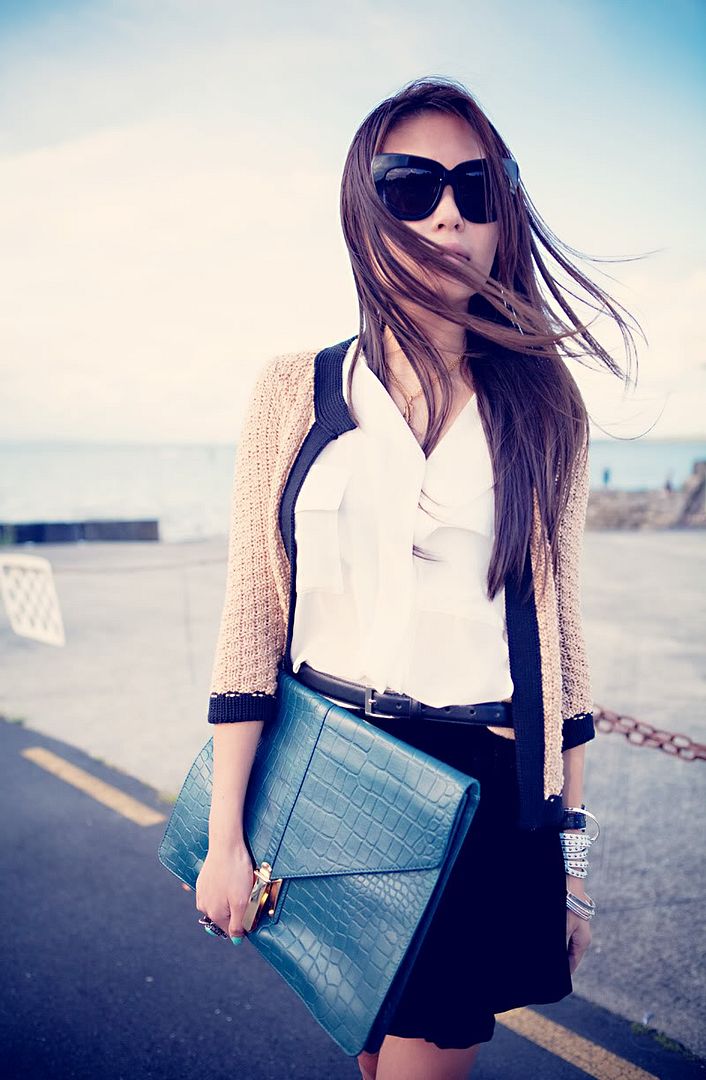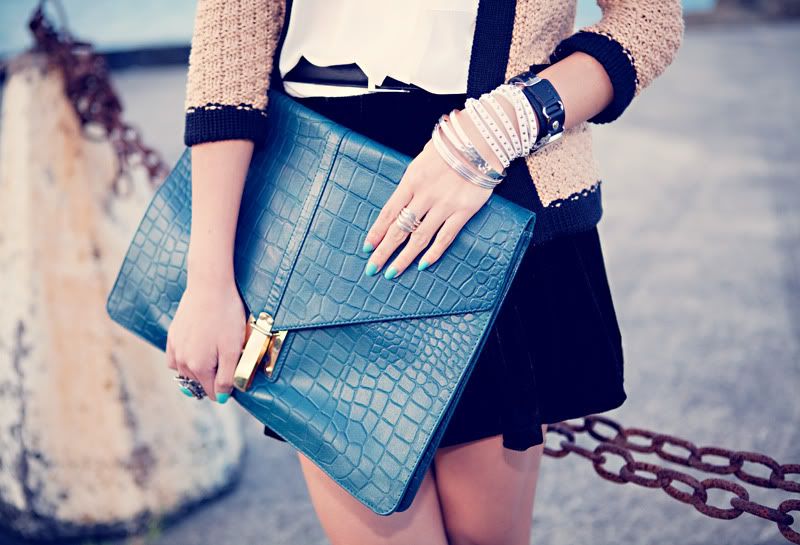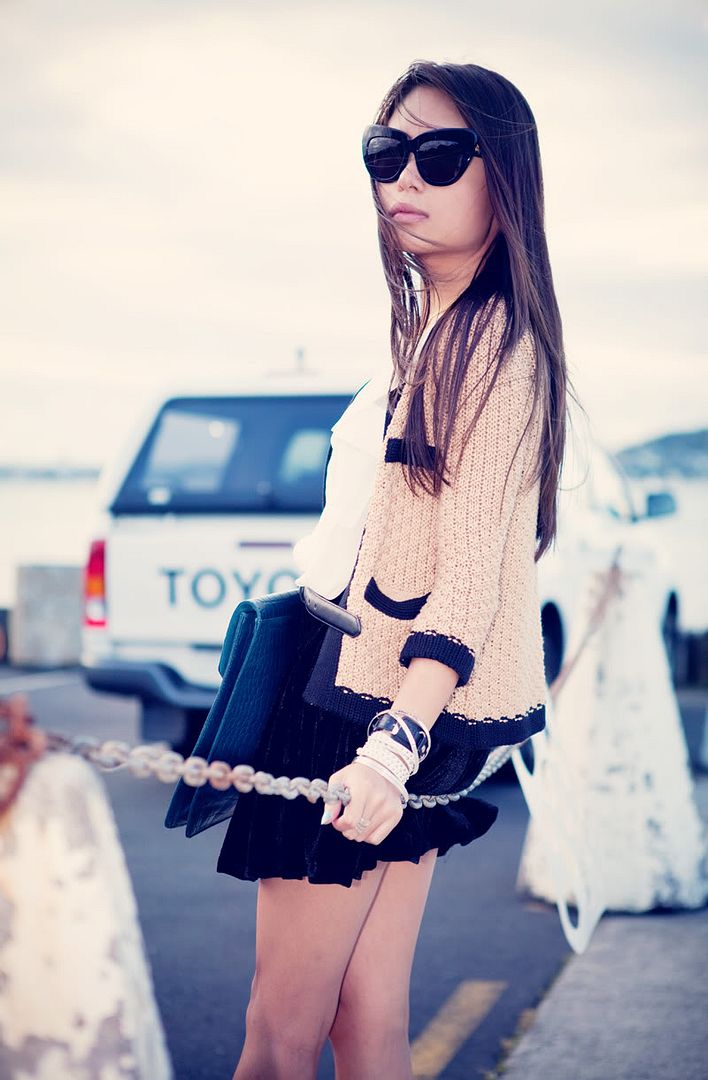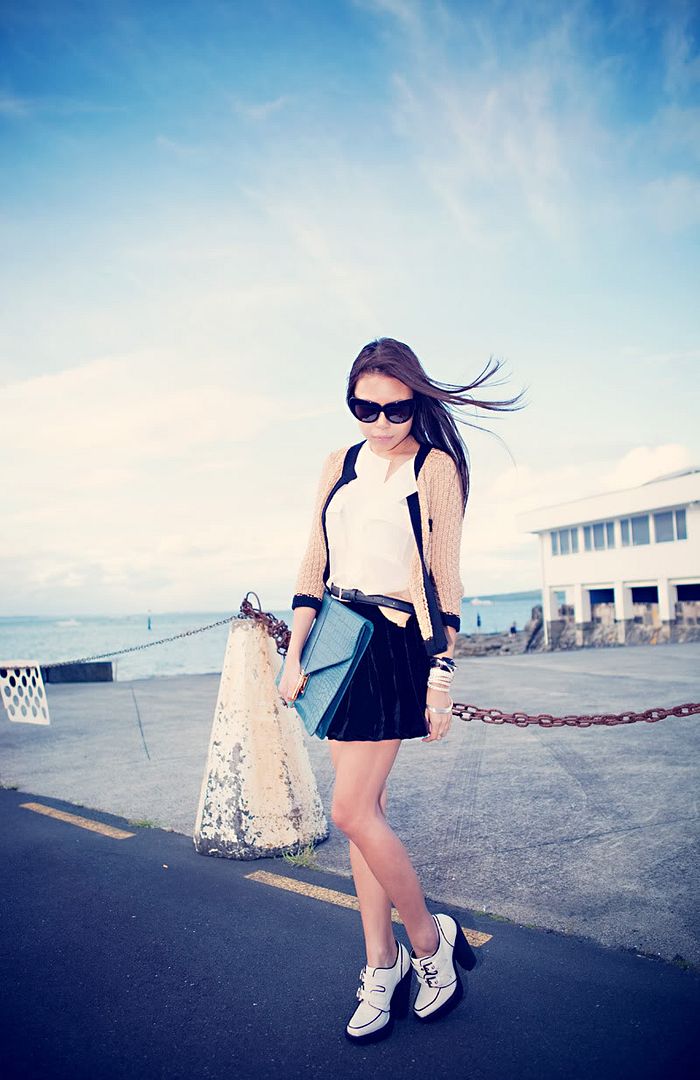 (Glassons shirt - Velvet skirt c/o Romwe - ASOS portfolio clutch - House of Harlow 1960 sunglasses - Topshop cardi & creeper boots)


My ever generous boyfriend, as part of my Christmas gift, helped me shorten my (seemingly endless) wishlist by getting me a few of the most wanted items at the top. Among them was this gigantic envelope clutch. The sheer impracticality of it attracted me, not to mention the colour. All topped off by the fact that I've been itching to add something croc into my wardrobe for a while now (you know, to try balance out the leopard a tad...).

Looking at these photos, just noticed my hair has gotten really long again. I've been entertaining the notion every now and again of chopping it off to a short bob, à la Arizona Muse, but am really nervous that short hair won't suit me. I've had long hair since all my high school days so it would be a drastic change for me. Styling short hair is quite high maintenance too, I'm not sure I have the skill to create the texture Arizona has in hers with my GHD, I have trouble enough with curling long hair as it is!