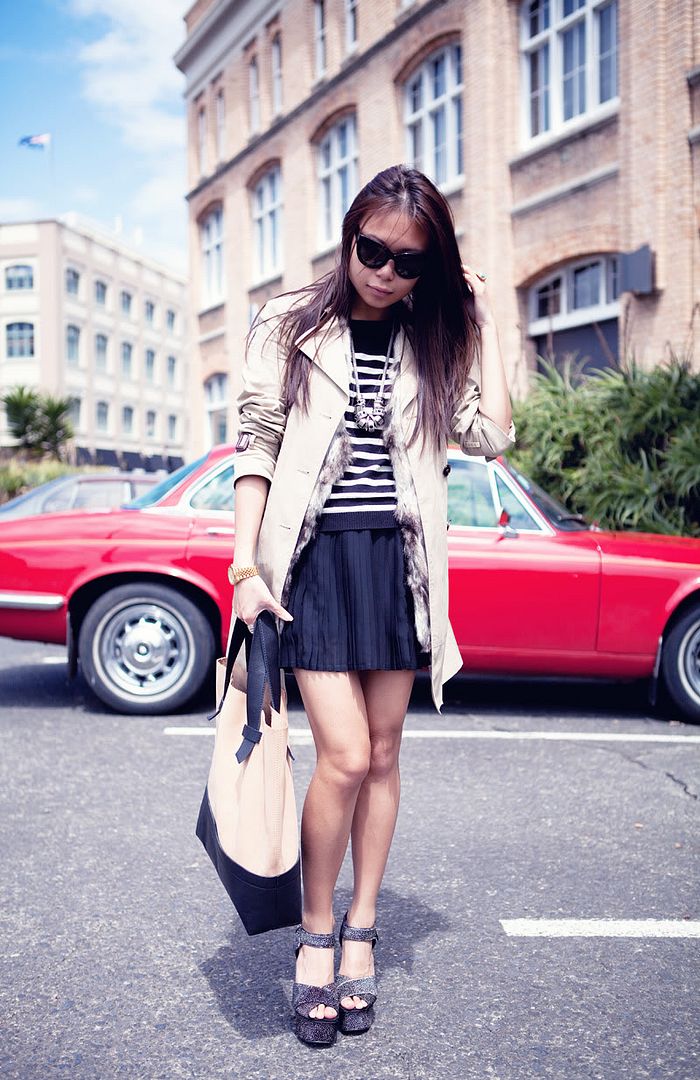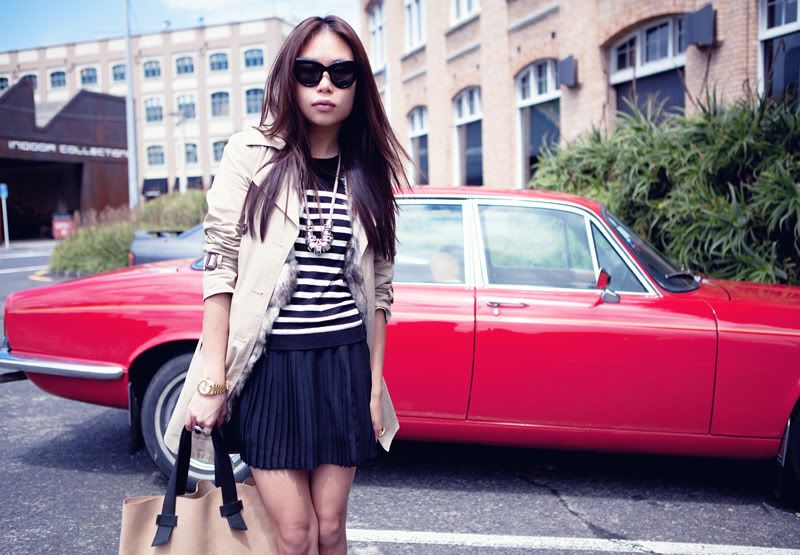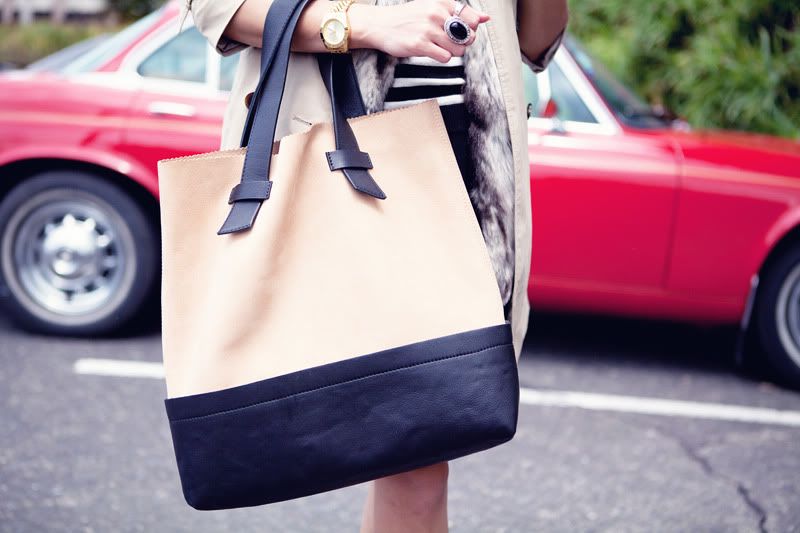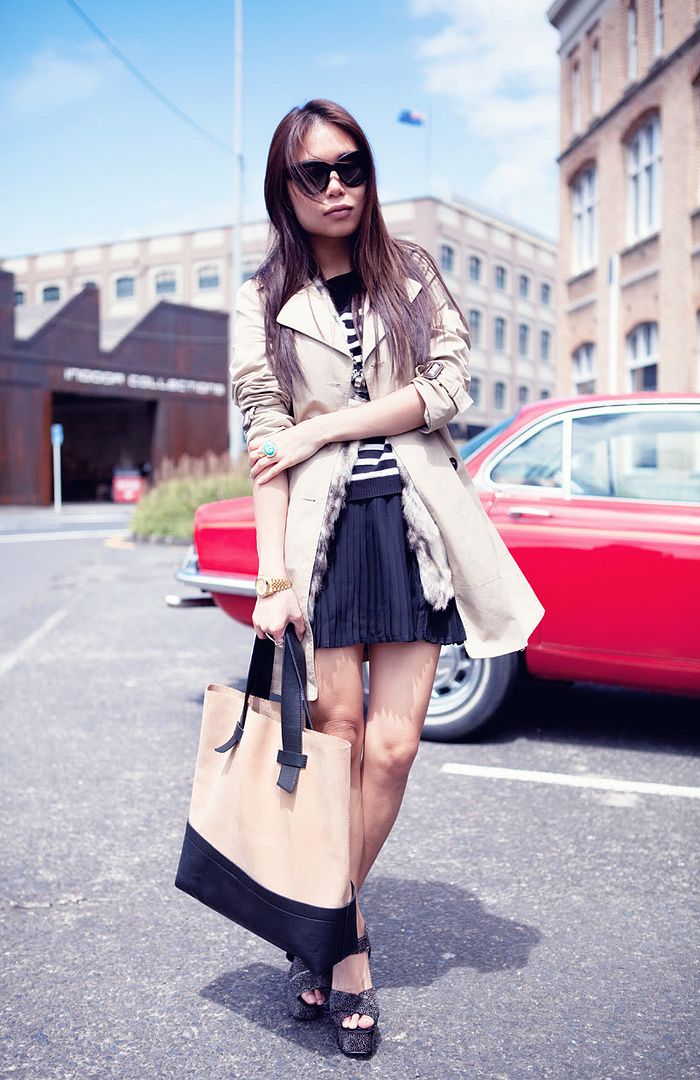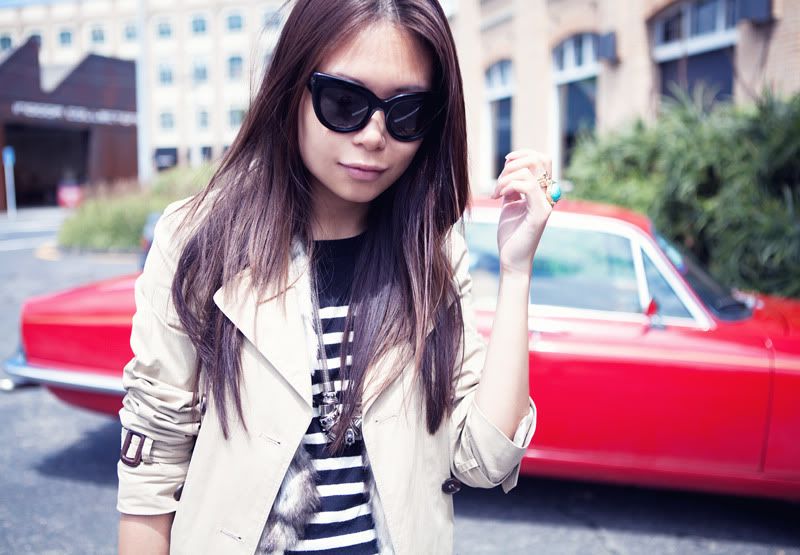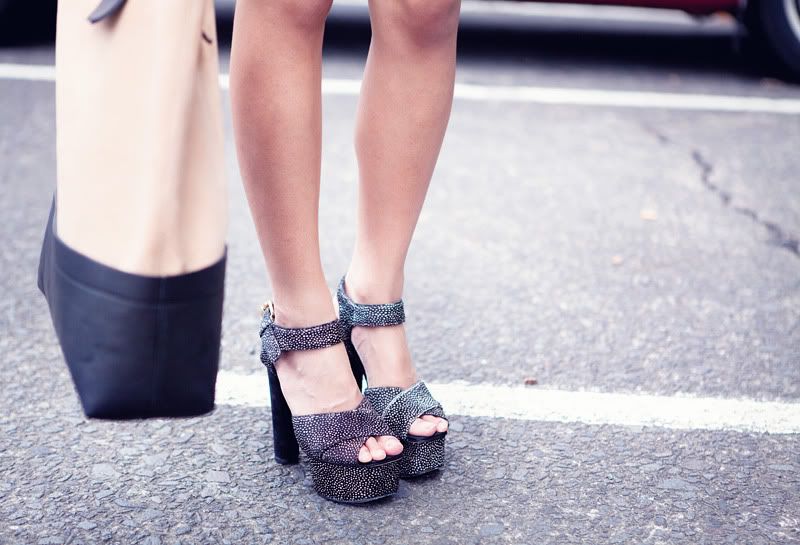 (Zara trench - ASOS fur gilet - F21 sweater - Factorie for NZNTM pleated skirt - Leather shopper tote c/o Mi Piaci - Topshop platform heels)



There was a bit of a spring chill over the weekend so it called for some layering. Kinda counteracted it though with the bare legs but I couldn't find any hole-free tights(!)

I have been looking for a minimalist looking shopper for a while now and this Mi Piaci one fits the bill even more perfectly than I could imagine. Very basic shape but the scalloped raw edges and the handles give it just enough detail to really stand out. Comes in a sorbet orange/black combo too for an even more attention grabbing option.