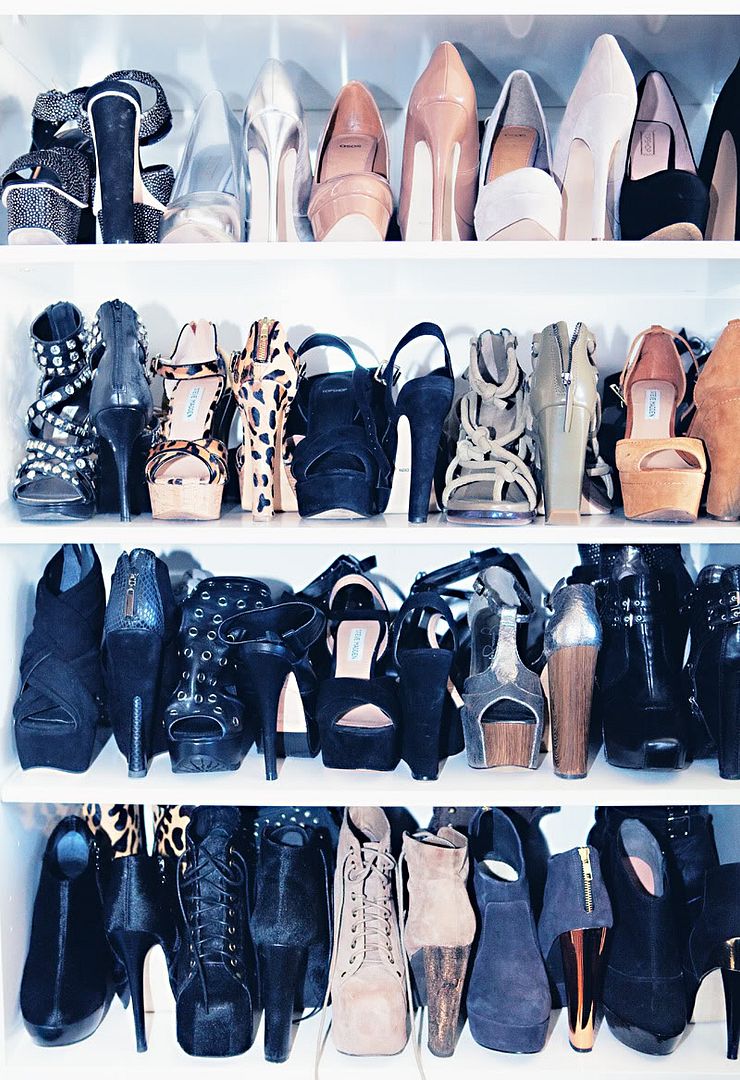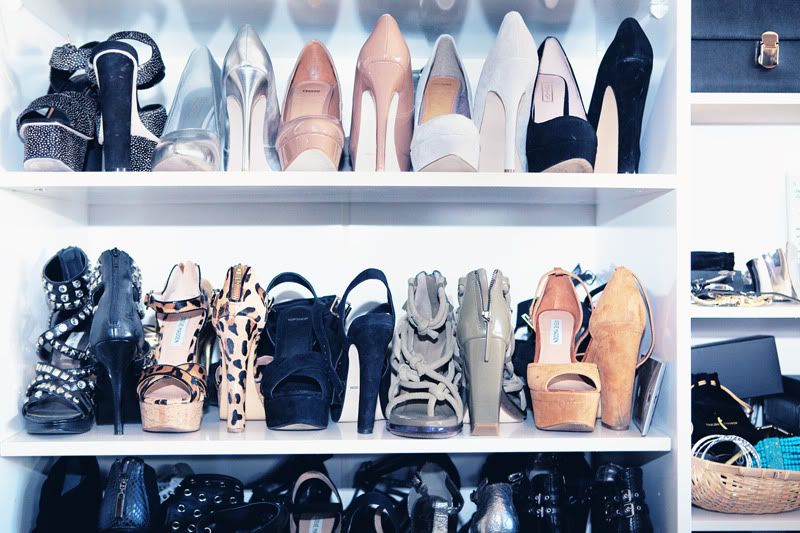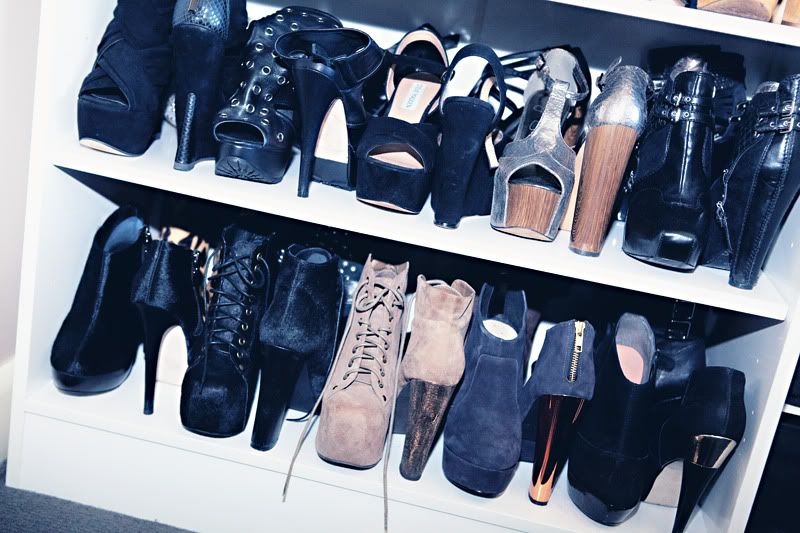 Tamed the chaos of my shoe collection with new shelving. Should have done this ages ago but the cost of it was equivalent to maybe two pairs of shoes so I was always reluctant about it.

Initially, I wanted a cubby hole system but that would have been way too expensive and take up too much room I didn't have. So I actually got a pantry unit instead from the local hardware store, left the doors off it, and installed extra shelves inside. The result is not quite so glamorous but it works for me. Will save the Carrie Bradshaw closet idea for when I actually own a house.

And yeah, these go two rows deep. Economisation WIN.