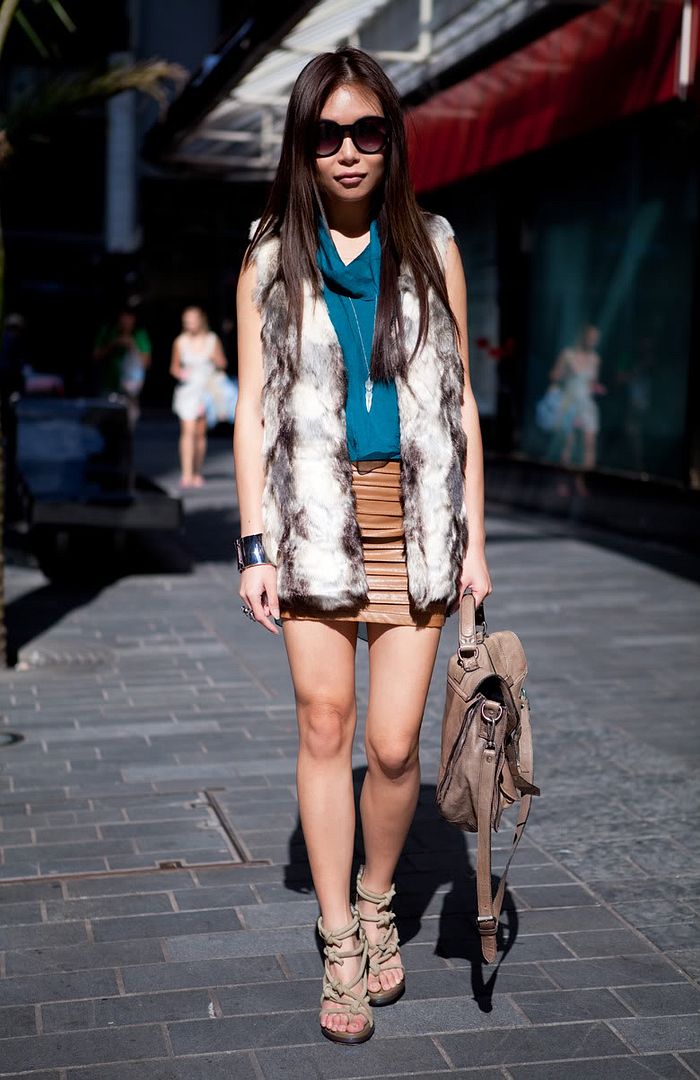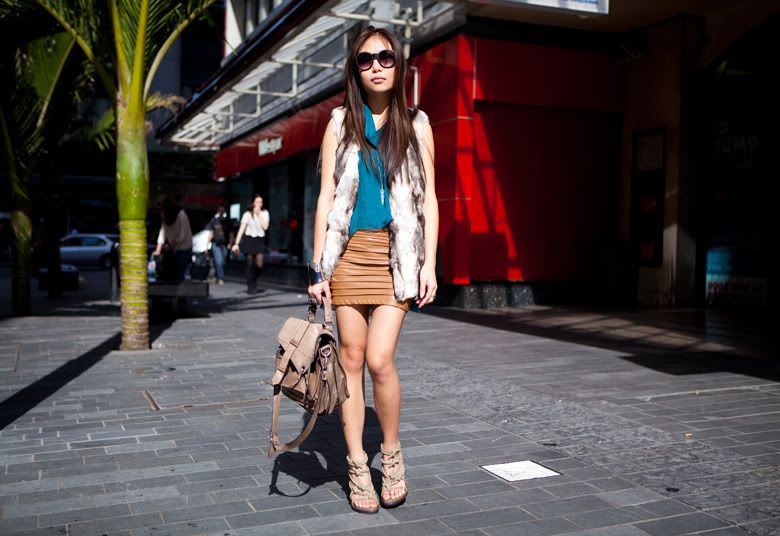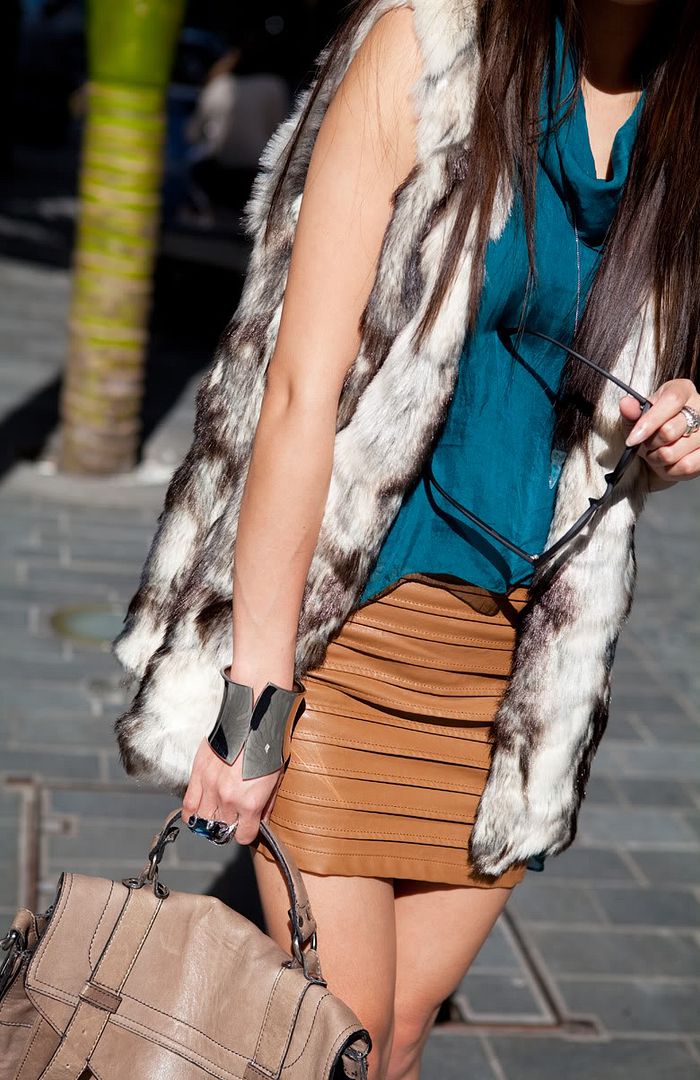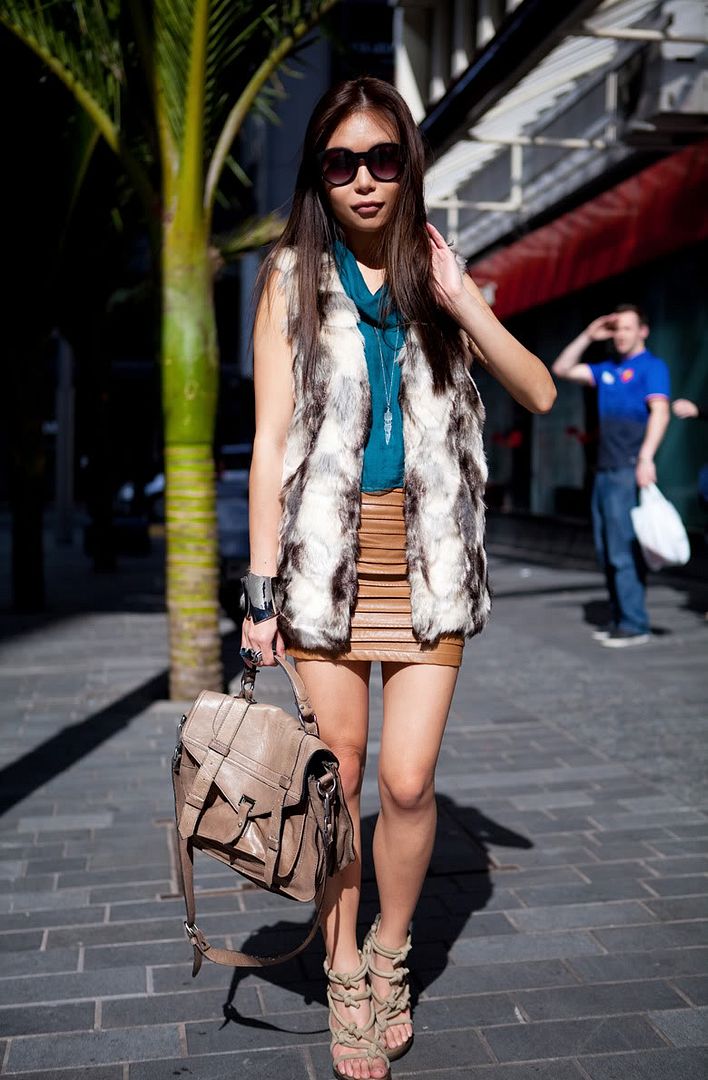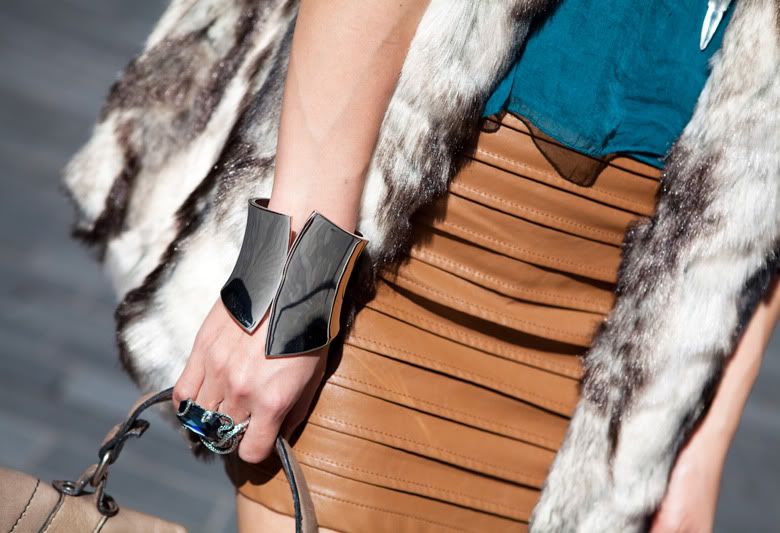 (Teal silk top c/o LOVE - ASOS faux fur gilet - Leather skirt c/o Romwe - Silver cuff c/o Nine Citrus - Emerald snake ring c/o Regal Rose - Country Road leather satchel - Alexander Wang sandals)


Pertinently after my recent realisation that I didn't own enough items in teal, I happily discovered this little top at LOVE (a brand you might recognise from Topshop). It's exactly the right shade - not too blue, not too green - and is a beautiful light silk which makes the dipped back drape ever so fluidly. In love. (Geddit? haha... yes incredibly lame)

Made a trip into the CBD with the sole intention of stopping at the best Pearl Milk tea joint around. That all went according to plan, but as for the hour long joyride on the wrong bus to Wynyard Quarter? Not so much. Wasn't aware that Auckland transport system has actually progressed, there are now two different buses on the free city circuit.

Note to self: If in doubt, get off IMMEDIATELY.