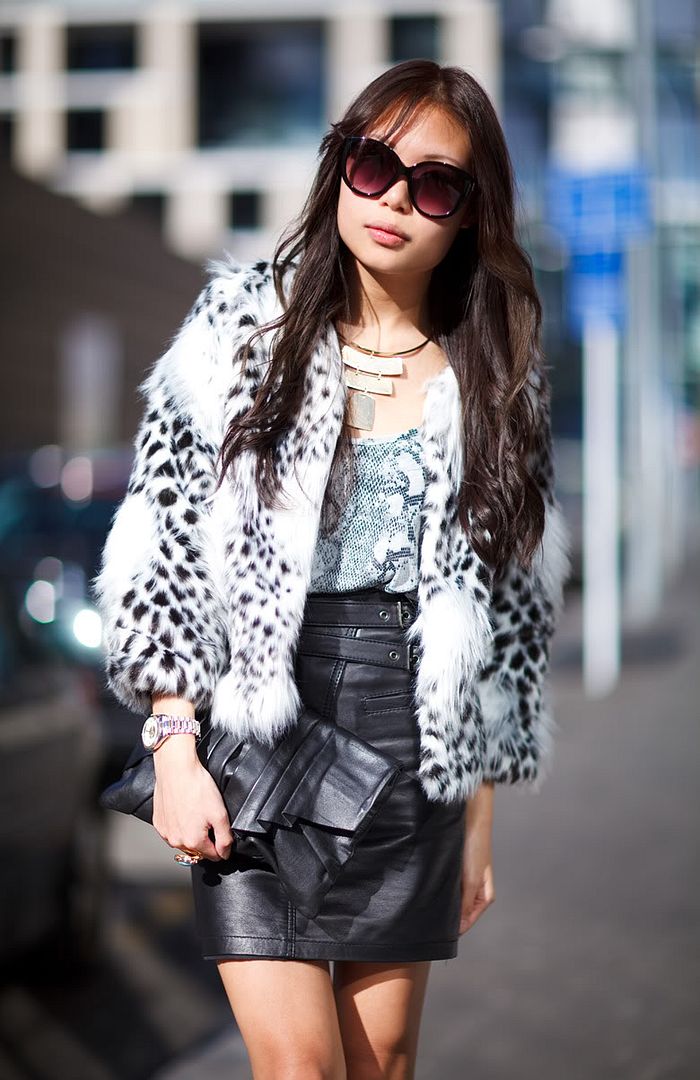 (Faux fur coat c/o Storets - Dotti top - Topshop leather skirt - ASOS clutch - Steve Madden heels)


New hair colour! After about half a year of putting off going to the salon, I finally got myself an appointment to get my brassy, two-toned tresses fixed. I got the roots done and renewed the chocolate tone I had in earlier. Love how shiny it looks right now but pity the effect will wash out in a week. I think I will actually make another trip back there again to have it cut next time, it kinda feels too heavy at the moment with the length, leaving me with very little options for hairstyles like these.

Oh, and stay tuned on here for NZFW updates from next Monday!