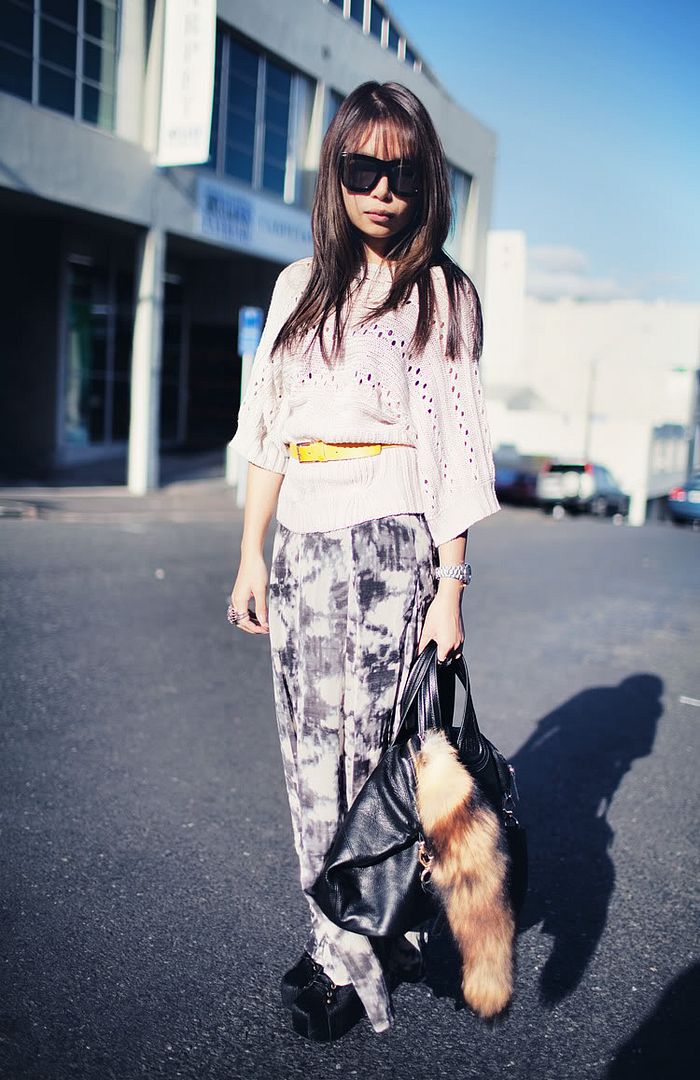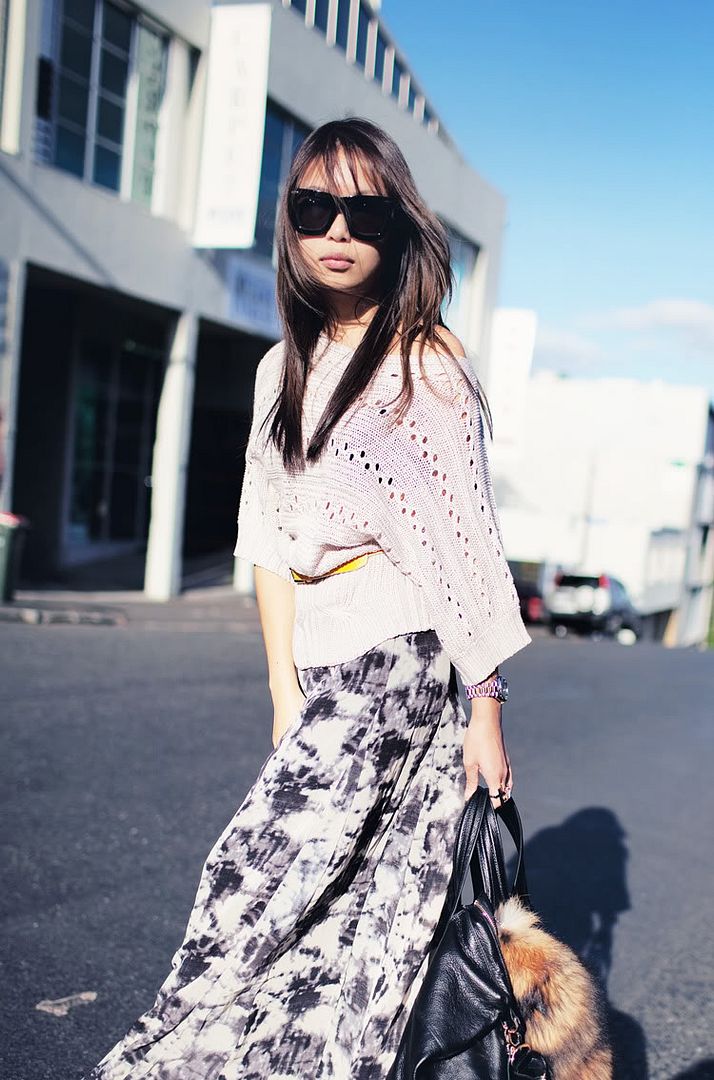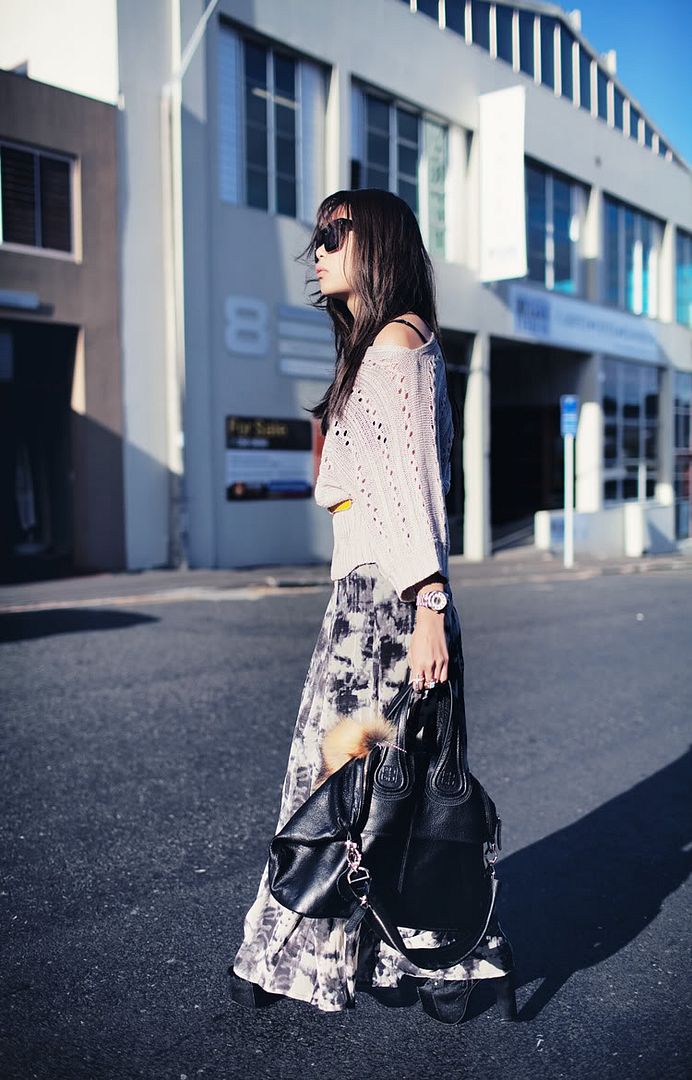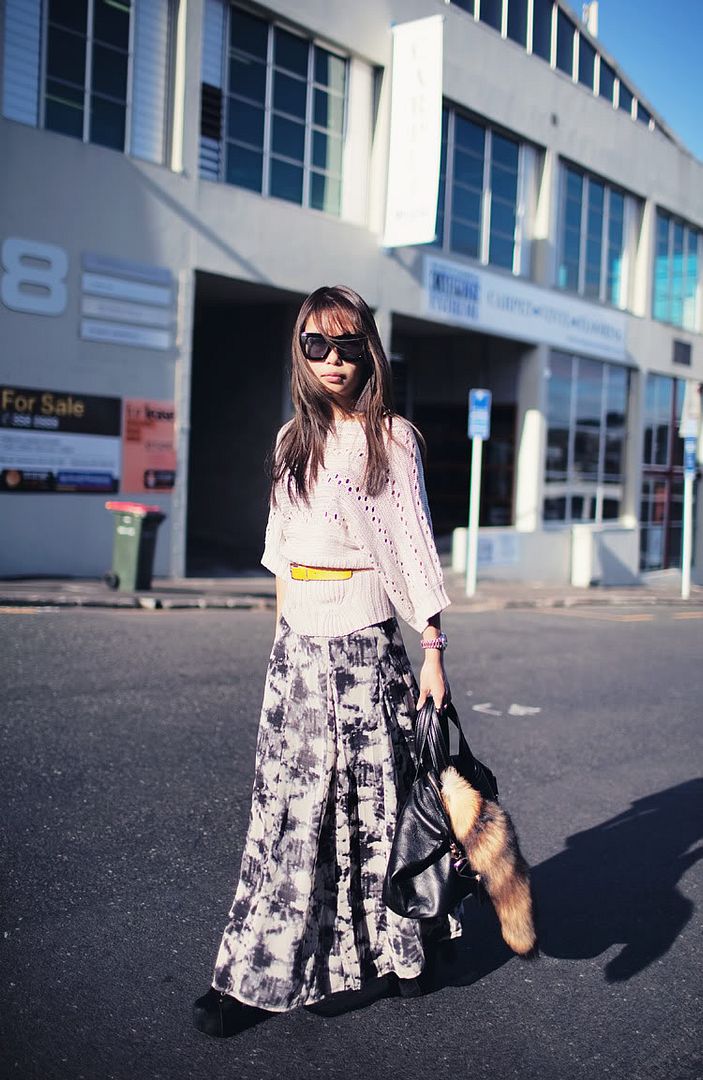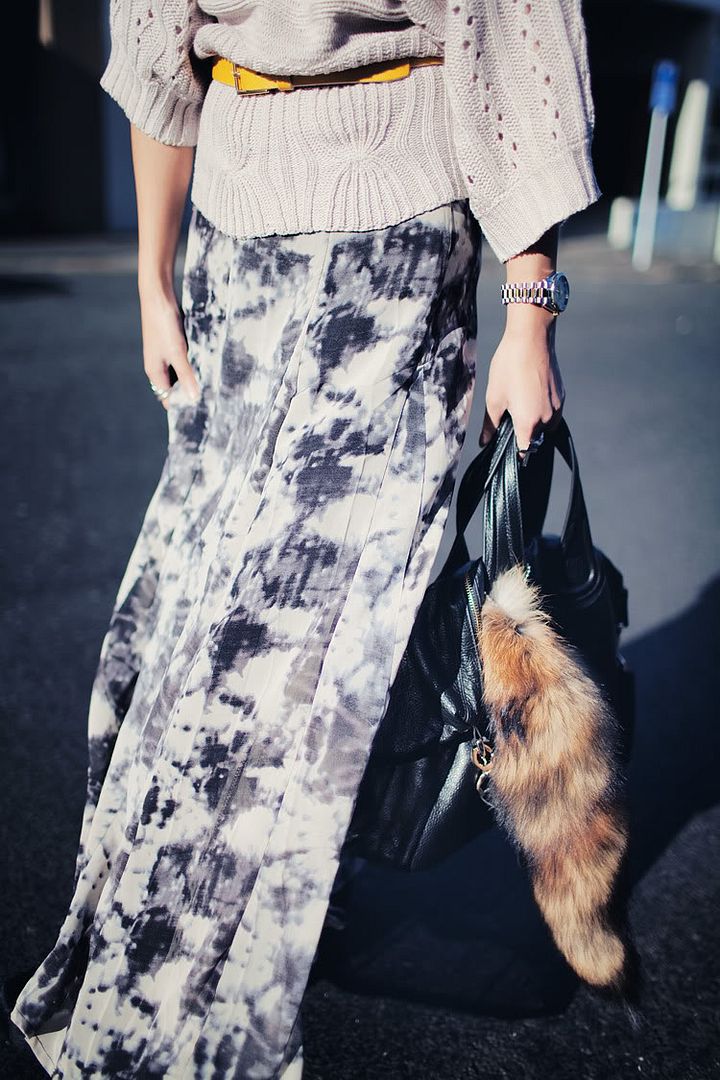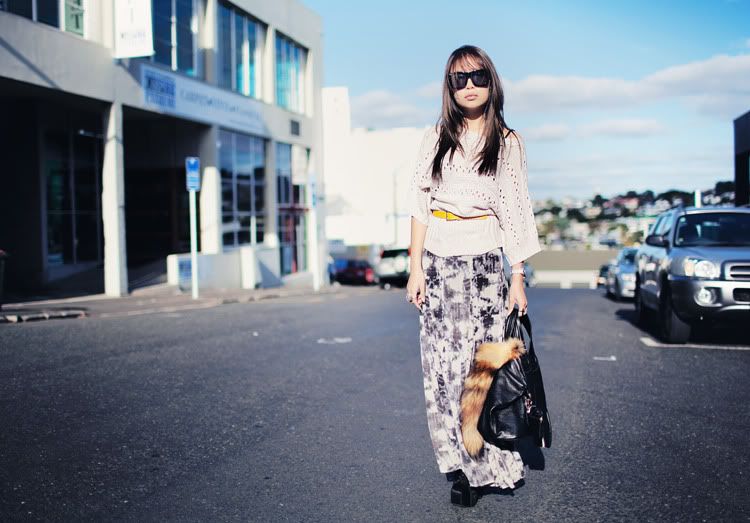 Bardot knit, Lucyd Acyd maxi skirt, Jeffrey Campbell Litas


Easter holidays was pretty uneventful. Spent most of it cooped up in the house due to the less than stellar weather, and escaped to the mall on the day that everything was open. Big mistake. Seems like the whole of Auckland decided to pack out the place. Had to wait in massive queues at the foodcourt, but that was nothing compared to scene at the post office. Took me over half an hour to send off one little package. Ugh, I completely despise crowds in any form.

I didn't do any shopping while I was there at all surprisingly, didn't even go into any of the stores to look. I don't think I've bought anything from a physical retail store in a long time actually. These days, I'm a 100% online shopping convert, I get everything from the internet; clothing, all my jewellery, books, beauty products... hmm pretty much everything but the bare necessities (food). Sheesh, that's kinda scary, what would my life be without the internet huh?