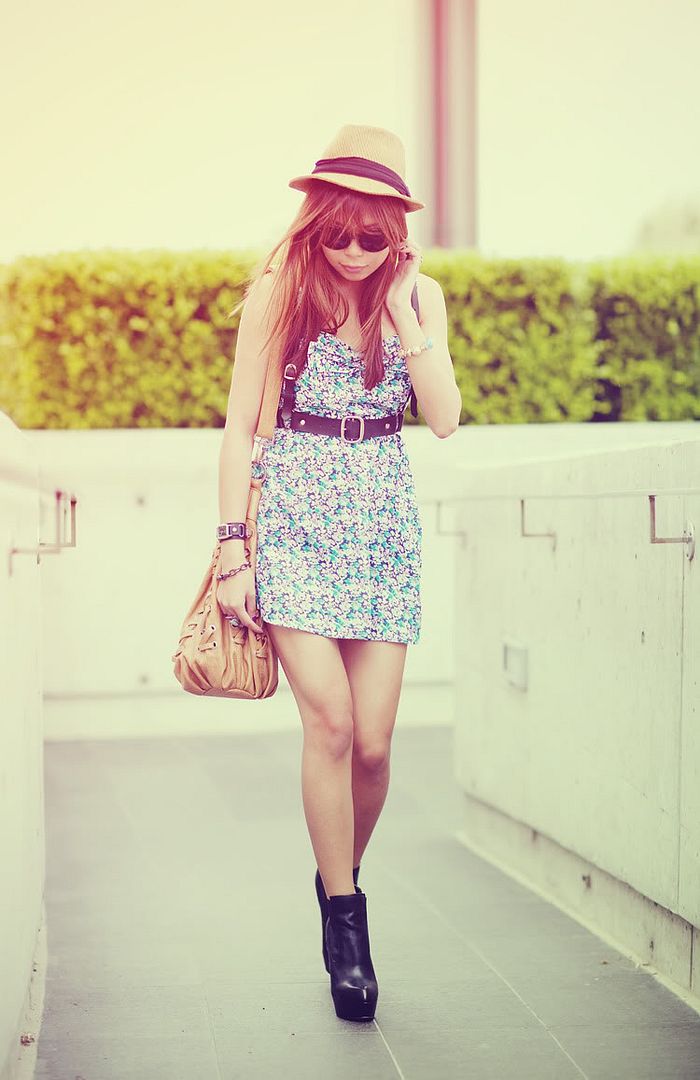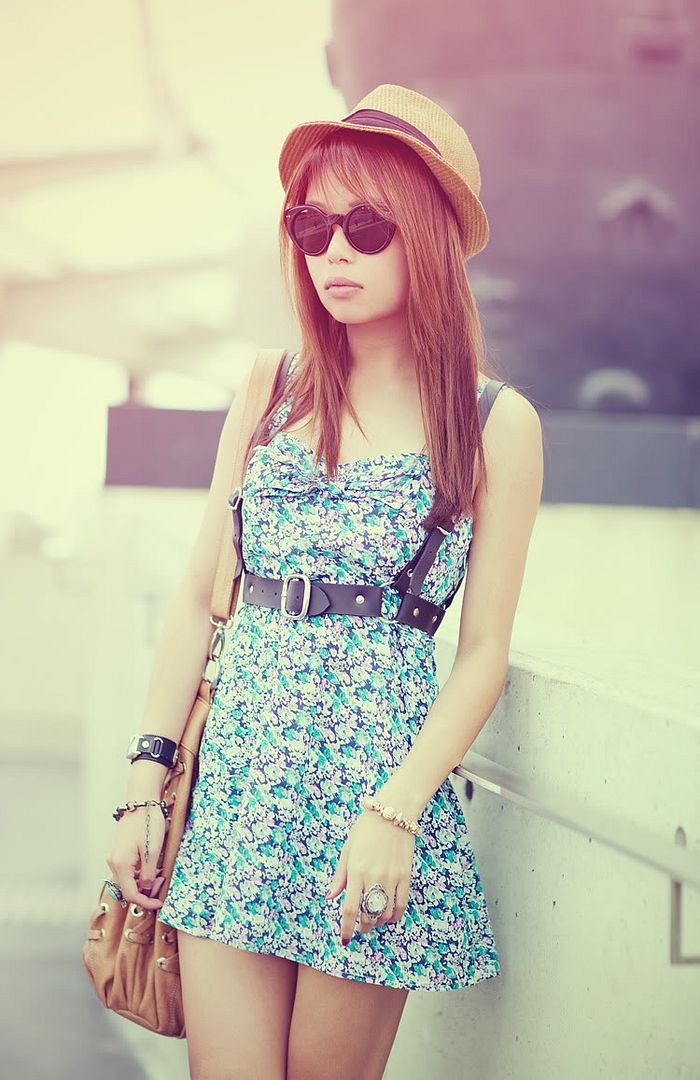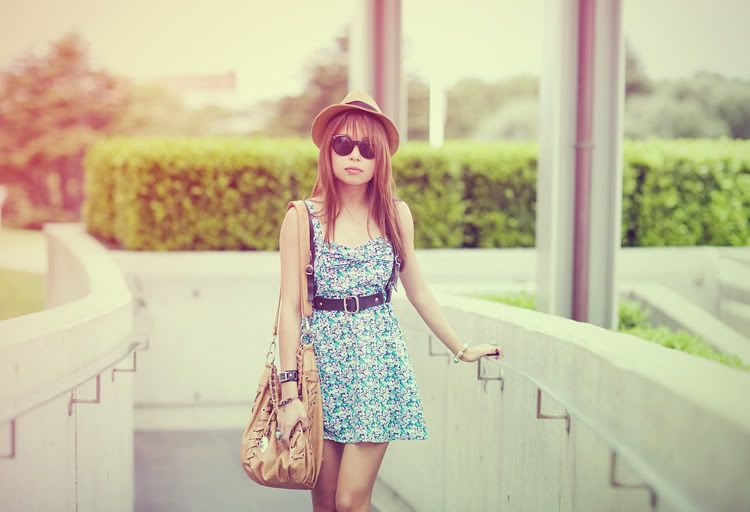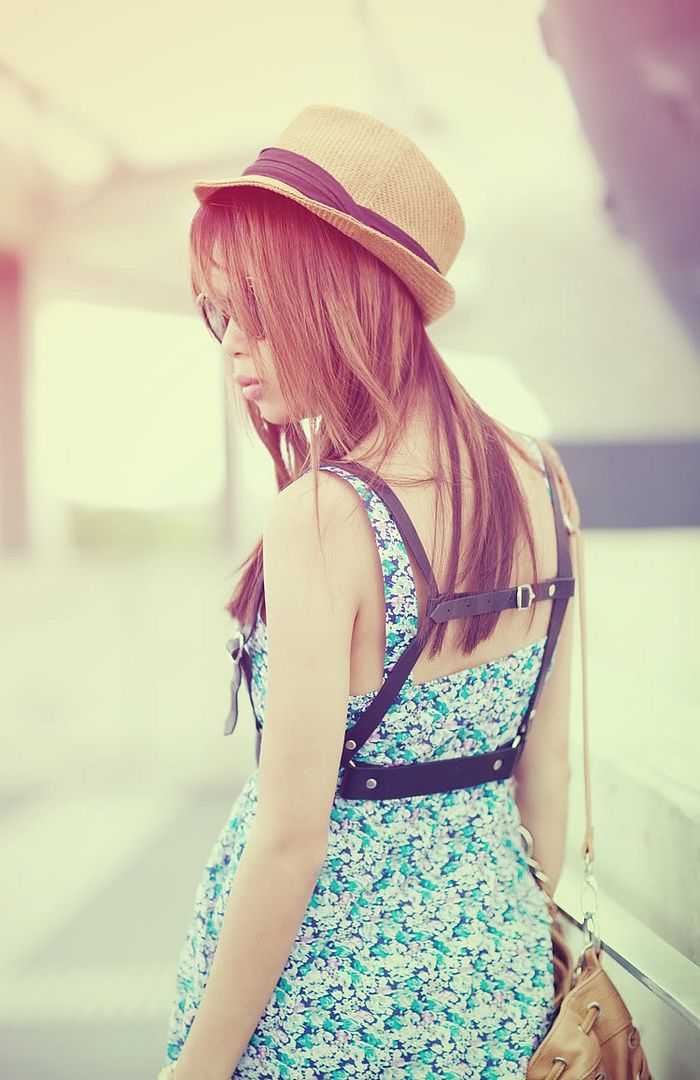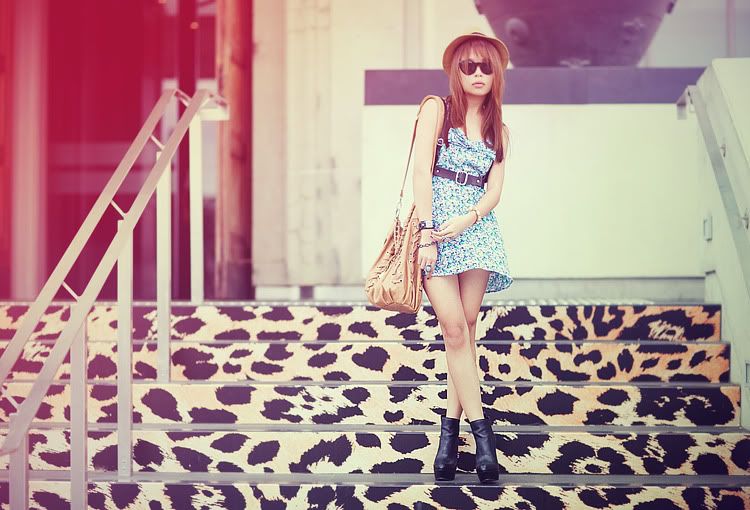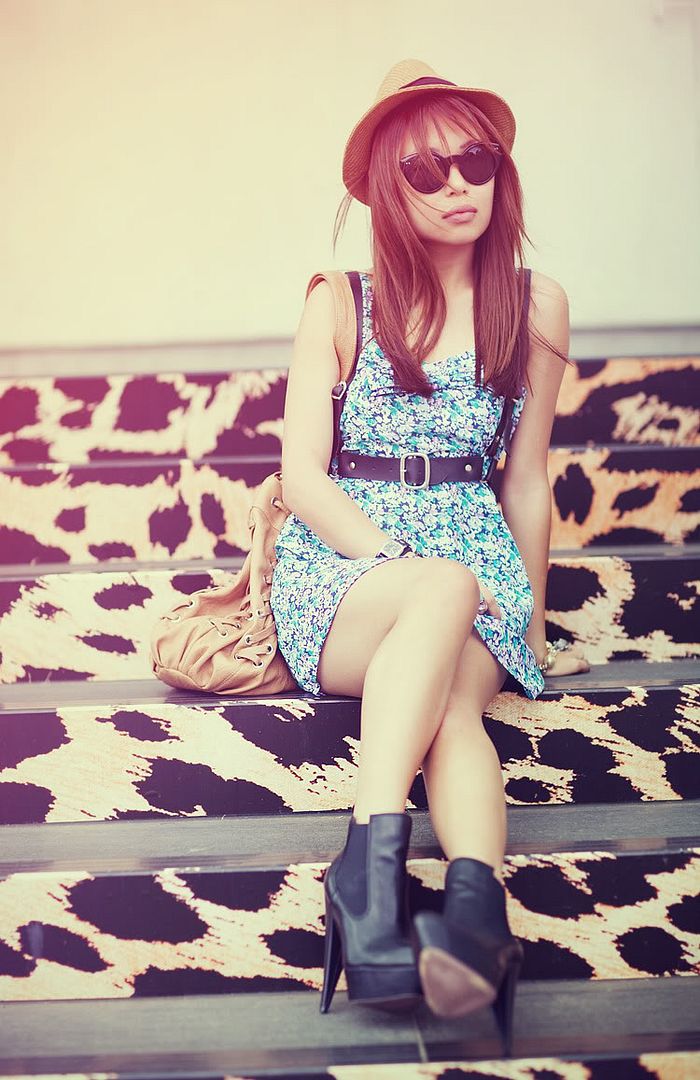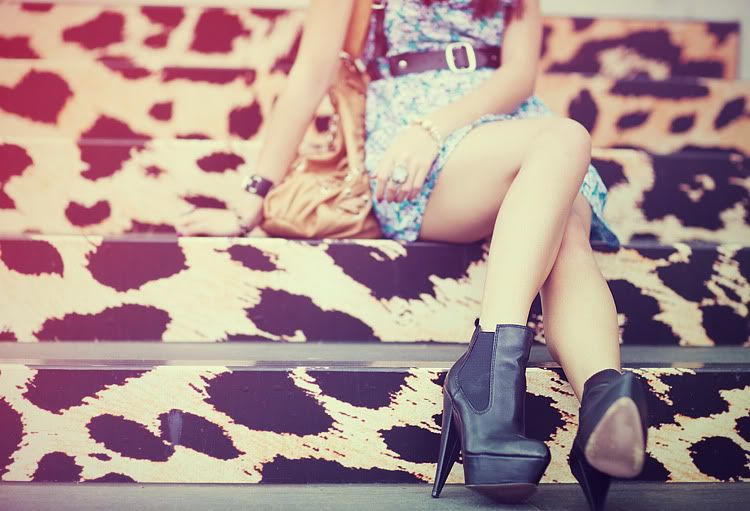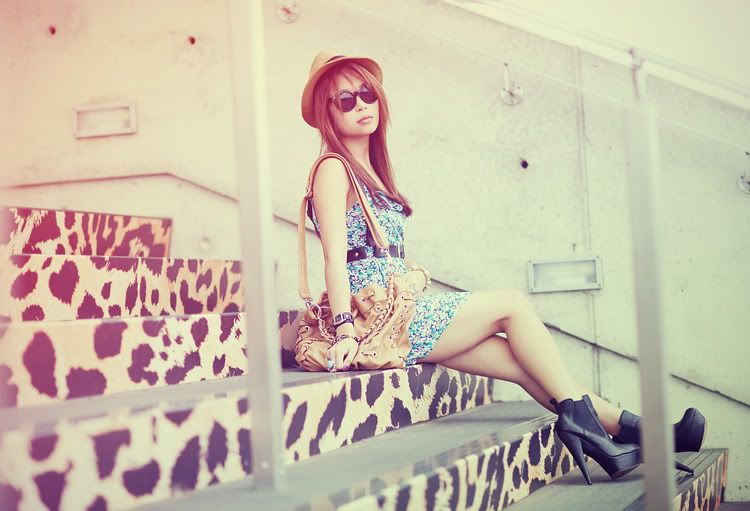 F21 dress, leather body harness c/o Schwing Schwing, Forever New bag, ASOS boots

Something I've always been meaning to do, but was too lazy to, was to DIY a body harness of some sort with chains. Of course, since I got this harness from Schwing Schwing there's no need to anymore, so that's one less thing to worry about, and tbh it's a hundred times better in leather anyway.

On a side note, how freakin awesome are these leopard printed steps? Discovered them as a bonus on a daytrip to the museum where we were taking advantage of the aircon lol.