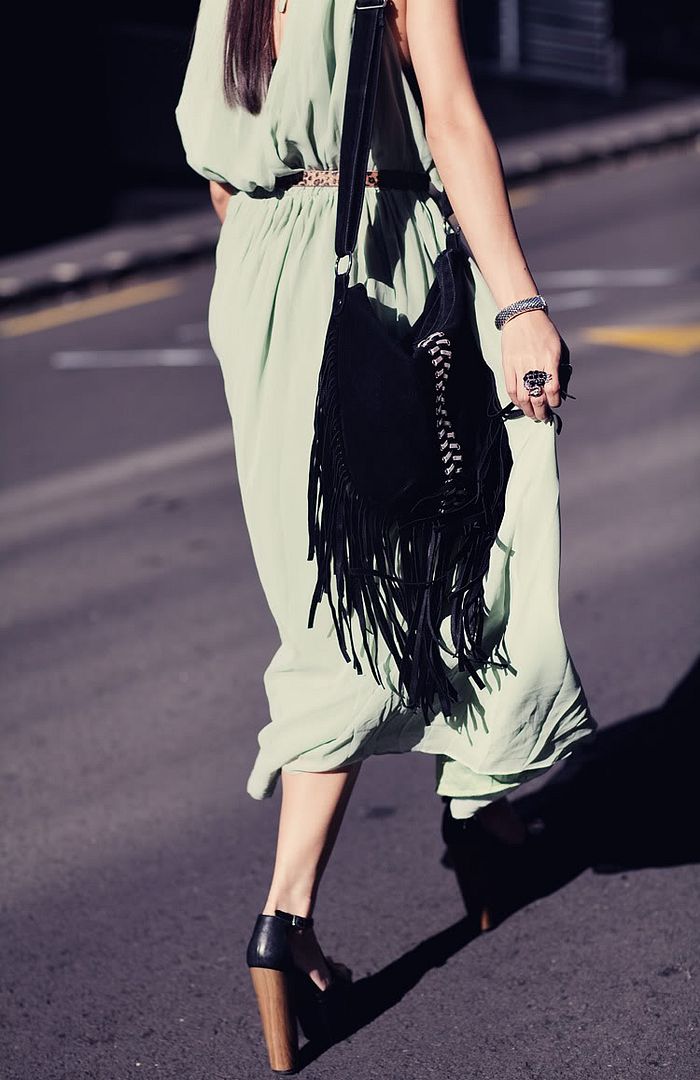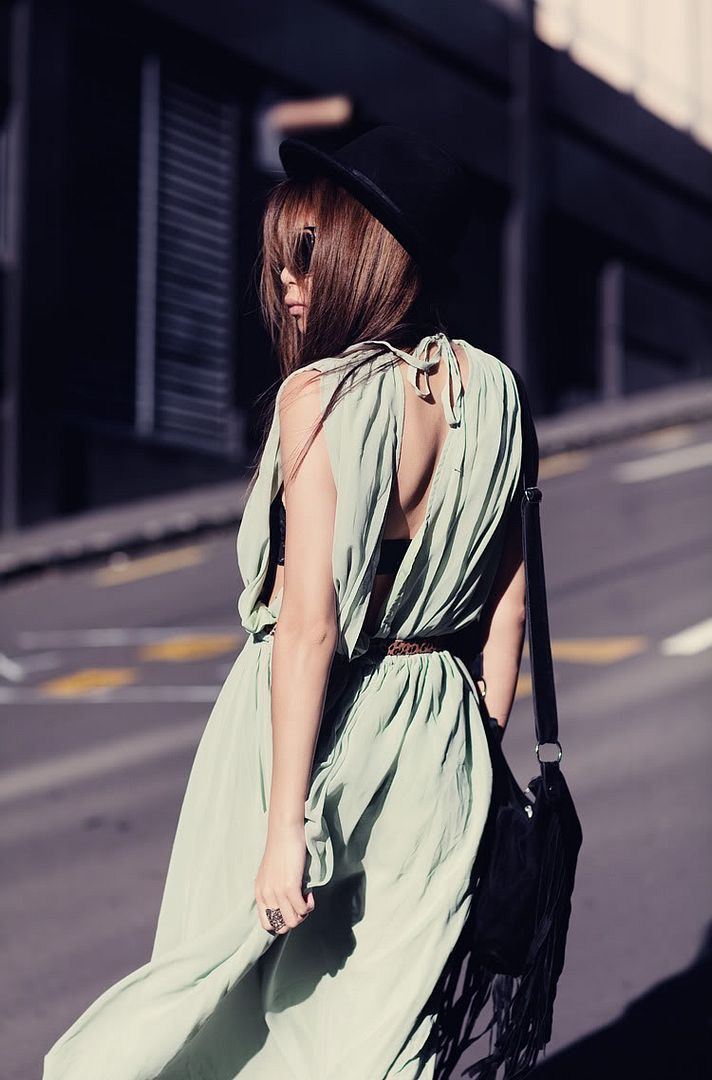 Maxi dress c/o Schwing Schwing, Topshop trilby, thrifted bag, Jessica Simpson heels


My outfits have been quite formulaic recently. Hot muggy days give only two options - skimpy basics or sheer flowy dresses if you want to be more covered up. I've exhausted the first combo so I'm moving onto maxi dresses now. Big thanks to Schwing Schwing for sending me this grecian styled one in such a refreshing minty shade.

It might sound weird but I do envy the rest of the world who are currently having chilly winter days which allow for heavy layering up. So much more interesting that way.