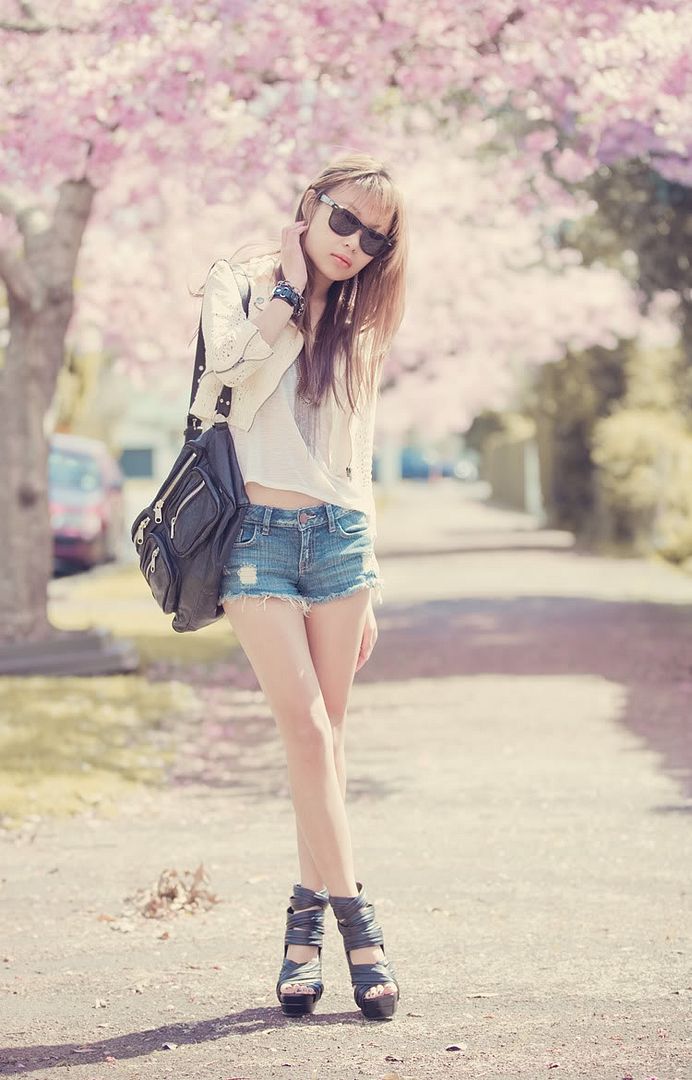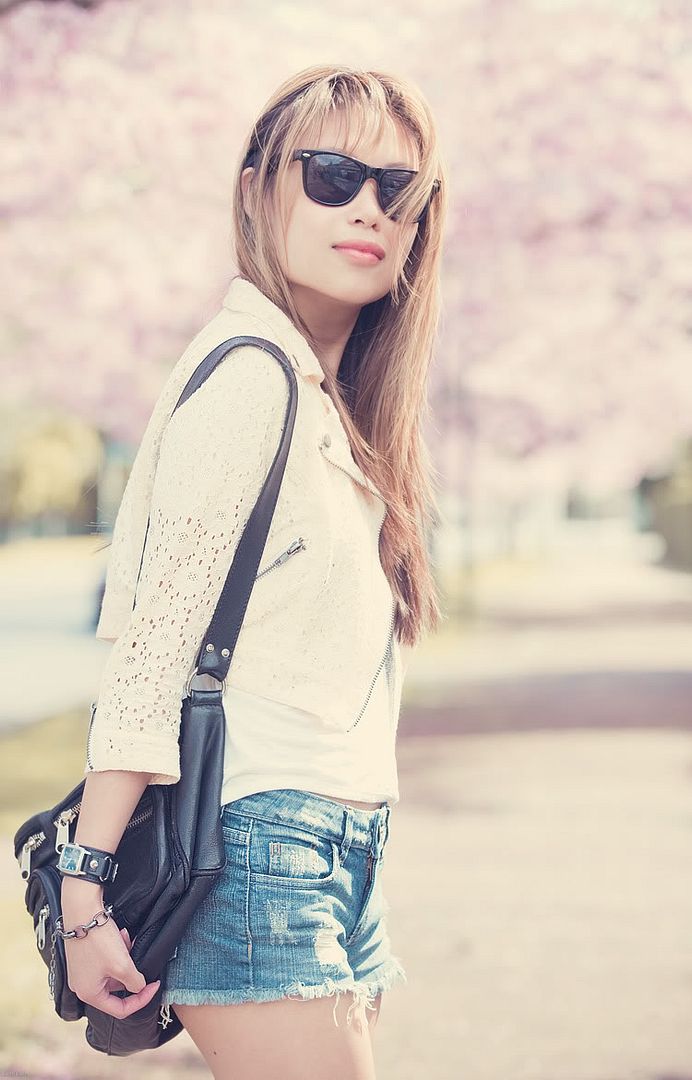 'Walk'n'Roll top' c/o Modcloth, Glassons lace biker, F21 shorts, CR bag, Jessica Simpson wedges
Drove past this street with a seemingly endless stretch of cherry trees in full blossom. Looked totally surreal, so we had to stop and take a few photos. Quite a few people had the same idea apparently - there were at least four other cars parking up to do the same thing while we were there.
Weather has oddly regressed back to icy temperatures this week, not complaining though, I might actually get a chance to wear all the winter things I've bought at the end of the season (including a shearling jacket I'm currently obsessed with muahah!).