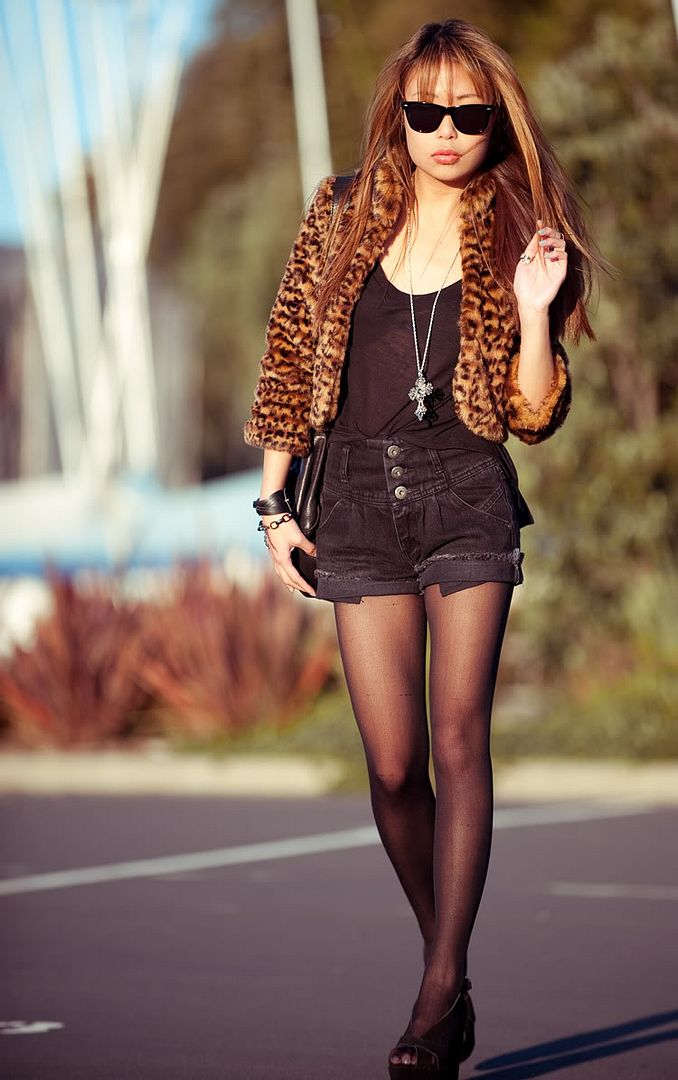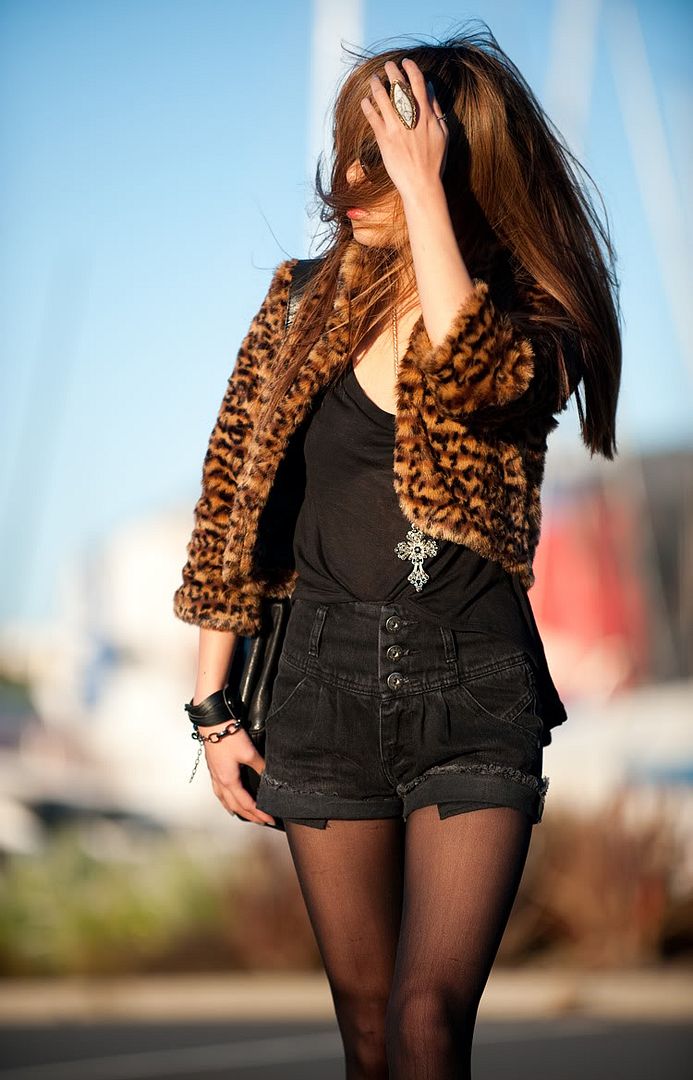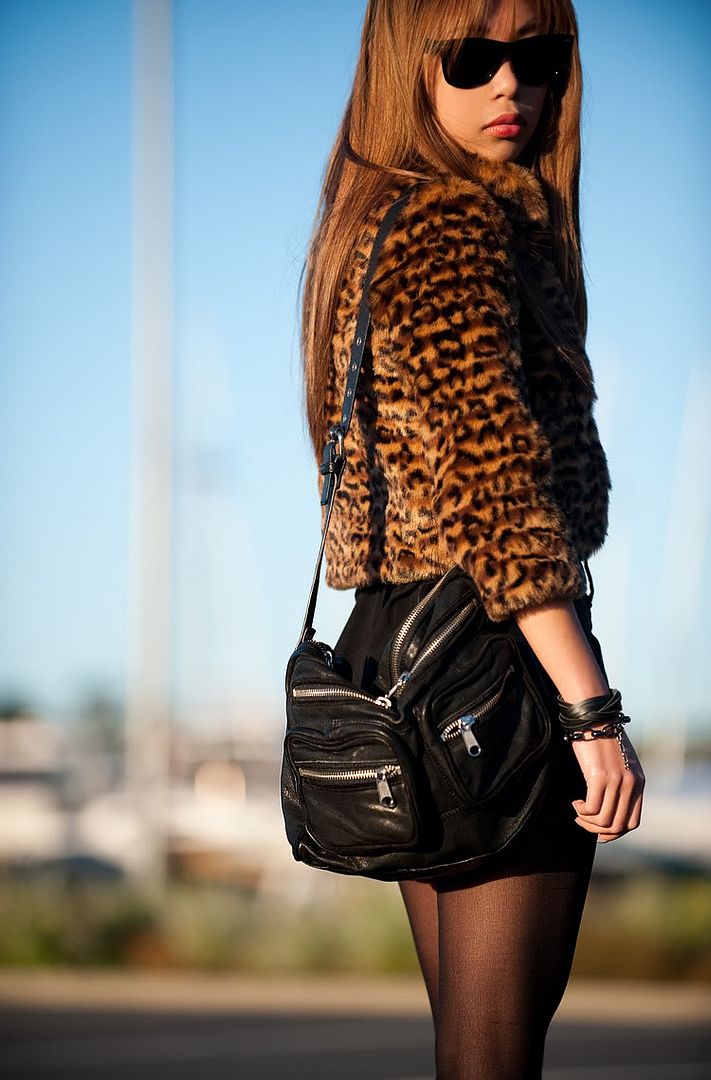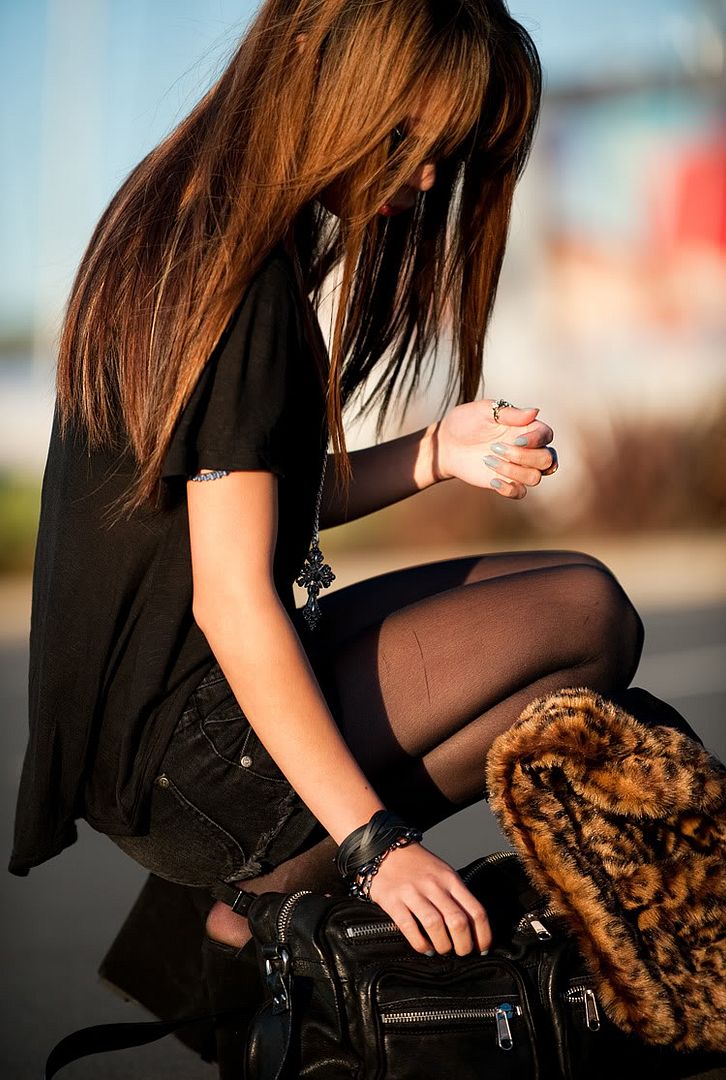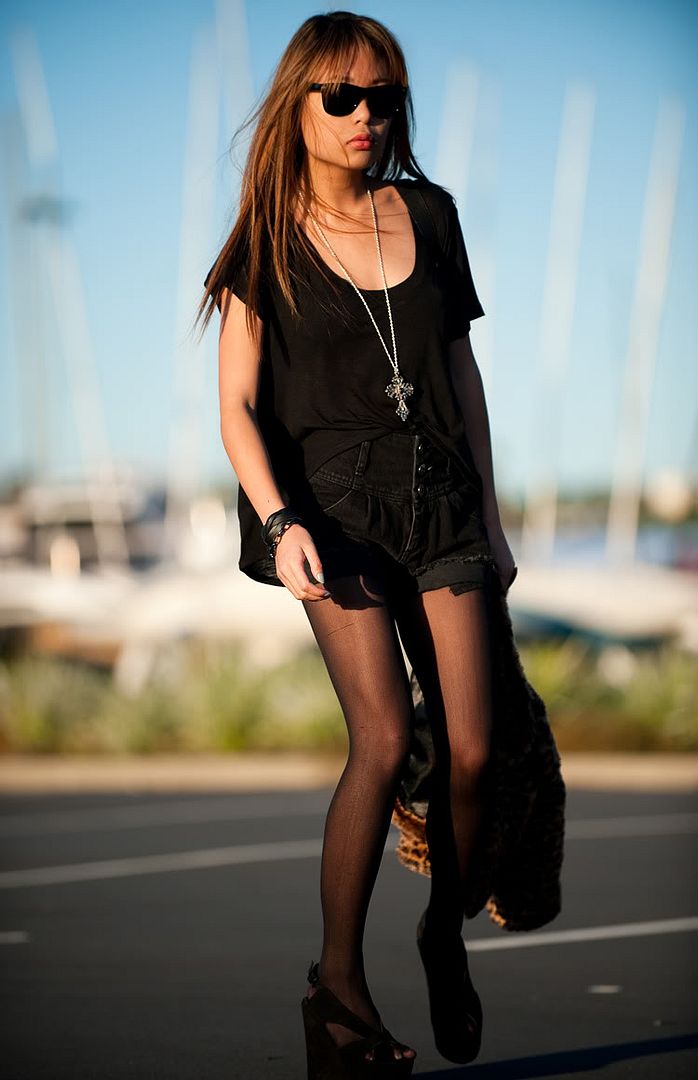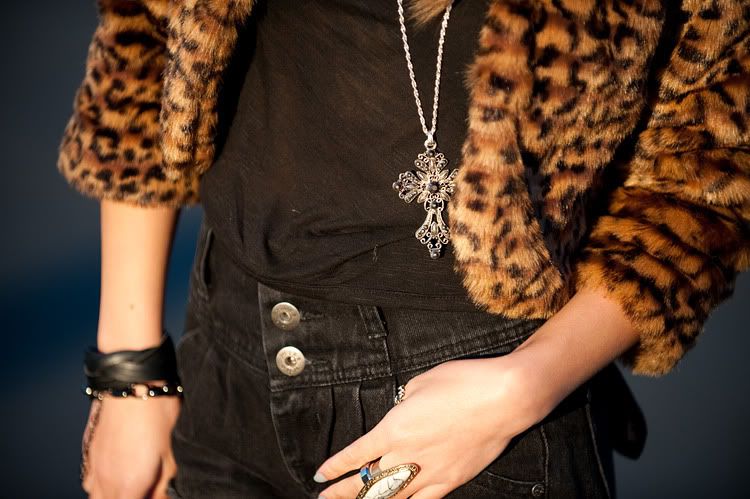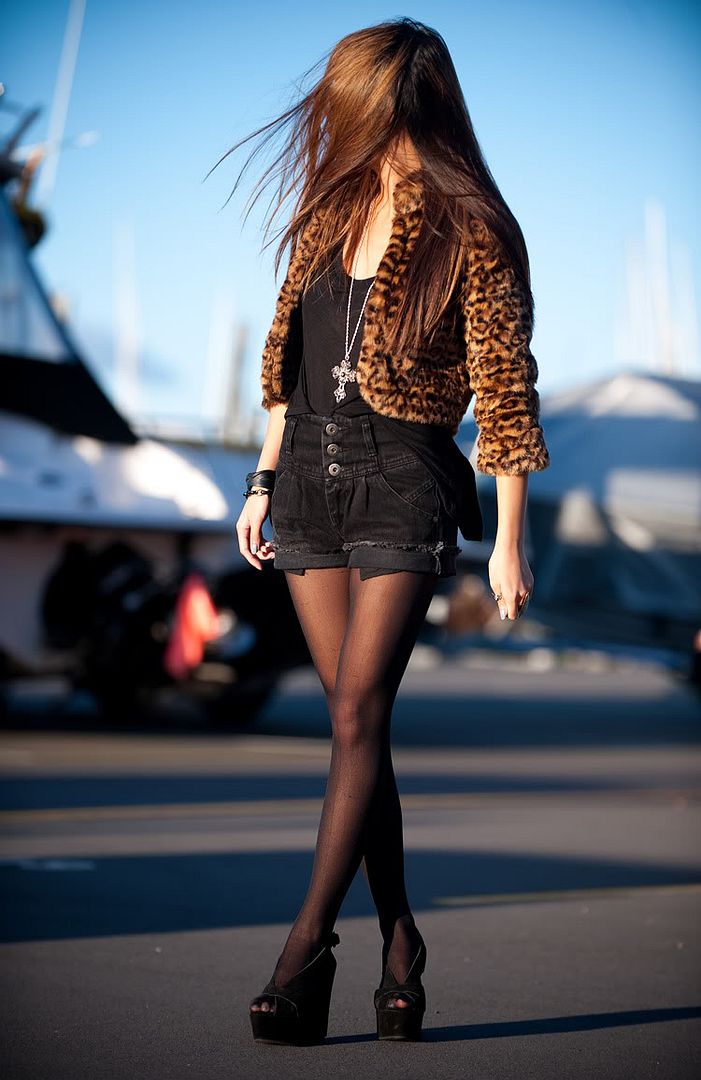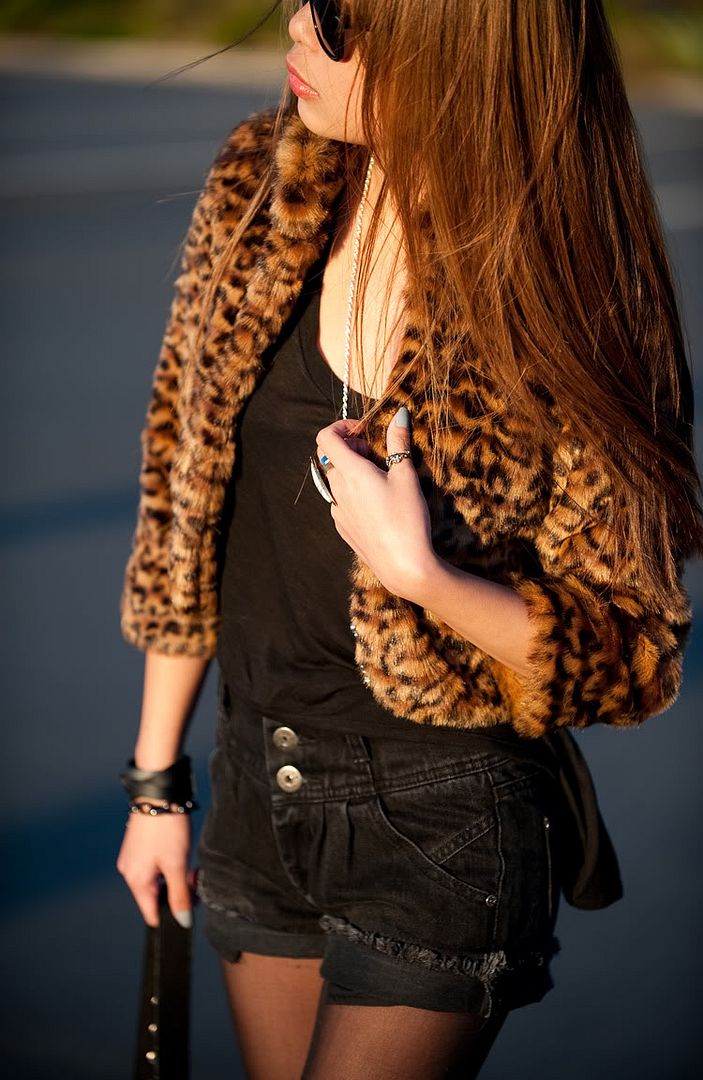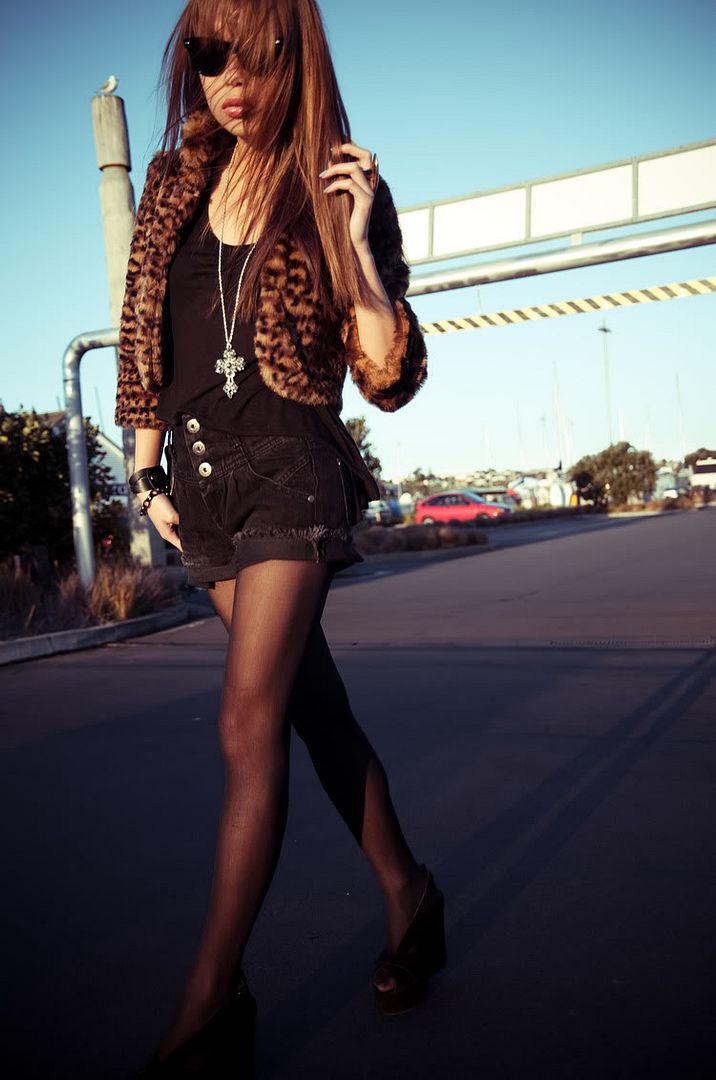 'Walk 'n' Roll' top from ModCloth, Glassons coat & shorts, Country Road bag, Jeffrey Campbell wedges
This tacky leopard coat was oddly appealing when I saw it. Found it on half price sale so I figured even if I never wore it out again, it could be turned into a home lounging item without too much of a loss. Might actually take it with me this weekend when I go skiing... if room permits.
I haven't managed to get to bed before at least 2am every night. Think it's starting to catch up with me, trouble keeping my eyes open right now.
Eta: I'm away for the next few days on a ski trip. Will post the winner of the Shopbop giveaway when I get back!