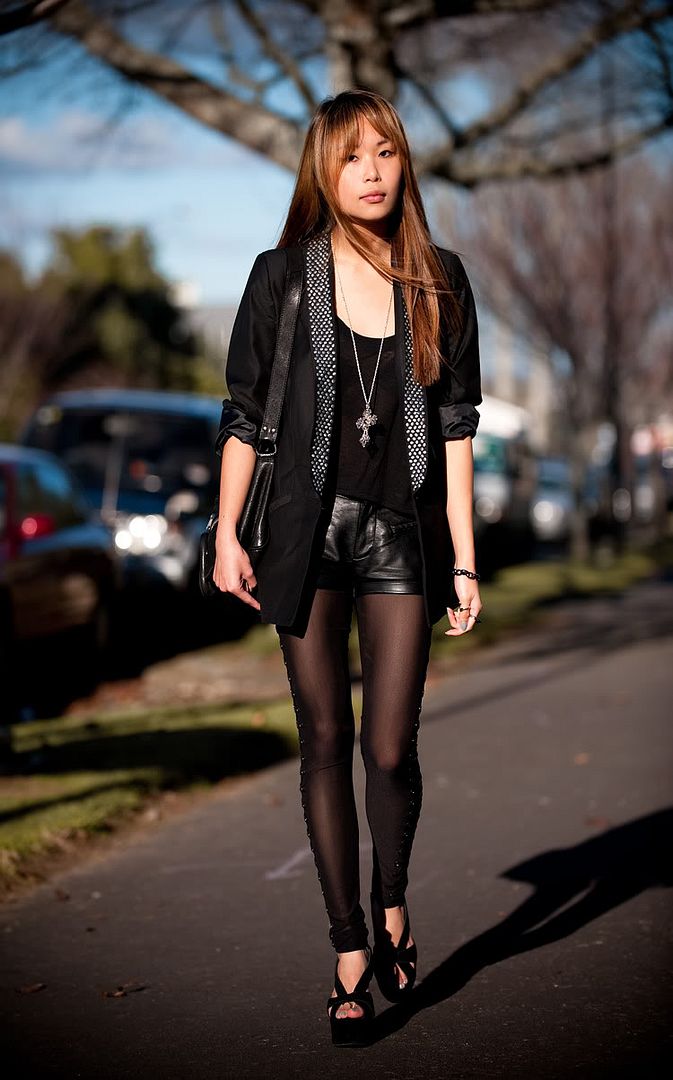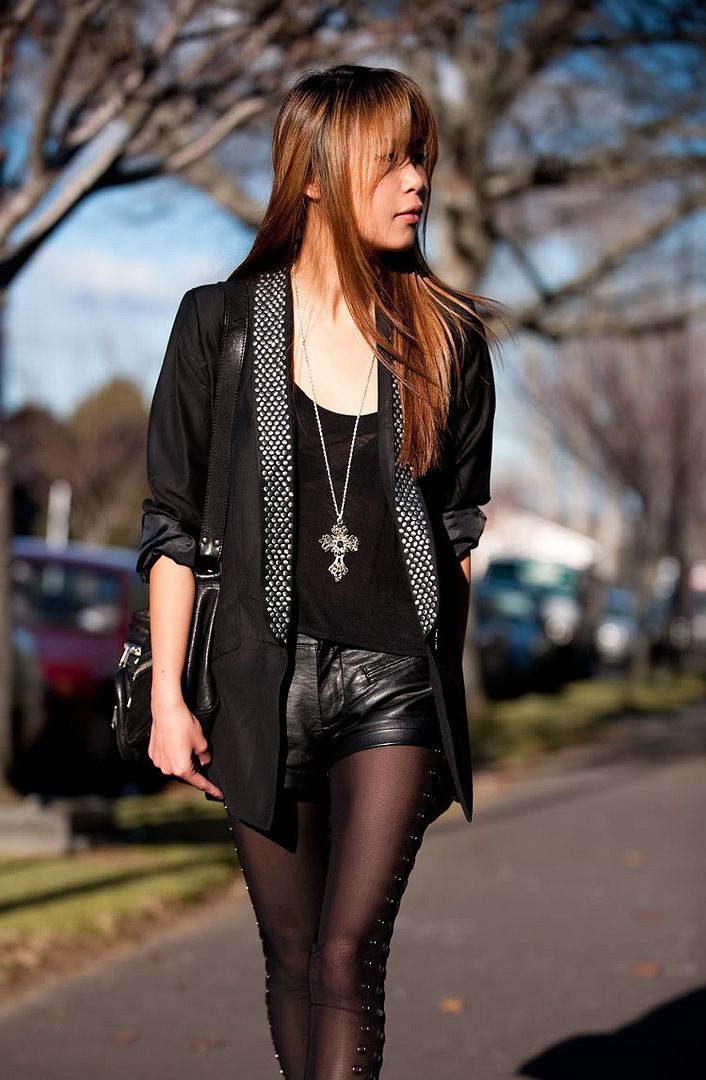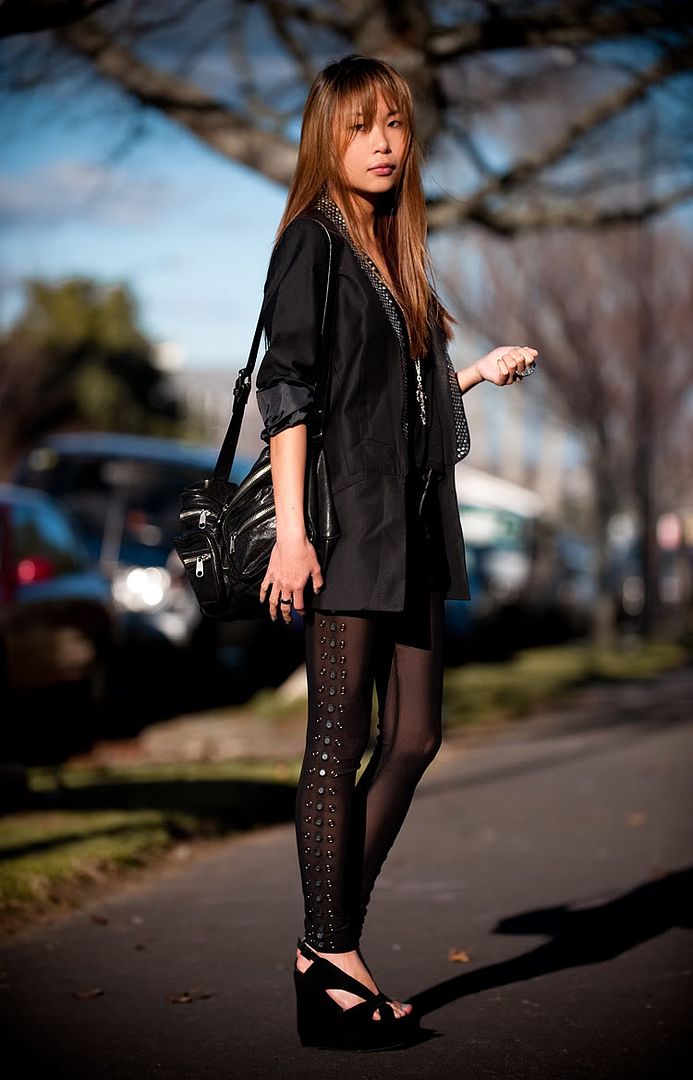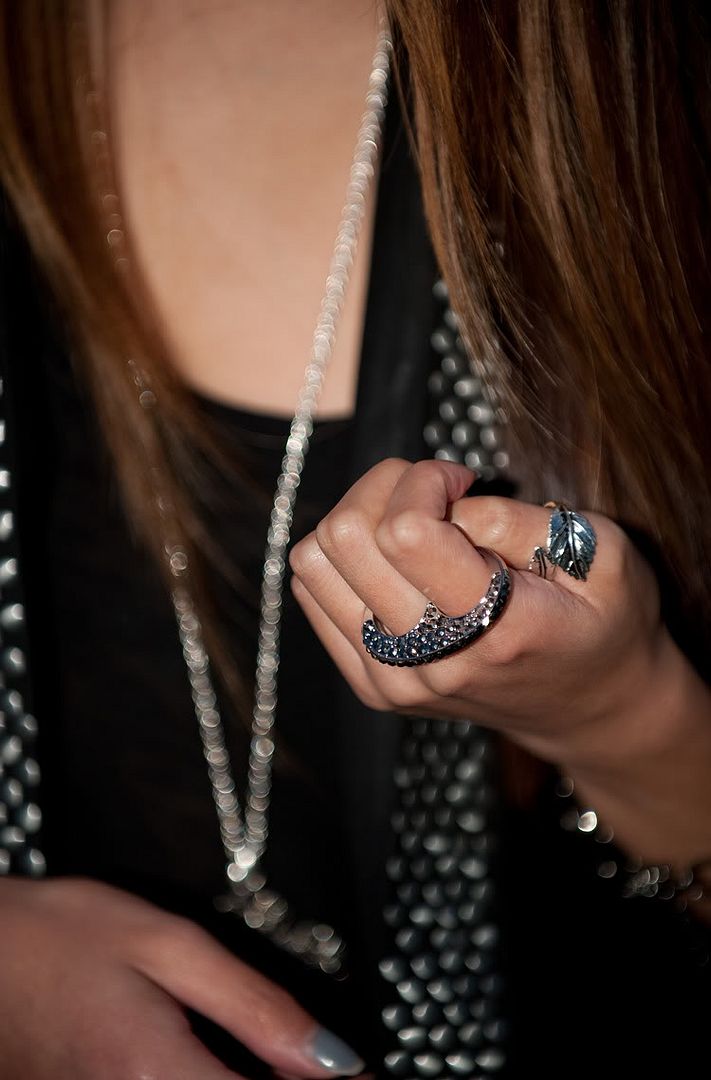 'Walk 'n' Roll' top & Studded blazer from ModCloth, 80's Purple connector ring, F21 leggings & shorts, Country Road bag, Jeffrey Campbell wedges
A mish-mash of current favourites... my trusty little leather shorts, Mariel wedges which have been practically glued to my feet (so comfy!), leather bag that I have finally worn in to perfection, and this ModCloth blazer with studded lapel. Love that it has soft little round studs instead, I'm kinda over the pyramid ones now.
Will be adding new items to the store over the next few days!