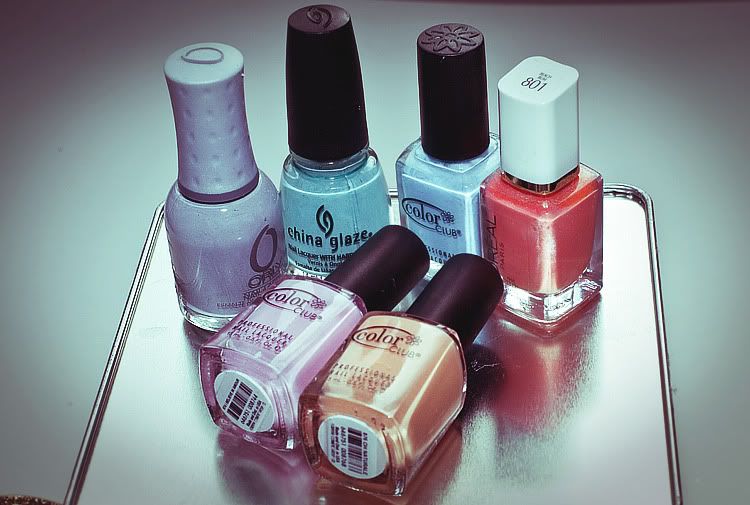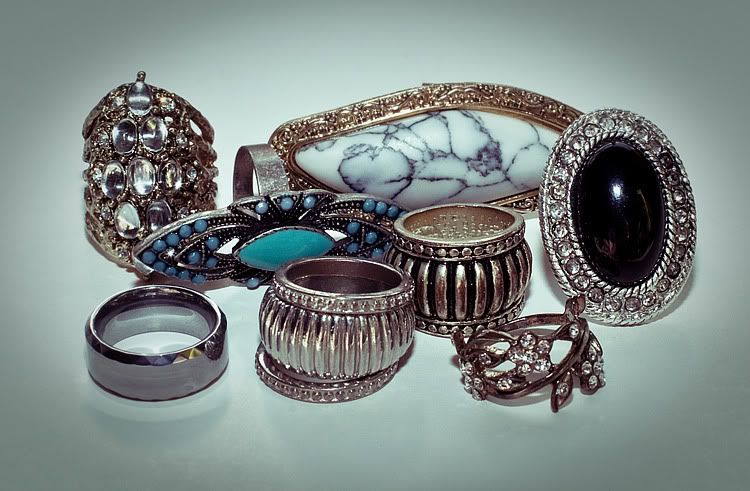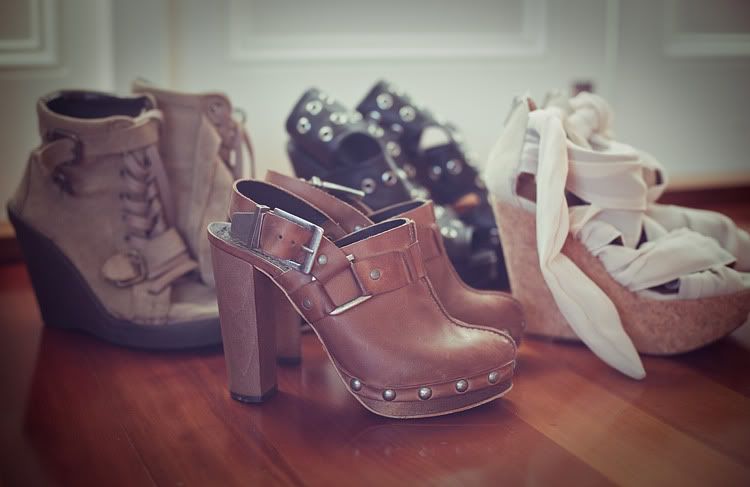 Just some random things seen around my room:
#1 - My nail colour palette. I pretty much only ever use block pastels these days.
#2 - Ring collection. I've come a long way from the days of pretty diamante sparklers... now I sorta like my rings sharper and uglier. I'm still hunting for the perfect turquoise cocktail ring right now.
#3 - About 2% of all the shoes I have. These ones are all happen to be Topshop.