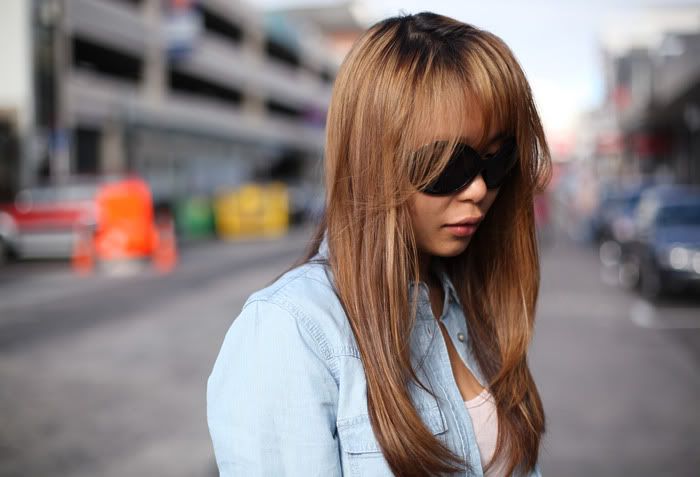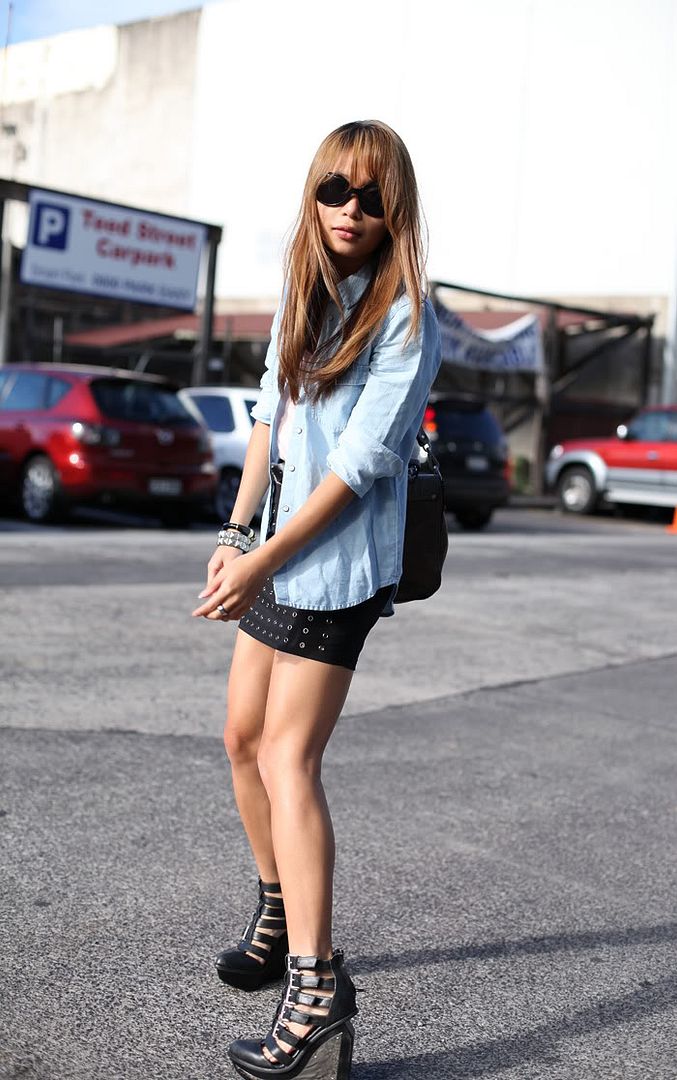 Dotti tee, Country Road shirt + bag, skirt from Singapore, Jeffrey Campbell shoes
Two things that made my week:
- My boyfriend surprising me with this perfect denim shirt out of the blue, as a 'Just because' gift. Wow can't believe lucky I am sometimes :) I have been basically searching forever for something with the perfect cut, colour and length like this!
- My JC Clinics finally arrived after what seemed like months of anticipation. As I suspected, they are the ideal replacement candidate for my Edelmans. Exxcellent.
Hope everyone had a good Easter weekend! I'm still so pleased with the fact that I didn't stuff my face with chocolate this year, for once.