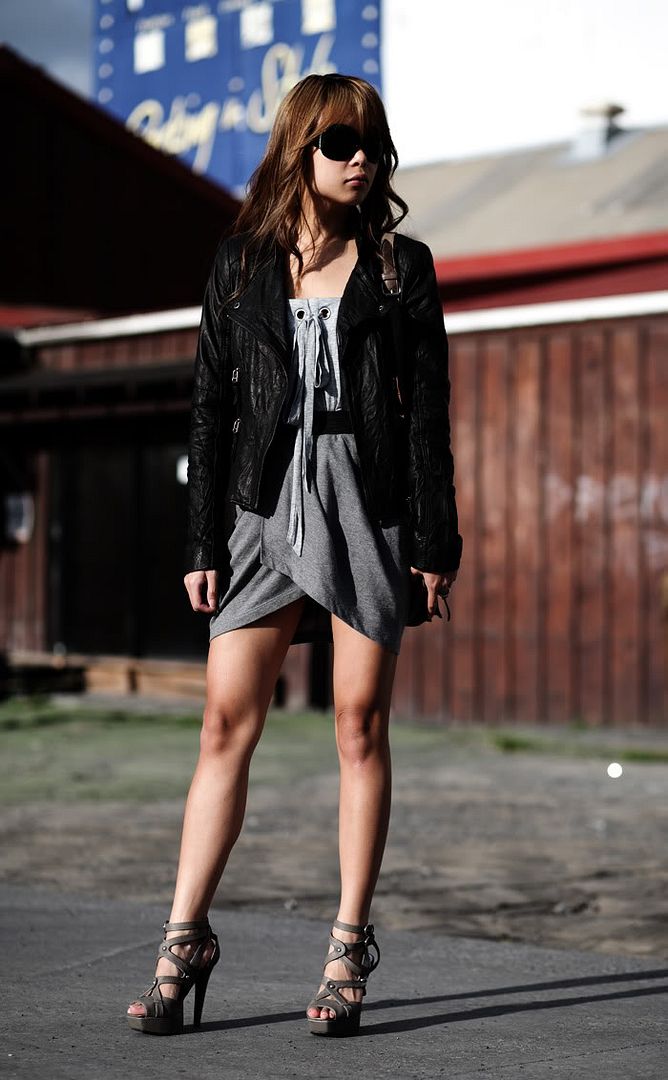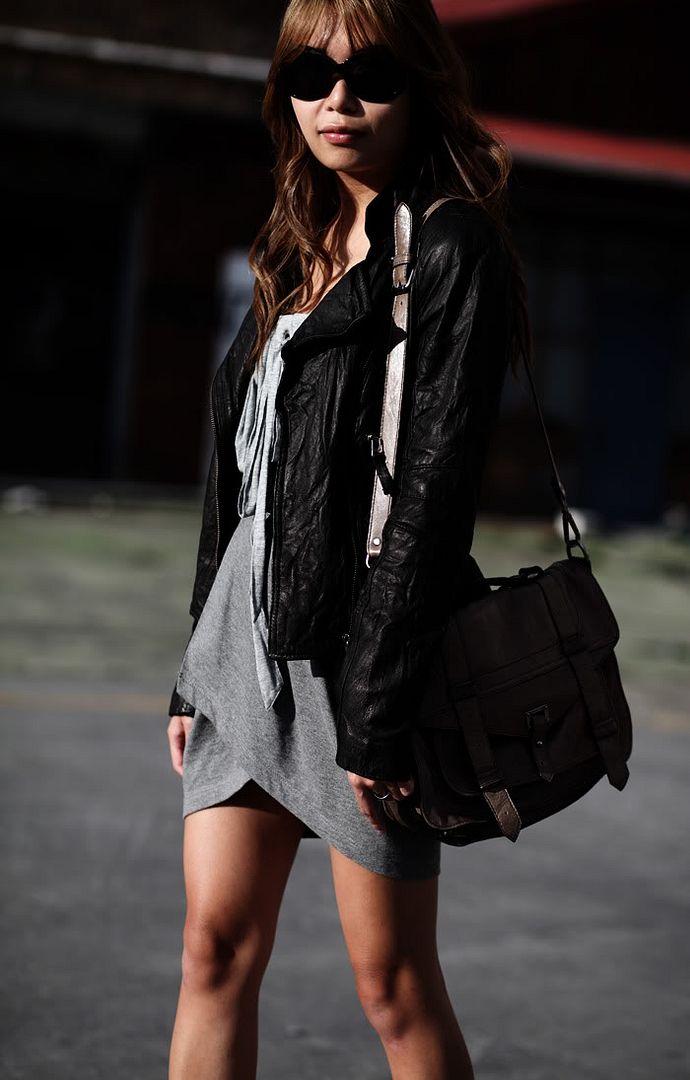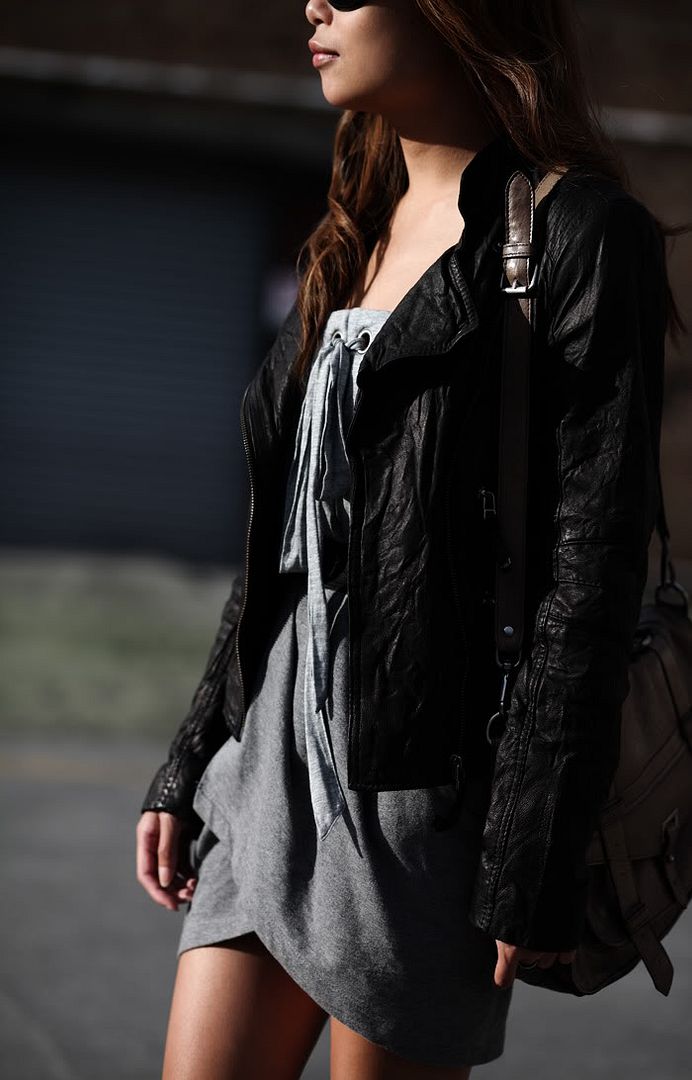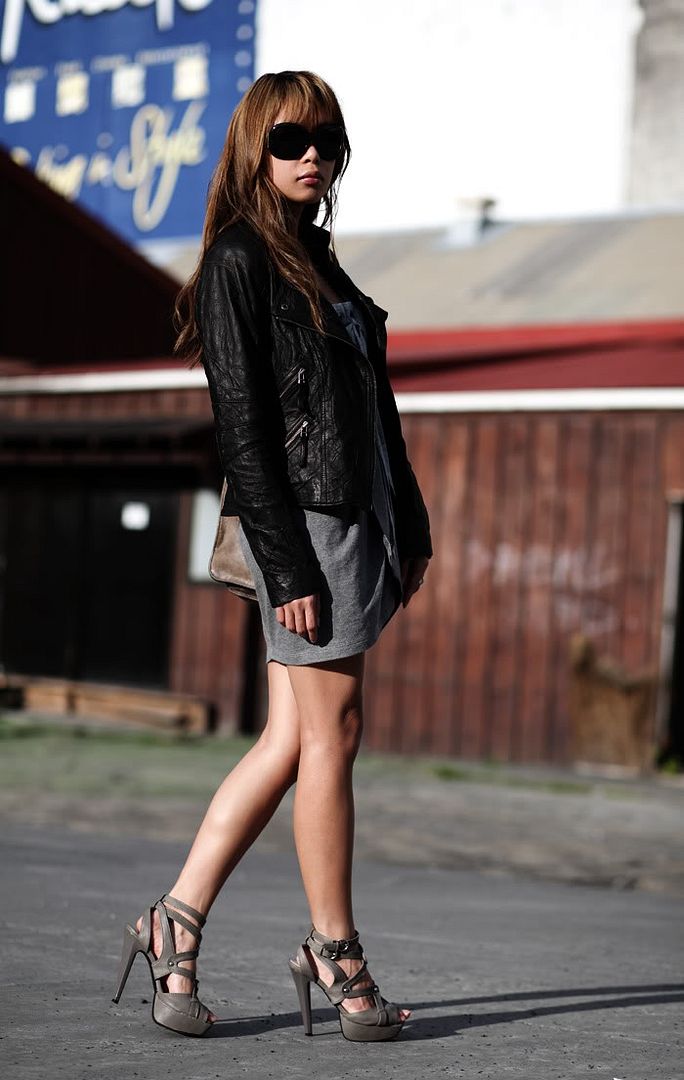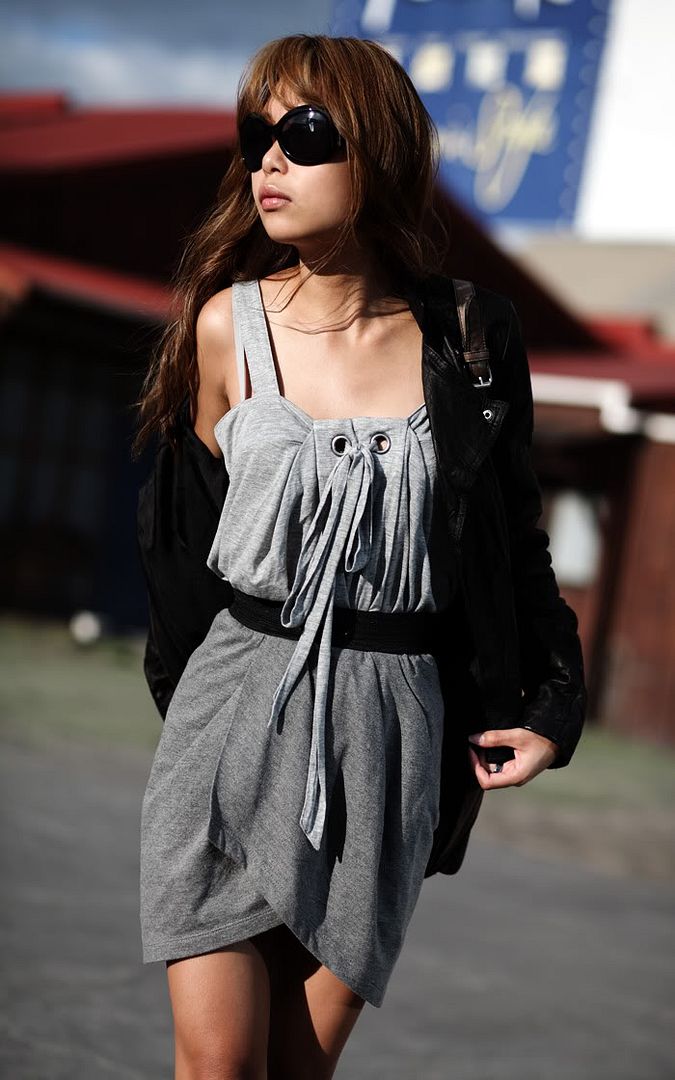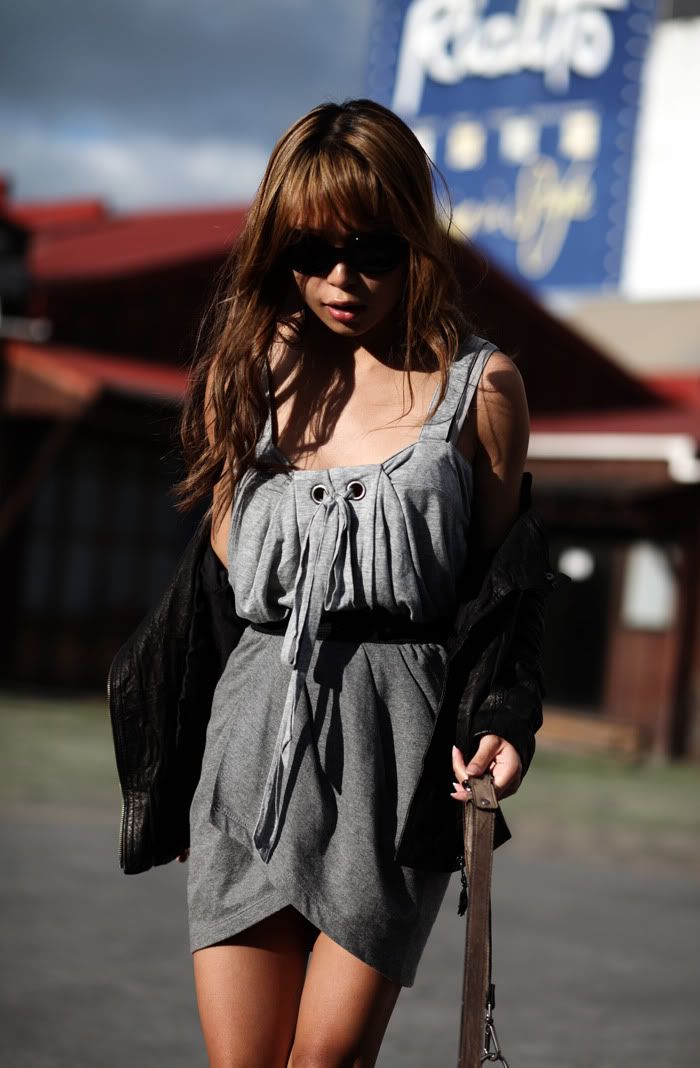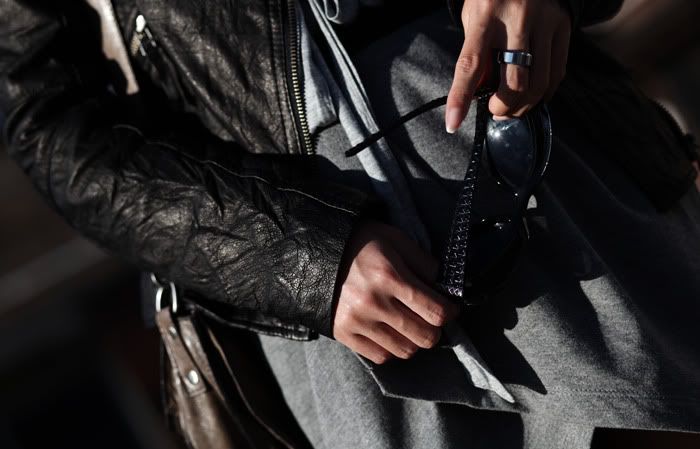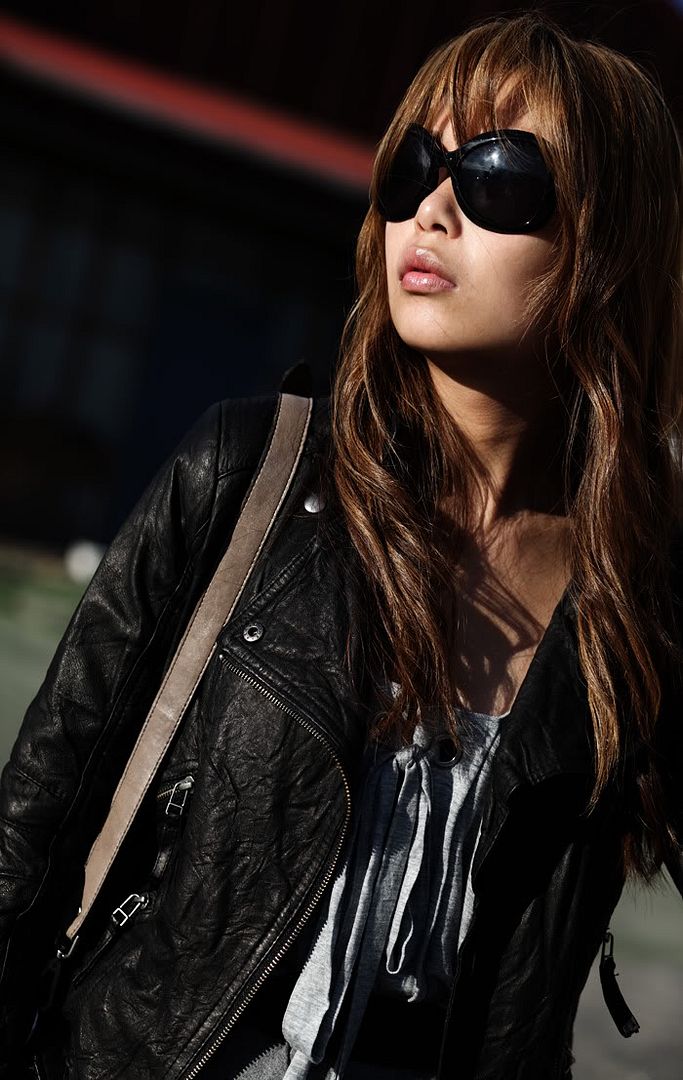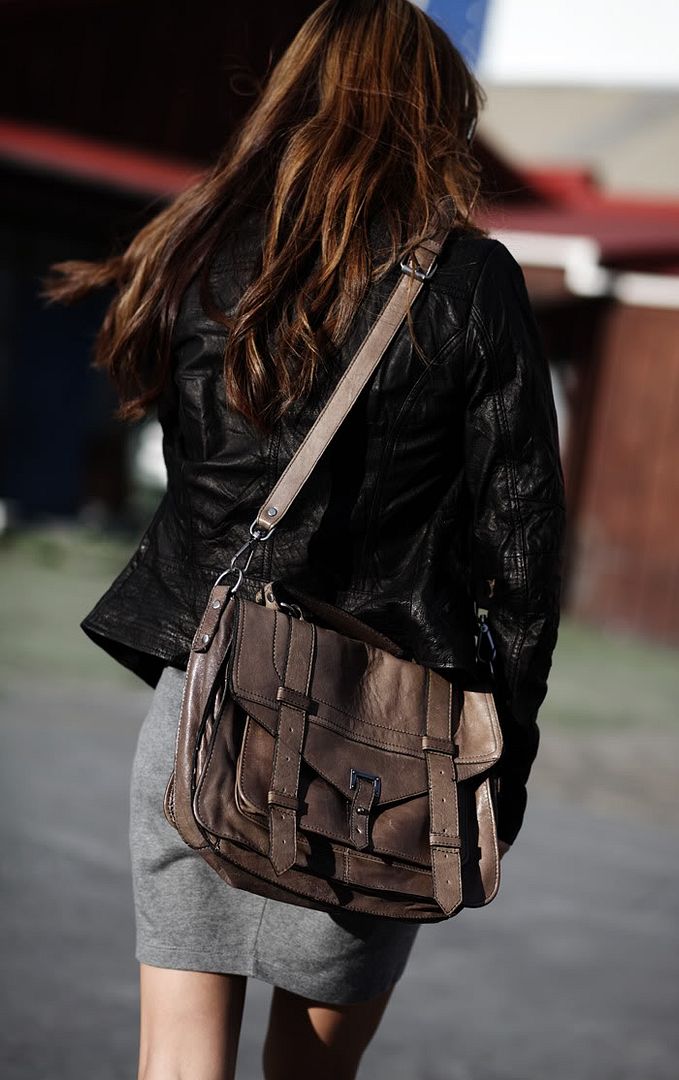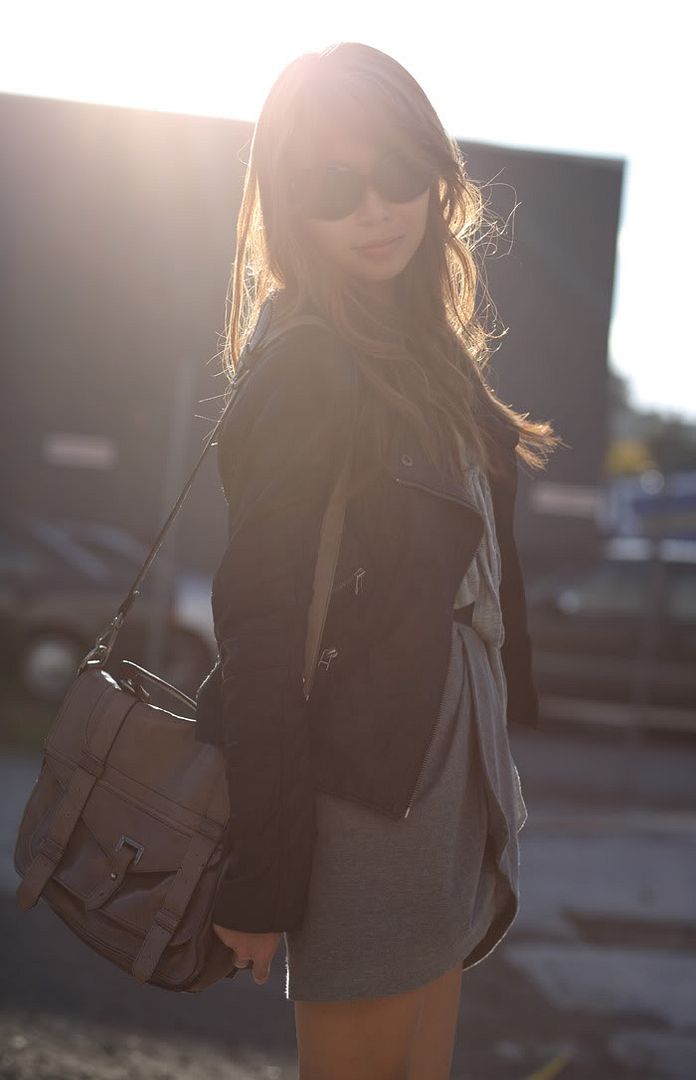 Just Jeans leather jacket, Country Road top + bag, Glassons skirt, Qupid heels
I've been obsessively wearing these sunglasses lately. It seems that Category 3 lenses and sleep-depraved eyes were totally made for each other.
Been very bad at spending
the bank's
my money on stuff I don't particularly need. I need to cut my cards in half or something. The habit is just not good for me, in more ways than one. For instance, I'm compelled to go watch the mailbox like a hawk now...