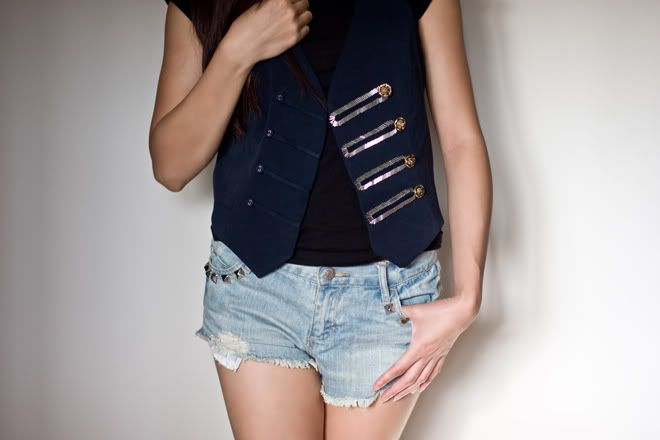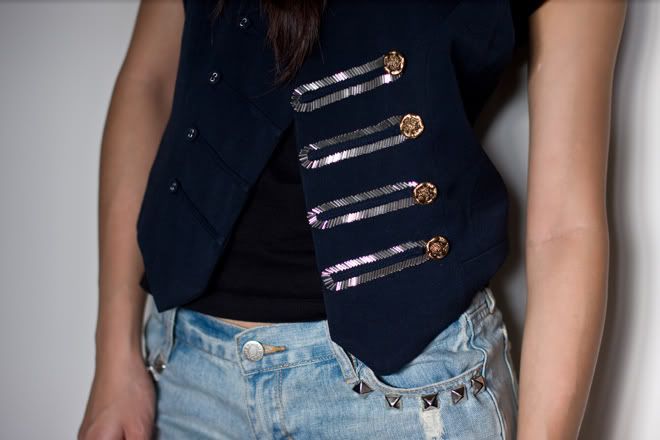 Temporarily struck by a bout of insanity, I attempted to take on the quixotic task of beading this military vest.
...which turned out to be quite possibly the most savagely painstaking process ever. My fingers are still protesting at being stabbed a zillion times over. I have a feeling this project will fall victim to my growing list of half completed DIY's.
What must you be so unattainable, Balmain?