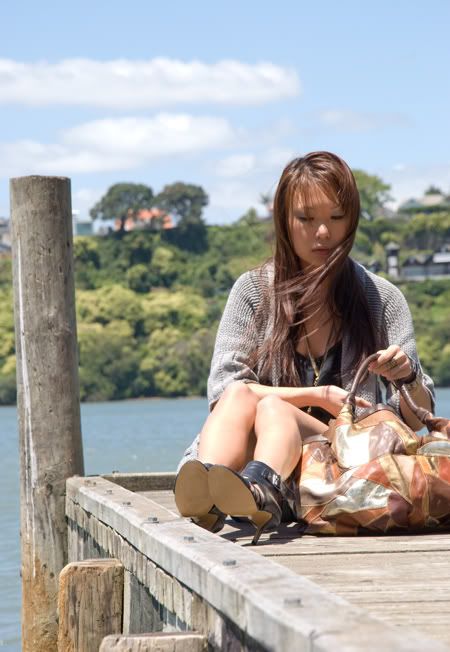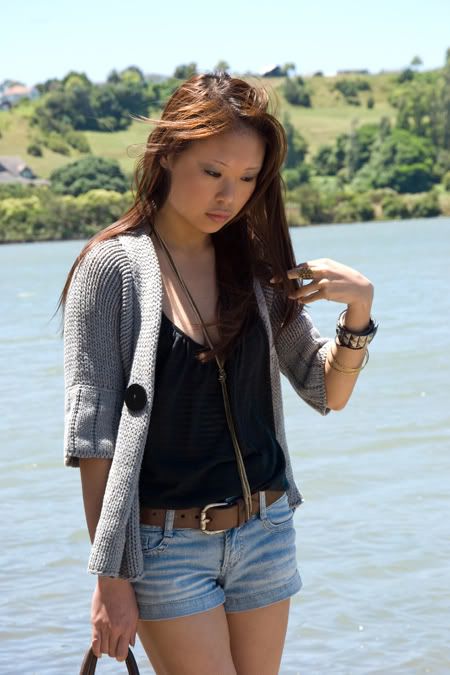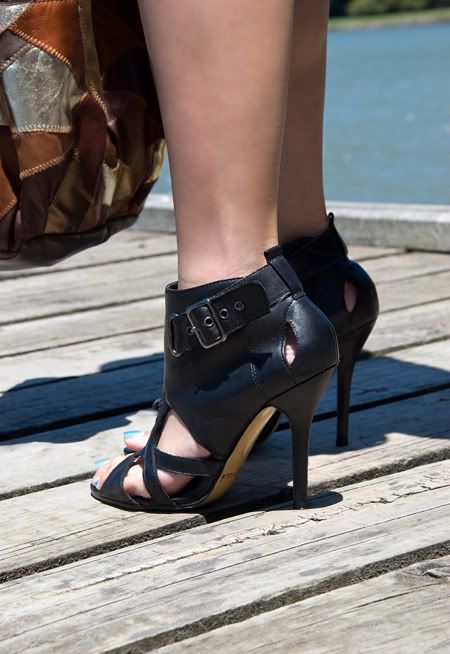 knit and shorts, Just Jeans; top, Supre; bag, Equip; vintage belt; shoes, Andrea Biani.
Yes, guilty as charged. I have been away for
far
too long. Am actually glad that things are starting to quieten down again. The blog has been on my agenda for some time now. But due to a lack of inspiration in general, I considered my ensembles over the holidays much too blah for me to bother posting. Quite possibly this may have been linked to my lack of funds and the consequent non-purchasing of spanking new items to play with. Anyhoo, I intend to change that.
On a totally obscure tangent, I have been obsessing over Twilight for the past week. I wonder if anyone else is suddenly rather taken with idea of becoming a vampire and moving to a small town where it rains perpetually? It's probably just me.