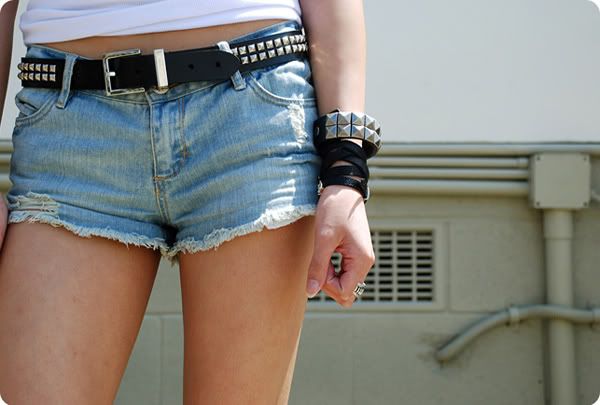 My boyfriend lent me his manly 'wrist straps' (not bracelets!- apparently) a little while ago. I don't think he's going to see them again. *gleeful cackle* These will become an excellent addition to my wardrobe...
All of you seemed to adore those boots in my last post - would it surprise you to know that they were styled off a
Jessica Simpson Collection
design? Whodathunkit.
My exams have gone well so far - in the sense that I have turned up to all of them ha! My last one is on Monday. My boyfriend will be getting a new digital SLR camera soon too so am super excited about it!
Studded cuff & leather strap; Hallensteins. Belt; vintage. Shorts; supre.