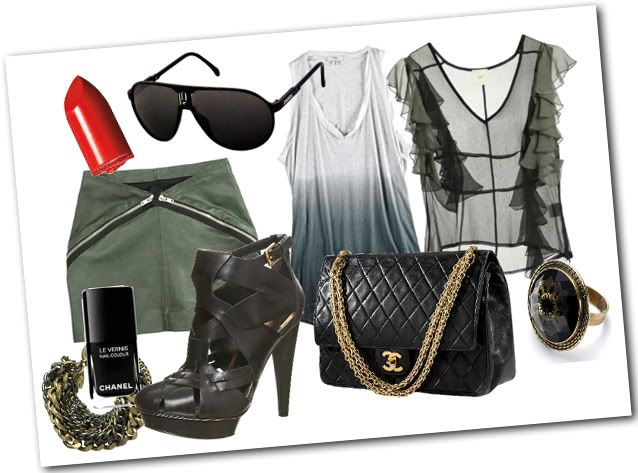 The kind of things I would buy if I was a rich girl... which incidently, doesn't look very likely to be anytime soon since the job I'm applying for is totally giving me the run around - had two interviews + a "trial hour" of working and they STILL haven't made up their mind yet. Très frustrating to say the least. My precious $$$ earning time is whittling away... am thinking maybe I should take your advice, V.
< /end rant> Yes anyhow, point is I must get job soon - suffering from major spending withdrawal right now. Haven't acquired anything pretty in a long time. *pout* Those shoes look sooo good...
On a random note, had no idea I was featured
here
!
The polyvore items: Ombre tank, La Garçonne. Sheer blouse, www.musthaves.dk. Shoes, Topshop. Handbag, vintage Chanel 2.55. Sunglasses, Carrera. Leather skirt, Maison Martin Margiela.