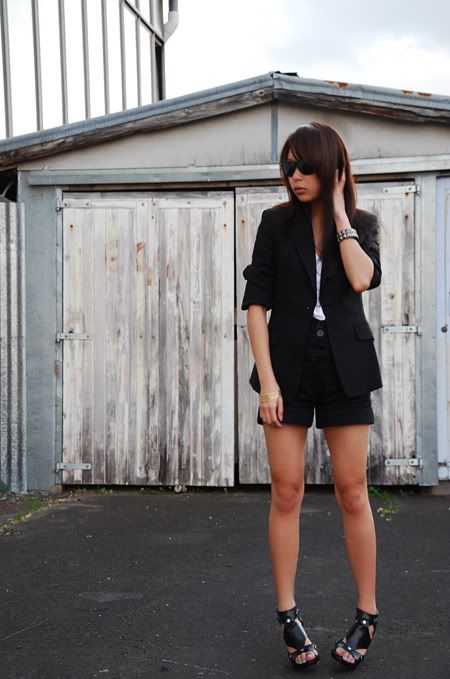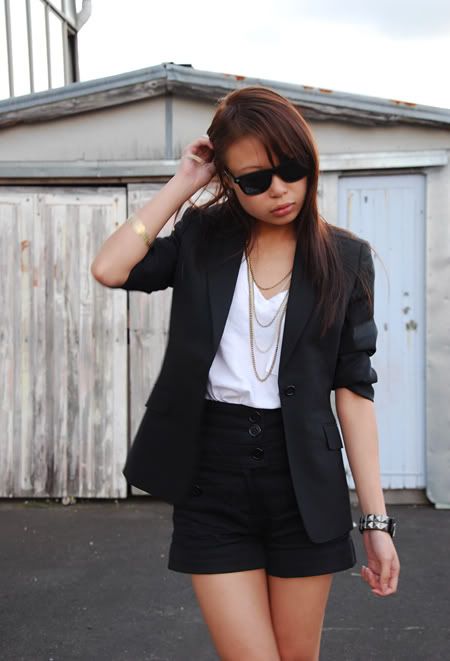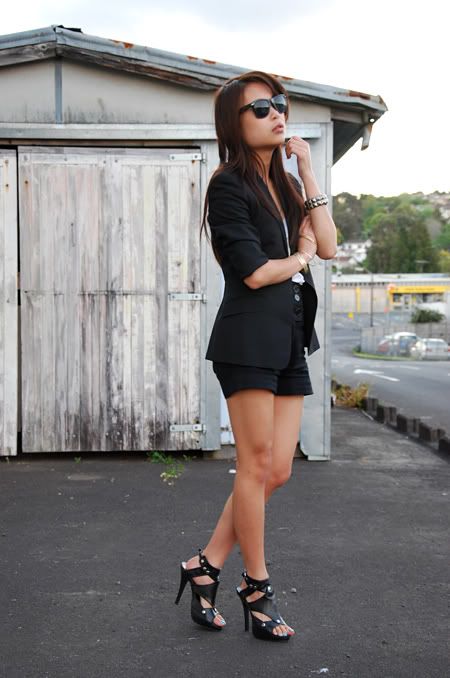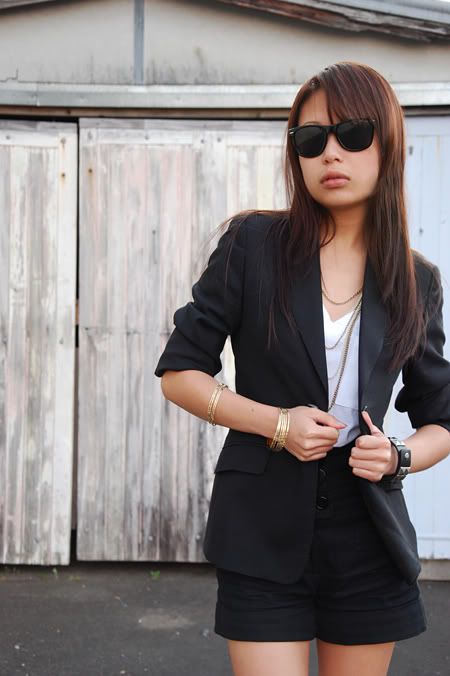 I found the coveted white tee at last! At Supre, no less. Granted, I had to brave the hordes of teenies and their pretentious mothers, who deep down inside are desperately hoping some inkling of youth will rub off on them by being in Supre, literally waded through a seafloor of clothes enough for all of Africa (Supre's idea of a sale), and potentially suffered long term damage to my hearing while browsing near the strategically well placed speakers, BUT in the end: it was worth it. I regret not having a better of shot of it here in these photos, there's actually a cute little breast pocket which you can't see underneath the blazer. I shall have to remember for next time.
In other news, I bought a leather jacket off eBay! Now that the haze of satisfaction and frenzied high is clearing, I am appalled to recall that I slapped it on my credit card. Which held all the funds for my survival this summer holiday.
Oh god, I better go find a nice cardboard box.