I have been drooling over the fashion smorgasbord that is New York Fashion Week for the past couple of days now so I'd thought I'd share some of it here... so we can all be insanely envious.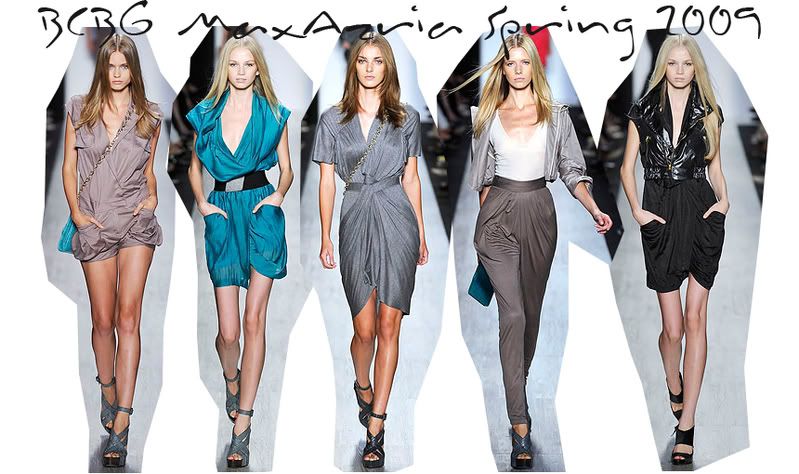 Grecian-inspired skirts and dresses - one of my biggest weaknesses - featured heavily in this collection. As did feminine jumpsuits and pants, all in the most amazing palette of silver, brown and vibrant teal jewel tones. Oh, and the shoes!... to die for! One of the best from Max Azria I've seen.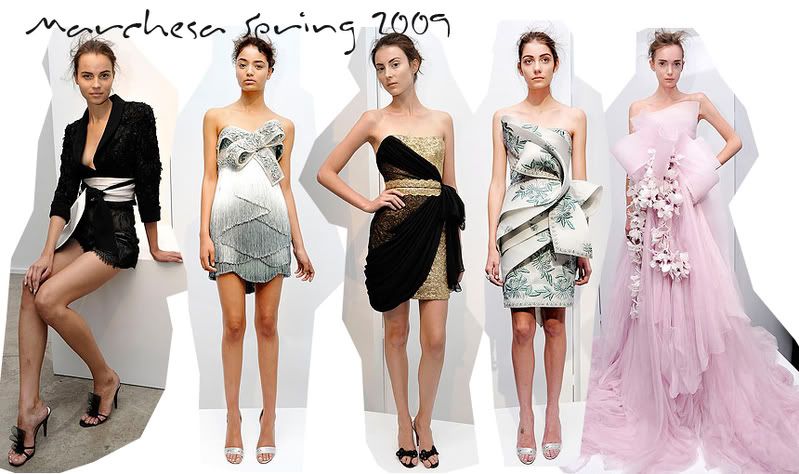 My favourite designer when it comes to evening gowns, Marchesa did not disappoint me here. As usual, the detailing on the dresses is exquisite, and epitomises luxe elegance. I would kill for my wedding dress to be a piece by Miss Chapman. A girl can dream right?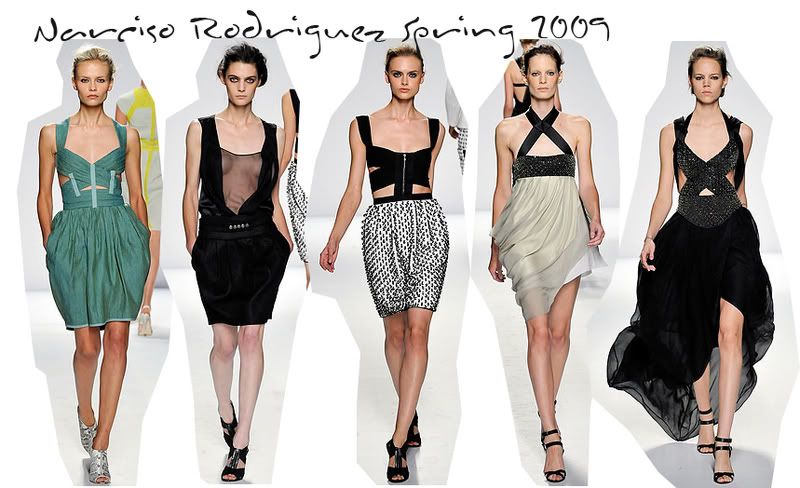 Narciso Rodriguez is not usually a designer I take much notice of. (Possibly because I am subconsciously bias after finding a perfume of his rather offensive...?) But, I am pleasantly surprised after seeing this collection. Chic and edgy, I adore the criss-cross and cutout take on the body-con dresses. That last gown isn't bad either. I <3 sequins (and all shiny embellishments for that matter).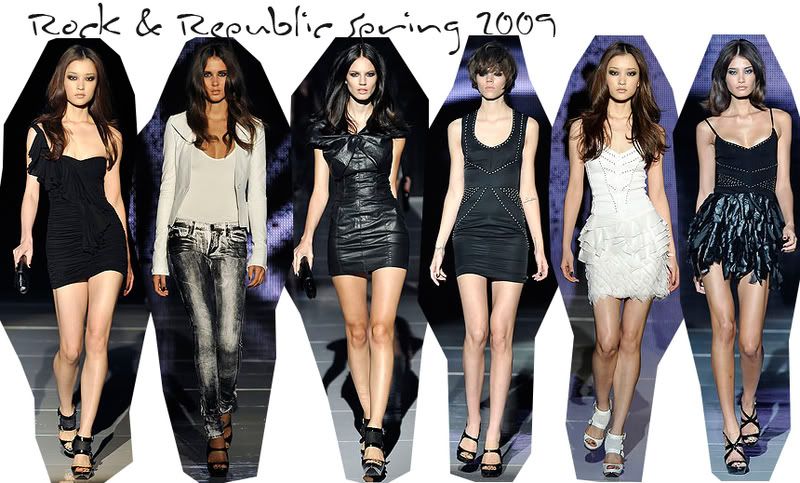 This just screams sex appeal to me. So badass. I now have a sudden urge to trade in my entire wardrobe for black and white ultra-short things. Preferably in nothing but denim and leather. Now if only I could trade in my legs too for longer skinnier ones then everything will be just perfect.