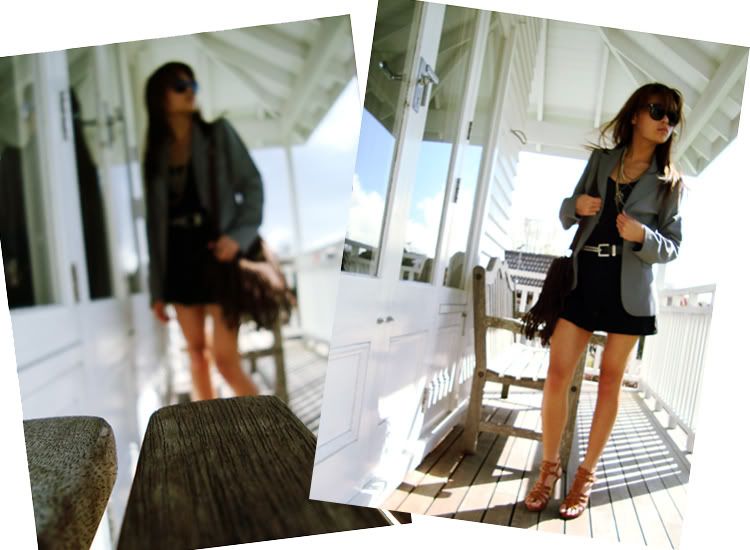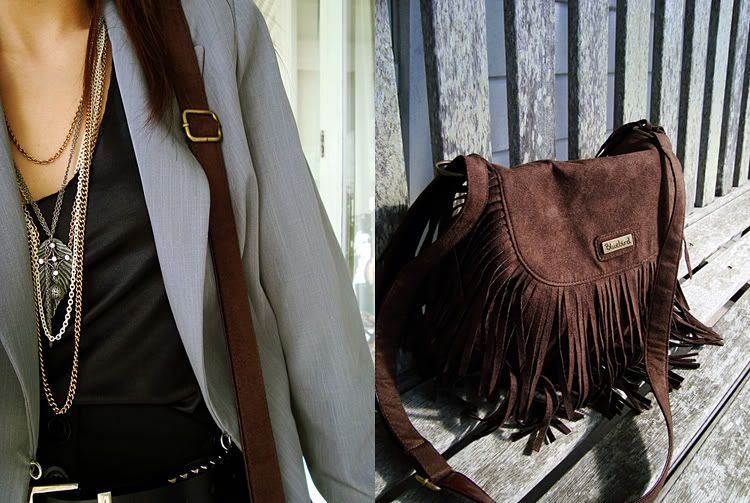 I uum-ed and aah-ed over this bag for ages and finally decided to get it yesterday fearing that the last one would sell and be forever gone from my grasp. Of course, I went past the store today and saw they got a whole bunch of new ones in on the shelf. In a better colour.

Hmmm... curse you Strandbags.

Blazer & belt, vintage. Top & skirt, Supre. Shoes, Glaze. Chain necklace, f21. Cross necklace, Farmers. Bag, Strandbags.